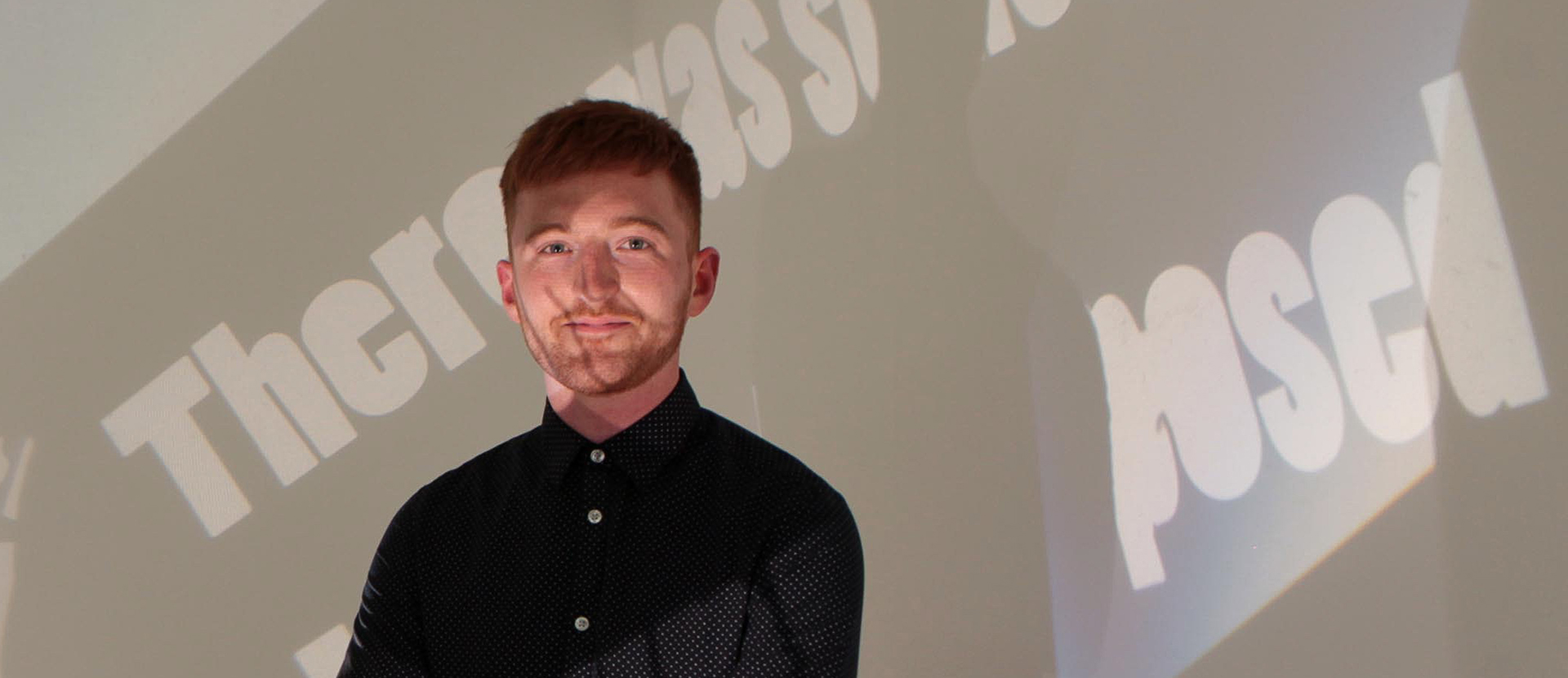 From fine art to body art
Solent University's BA (Hons) Fine Art degree focuses on helping you explore your creative potential, and final year student Harvey Mann did just that with his final major project, taking inspiration from the use of text and images to create an intriguing art installation. 

We caught up with Harvey, 24 from Salisbury, who told us more about his project, and his tattooing apprenticeship with Bournemouth Ink.
Tell us about your final project.
My final project was playing with words and phrases, using old school light projectors. The white walls of my room were displaying the culmination of three years of work and exploration with text and images. The inspiration behind my project was artists such as Jenny Holzer and Barbara Kruger. As well as my fascination with language and its uses. Many of the words and phrases were taken from overheard conversations or my own thoughts and views on philosophical or societal topics. 
What have you enjoyed most about your time at Solent?
The freedom to be creative and explore my own interests in an art setting. As well as the freedom of moving out of home and meeting new people.  
What's next for you?  
I have started a tattooing apprenticeship at Bournemouth Ink which takes up all of my time now. I am working on my own unique style of lettering in tattooing and hope to keep the exploration of text and image going through a new medium. Mixing lettering and portraits, I hope to develop a new style of tattoos that is visually pleasing.