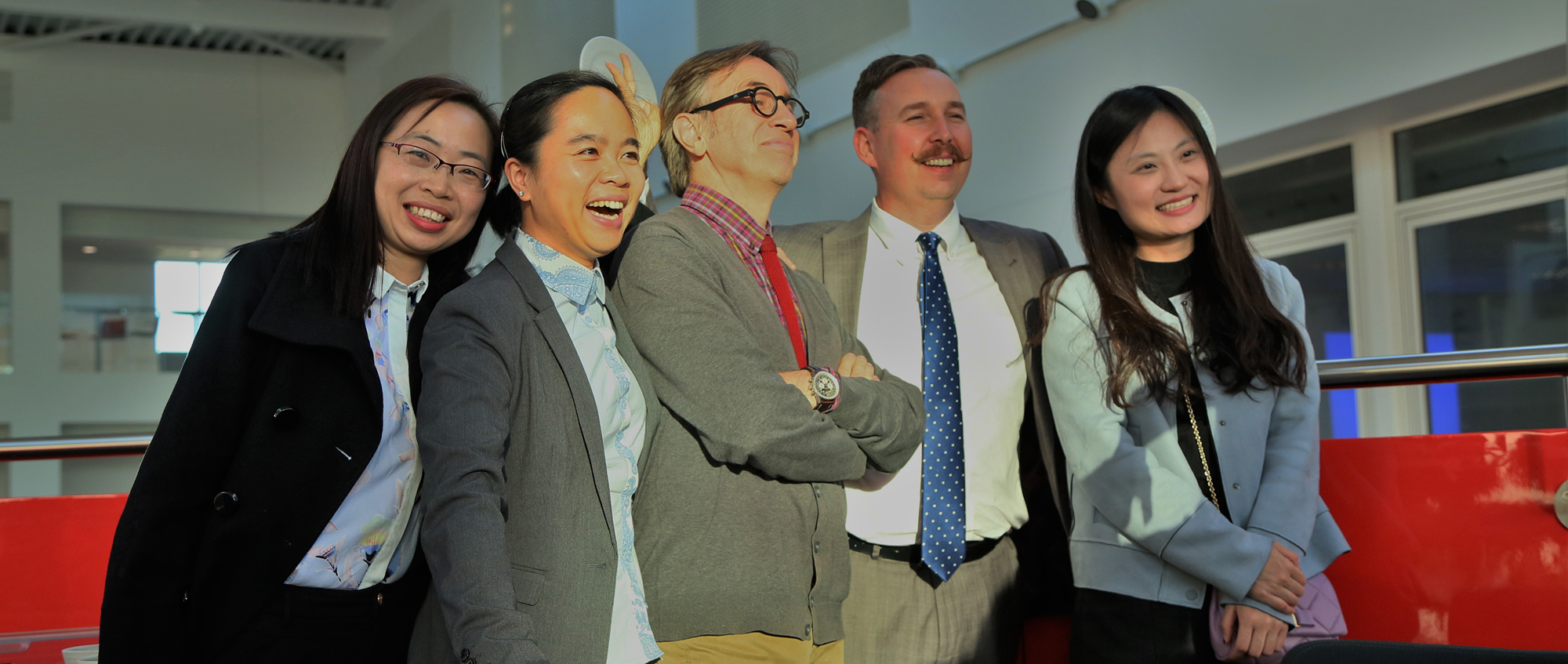 Global Academic Collaboration
Strengthening transnational knowledge exchange
2nd February 2017
The Southampton Solent University China Centre (Maritime) and International Development team were delighted to welcome Chinese visiting academics from Chinese partner universities in October.
Professor Mike Wilkinson, Deputy Vice-Chancellor, Professor Minghua Zhao, Director of China Centre, Professor Peter Lloyd, Director of School of Art, Design and Fashion and Jo Nesbitt, Director of International Development, were among those who met with the seven Chinese visiting staff from Shanghai Maritime University, Henan University, Shanghai Jianqiao University, Hubei University of Economics and Guangdong Polytechnic Normal University.
Professor Minghua Zhao introduced the research backgrounds of each visiting academic and highlighted the collaboration potentials between their institutions and Southampton Solent University. Their research projects range from subjects such as UK Copyright Law and Business models through to a comparative approach to port finance and management between Shanghai and Southampton.
Dr Lihua, the visiting academic from SMU, represented the visitors to express their appreciation, and thanked Solent "for the warm reception, we are able to quickly adapt ourselves to the work and study at Solent. We are willing to make efforts to promote cooperation between Solent and universities in China at all levels."
A welcome presentation was given by Professor Mike Wilkinson, who said, "Your presence here is an excellent opportunity for us to learn from your areas of academic expertise in a way that is simply not possible without face-to-face contact and sustained personal engagement. You contribute to our efforts to strengthen transnational knowledge exchange and our global academic community."
The visiting academics will continue to stay at Solent for the next 3-12 months. During which time Solent looks forward to developing a closer relationship with them, as a step towards advancing the University's internationalisation strategy.