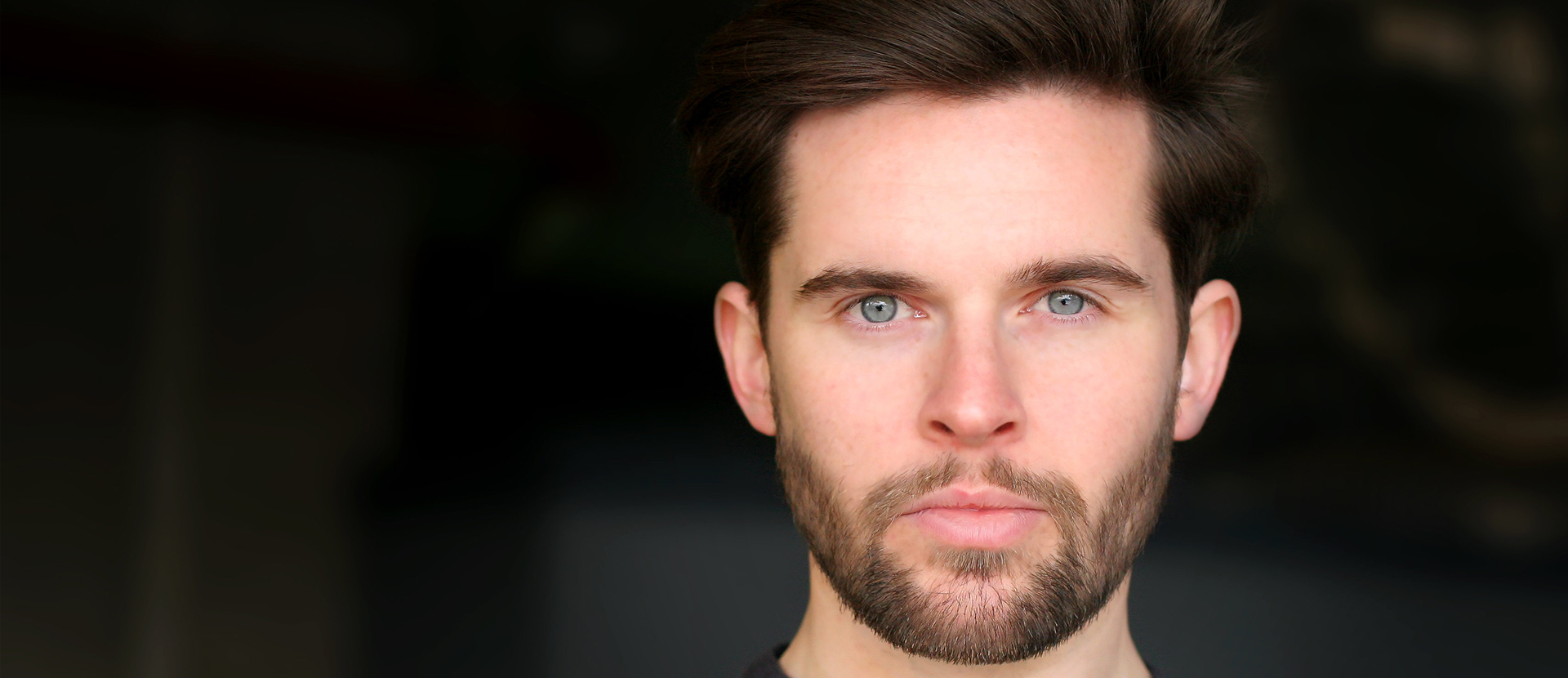 Graduate entertaining audiences around the world
BA (Hons) Acting and Performance graduate, Troy Chessman is captivating audiences from Hong Kong to the West End and selling out the Edinburgh Fringe Festival as Romeo. We caught up with Troy to find out how Solent influenced him and what we can expect from him in the near future.
10th March 2020
Where did you start your professional career as a performer?
It's 2018 and my final project at Solent was at The Nuffield Southampton Theatre, in a production of 'Bonnie & Clyde' By Adam Peck. During the performance, I received a message from a producer who had seen me in the show. He asked if I would audition for a new, all male adaptation of 'Romeo and Juliet' which was going to be performed at the Edinburgh Fringe Festival and I was offered the part of Romeo!
After my London/Southampton showcase, I was approached by a director who was about to tour a WWI play, funded by The Arts council England and the British Legion. He invited me to audition, I got the part and I had two professional jobs lined up before I graduated!
What have you been up to since graduating?
I performed Romeo to a sell-out audience in Edinburgh. While there, I was approached by a director who was casting a new puppetry play that would be going on tour. This was an amazing experience as I got to build and refine my puppetry skills and learn more about Southampton's history, as the play was based on a real soldier from Southampton who fought in WW1. I was also cast in 'Out Of Control' which toured around schools and colleges and told the real stories of young people in abusive and coercive relationships. 
In 2019 I reprised my role as 'Romeo', for a UK tour before returning to the Edinburgh Fringe Festival. At the same time, I worked on puppetry show called 'Looking down on me' which focused on teaching children about grief and bereavement. This was an incredible experience and the second show that took me to the Edinburgh Fringe Festival.
I was also awarded a start-up fund to develop a play I had been writing called 'Won't fade away', which tells the real-life story of a couple and their experience with dementia.  
Currently, I'm in rehearsal for an adaptation of 'A tale of two cities' by Charles Dickens in Hong Kong.
What has been your career highlight to date?
Performing in 'Blighty one'. I was playing a soldier called Bernie, who begins suffering from PTSD.  There was a beautiful monologue in which Bernie mutters "I just want to go home..." seconds before he is shot dead. A few weeks after the show I bumped into one of the teachers, who told me that over two thirds of her class had written about me and my performance for an assignment – it made me realise how lucky I am to inspire people of all ages. 
How did Solent help prepare you for a career as a performer?
I got to try new things, escape my comfort zone and make errors. It allowed me to put together a wealth of skills to take into the industry. I was gifted a vast bank of knowledge from lecturers and was pushed beyond my comfort zone. I also learnt how to conduct myself in rehearsals, and left with a work ethic that gets me back into the audition room, time and again.
As a performer, who is your biggest inspiration and why?
My biggest inspirations are friends in the industry, people you wouldn't have heard of.  Actors who work hard every day in small scale shows. I have a friend who lost her dad while performing in the west end, she showed a kind of bravery that inspired me. I am inspired by the people who tirelessly work and commit to creating magic every night. 
What advice would you give to others wanting to follow in your footsteps?
Believe in yourself. Your career starts on day one of your training, take it seriously, because it will prepare you for the real world.
What's next for you?
I will be in Hong Kong performing in 'A Tale of Two Cities' and then there are a few potential shows happening but I can't talk about them…yet.