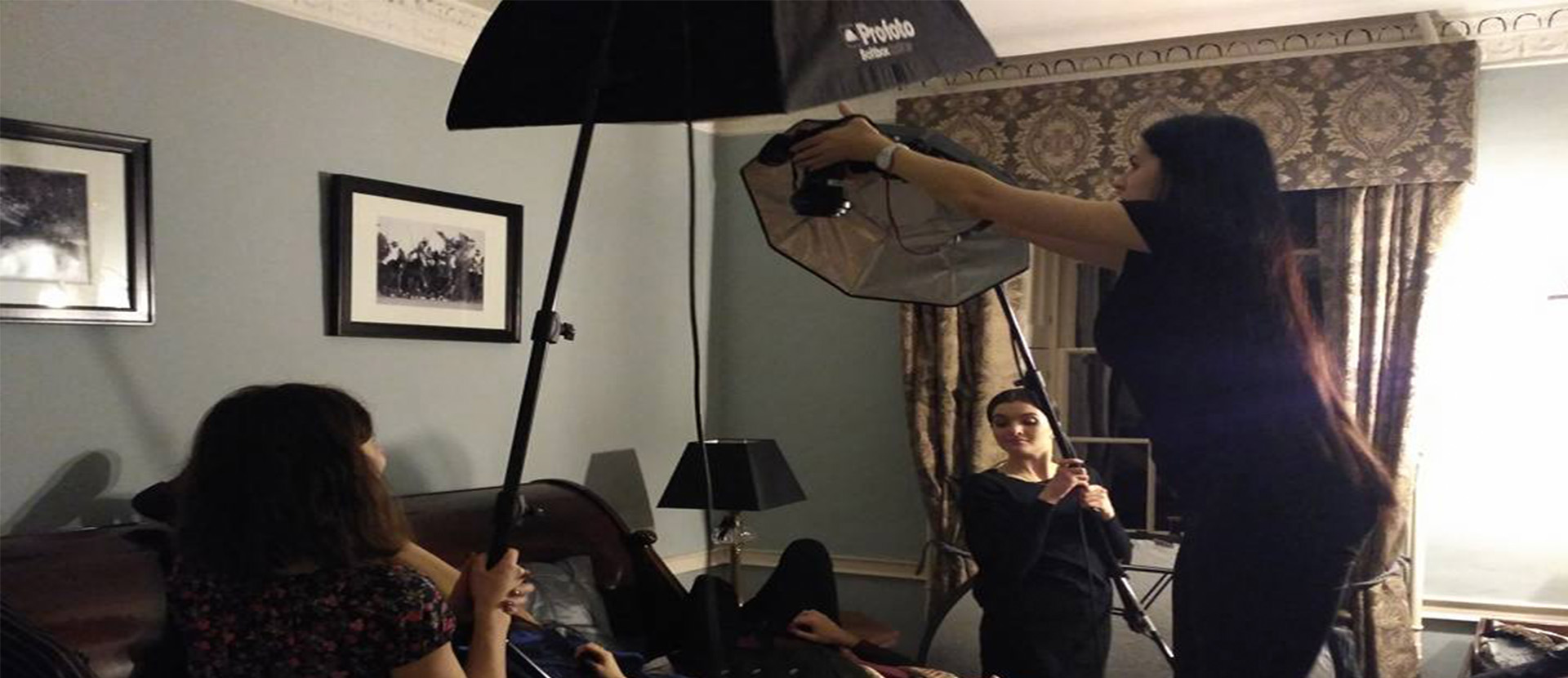 Applying real-world problems to a fairy tale
25th August 2017
It's a minefield out there for teenage girls growing up today. Do they eat and drink what they are offered? Who are the right people to hang out with? How should they look? 
These are questions explored by Maarit Hirvelaan, a recent graduate from Tallinn, Estonia, who studied BA (Hons) Fashion Photography. Her Alice's Adventures in Wonderland-themed photography book takes a well-known story and applies it to real-world issues. 
We caught up with Maarit, to find out more about the project and what plans she has for the future... 
Tell us a bit about your final project.  
A 75-page fairy tale photography book, telling viewers a story from beginning to end. The book depicts images of different scenes that represent common issues teenage girls face growing up in this generation. For example, the use of drugs and alcohol, the pressure of looking good, first loves and relationships, and the formation of self-image and personal identity. 
What was the inspiration behind your project? 
The main inspiration source was Lewis Carroll's novel Alice's Adventures in Wonderland, which shows a girl struggling to survive in the confusing world of adults and then follows her journey of growing up in Wonderland.  
The images follow the chapters of the book and the scenes were also inspired by the storyline. However, all of the images were also connected to the interviews carried out with a group of girls (aged 16-19) who shared their experiences and explained how it feels to be growing up in today's society. Since the themes that appeared in the book are quite dark and serious, the style of the images was also heavily inspired by Tim Burton's remake of Alice in Wonderland. 
What have you enjoyed most about your time at Solent? 
From a fashion photographer's point of view, my favourite part of being a student at Solent was being able to test and play around with a massive amount of professional equipment that I had never seen, let alone used, before I came here. In addition, I got a lot of support from the tutors. 
What's next for you? 
I have assisted several photographers throughout the year and I really enjoy learning different techniques from them and seeing how other photographers work. Therefore assisting them is something I'll continue to do. I will also be freelancing as a photographer and retoucher to update and develop my portfolio. 
What advice would you give to prospective students? 
Make the most of the opportunities the University offers, especially when it comes to using the professional equipment and studios, as this is something I will miss the most after I graduate. 
Find out more about our fashion courses here.