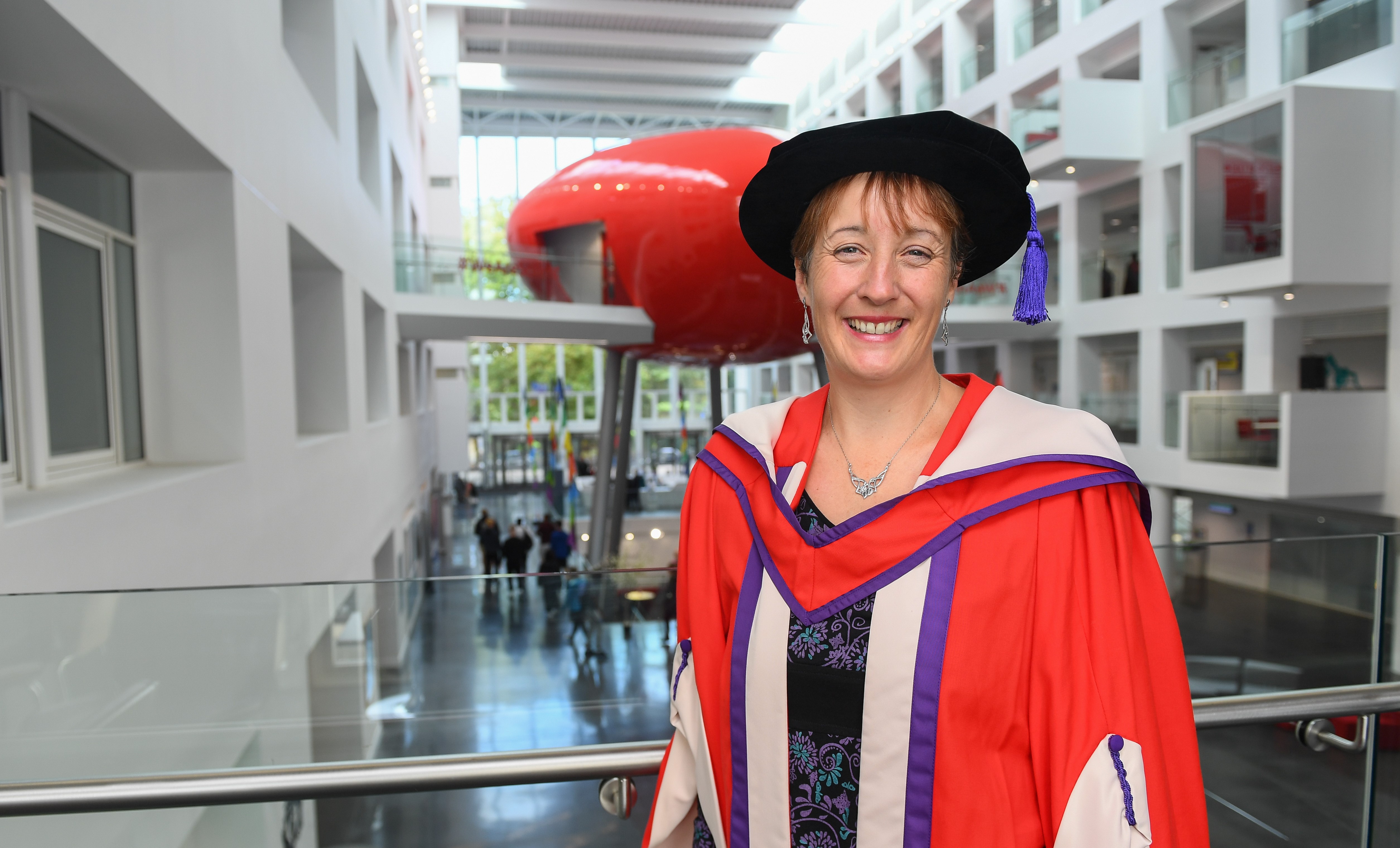 Honorary degree awarded for positive influence within the Southampton community
An honorary Doctor of Science degree has been awarded to Rebecca Kinge today by Solent University, Southampton (Tuesday 5 October), recognising the huge impact she has on the lives of the local community.
5th October 2021
Health, psychology and sociology
Rebecca has been an active member of Southampton's community since moving to the city 17 years ago, after graduation from Oxford Brookes. She has since made health, sustainability, and developing strong connections within the area her priority.
Rebecca has developed projects to share the skills and strengths that everyone brings to society, believing in the power of community to change lives.
Having been involved in many community projects - co-ordinating playschemes, fair trade projects, pop up shops, festivals and events - she has brought together residents with research-based knowledge.
Working with Solent Showcase Gallery, she was the local co-ordinator for The Caravan Gallery's Pride of Place Project, which saw the launch of a Southampton-themed community space.
In 2016, Rebecca co-founded The Southampton Collective, a social enterprise which focuses on community connections to improve health and sustainability.
Passionate about the need to respond to climate change and air pollution, this organisation runs projects that get people talking about issues and coming up with solutions rather than feeling "done to".
Commenting on her award, Rebecca says: "I am delighted and humbled to be awarded this honorary degree by Solent University, alongside the Class of 2020. I have very much enjoyed pursing activities and delivering community projects with staff and students over recent years. Solent University does some fantastic work reaching out into the community, offering its academic knowledge, young persons' perspective, scientific and creative skills to improve lives. Long may that continue."
Rebecca was also producer for TEDx Southampton in 2016 and 2018, helping to bring local voices to these events.
She talks openly about her personal challenges with Functional Neurological Disorder, a condition which means she struggles with episodes affecting her mobility and speech and sending her into seizures. She is an advocate for society's appreciation of neurodiversity.
Currently, Rebecca is employed by both Southampton Voluntary Services and Solent NHS Trust. Her role involves encouraging links and dialogue between health services, the public and community groups.