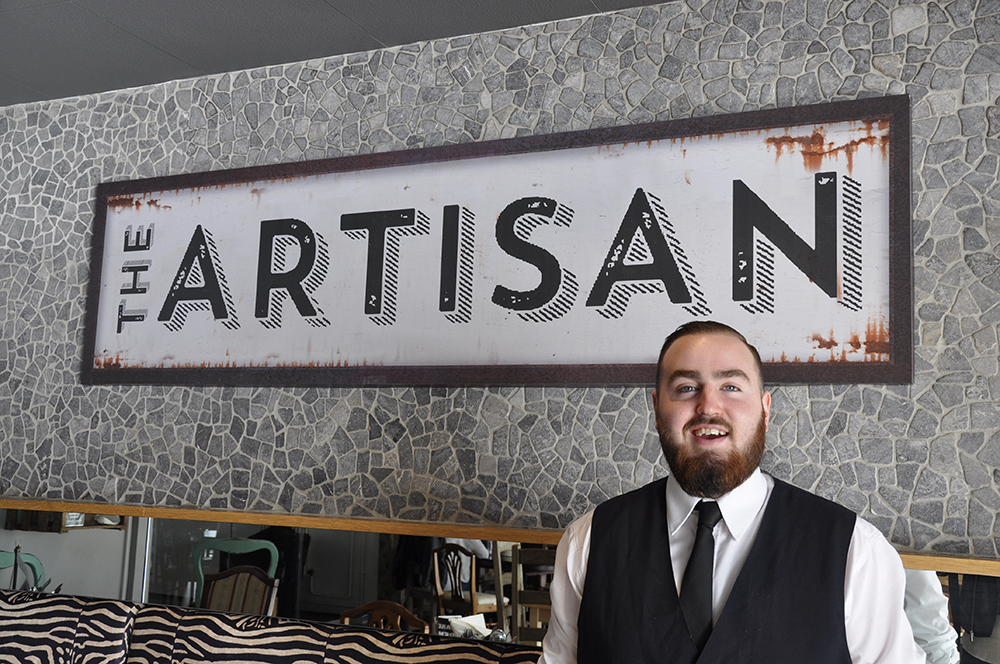 Hot shot Alex wins top Barista title
A cup to savour
21st October 2016
Southampton Solent University Barista, Alex Davies (20) from Romsey, is full of beans after being crowned coffee-making king at the '2016 National Barista Challenge' at the Sodexo Salon Culinaire, this October.
Alex, who has worked at Solent's 'The Artisan' coffee house since 2014, joined over 800 chefs and baristas from around the country going head-to-head in a series competitions held at Ascot racecourse.
Nick Hayter, Group Manager for Sodexo at the University said: "The Artisan coffee house has benefited from Alex's dedication to make it one of the best high street coffee shops in Southampton; delivering a great coffee and customer experience."
On the day, he produced the best espresso and cappuccino, as well as top-notch customer service for clients. He then created a personal recipe called 'A date with cerise' playing on the flavours of oats, cherry and dates for lactose-intolerant sufferers.
Talking about his award-winning recipe, Alex says: "Drinking a recipe that has been developed by a Barista who has researched the ingredients and flavours is a brilliant way for people to begin learning about coffee, developing their own sensory skills and deciding for themselves which coffees they enjoy."
For his final challenge, 'cupping it', Alex had to determine the origin and make of each coffee bean through taste and smell.
The Sodexo Salon Culinaire is an annual event with live demonstrations, celebrity chefs and competitions validated by over 70 judges including Mark Hill, executive chef at the House of Commons.
Alex's winning recipe
'A date with cerise' - vanilla infused oat milk latte with a homemade cherry and date syrup/reduction, sprinkled with dark chocolate shavings. Served with an oat, date, chocolate and cherry biscuit.