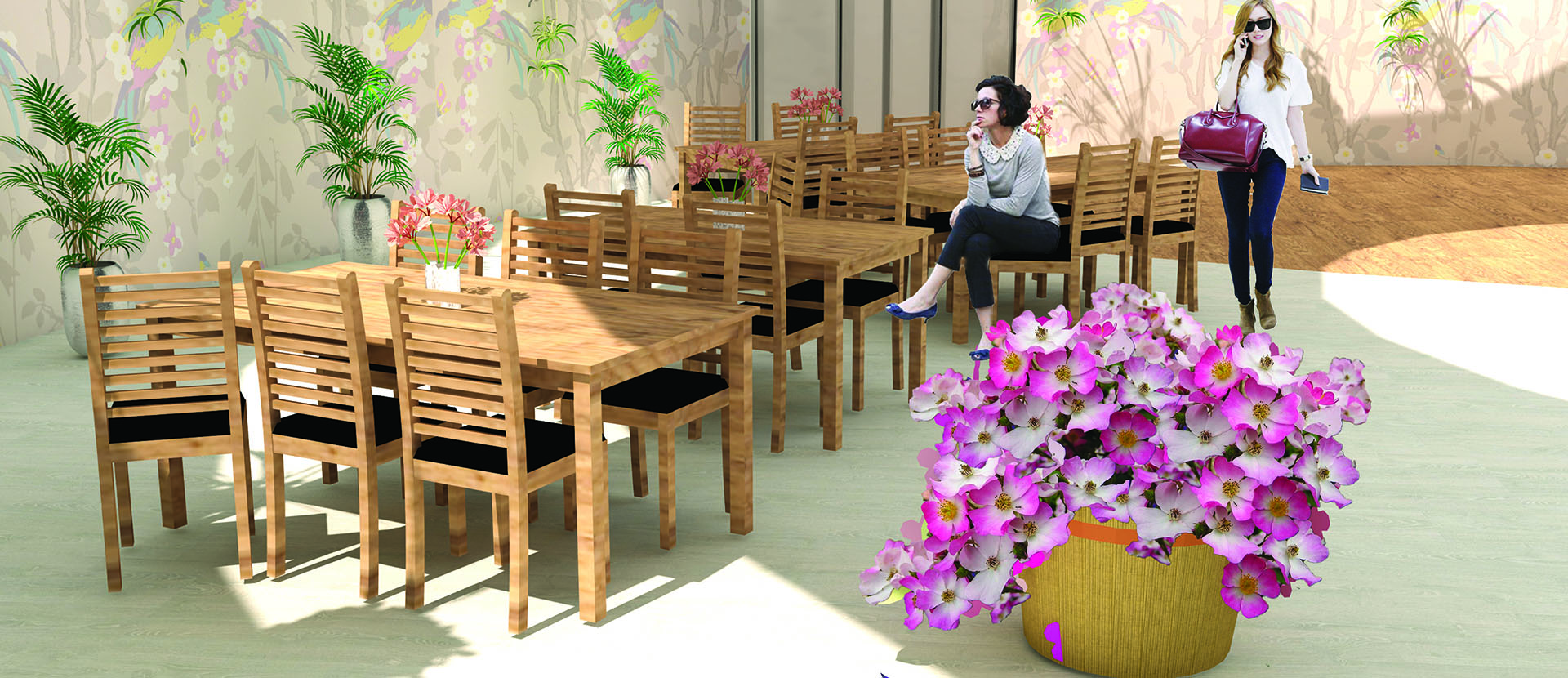 Interior design graduate wins sustainability award
Maria Gerasimova is graduating today with a 2:1 in BA (Hons) Interior Design. She is also delighted to be receiving an award from the Society of British and International Interior Design (SBID) for her outstanding achievements in sustainability and her interior design project work.

We caught up with Maria to find out more about her current role, and advice she would give to others wanting to follow in her footsteps.


Tell us about your current role
I work for Mark Wilkinson Furniture, in Royal Tunbridge Wells as a technical designer. It's a bespoke luxury furniture company specialising in kitchens, but we can make anything for any room, including bedrooms, cigar rooms and dressing room designs. 
I'm paired with a sales designer, who does the site visits and measures the rooms with a surveyor to make a plan of the existing walls or furniture the clients wish to keep. Then, on the plan they draw boxes and code it with specific measurements and furniture codes, which I decode and draw on Autocad.

If the design is sold, I then have a meeting with the installation manager who will install the furniture, and together with the sales designer, we make a final plan with small amendments, before sending the plans to the factory so the furniture can be made.
How did your degree help prepare you for your career?
My degree in interior design has taught me things I use every day at work; it has shaped me into a hardworking, successful and knowledgeable designer. Everything I have learned in those three years has been of use. The staff are second to none and the projects are engaging and fun. Guest lectures, site visits, and meeting employers who mentor the students and real clients really help students.
What does a typical day at work look like for you?
In a typical day of work, I would arrive around half hour early, and start decoding drawings for the sales designer. This can be very confusing at first because every 'style' of furniture has different sized rails, handles, base support panels and base return panels, which must be drawn accurately. On average, I am expected to do the plan and all elevations including worktop and splashbacks for a small project in one day. I have recently been working on a project where the client is refurbishing 16 rooms!
What advice would you give to others wanting to follow in your footsteps?
Work experience is essential and is offered to students to apply for during the course. If anyone would like to follow in my footsteps I would say that I wouldn't have been able to get this job without my part-time work experience as a building surveyor. I went to volunteer periodically over a period of two years, and that taught me so many valuable skills. It was hard work, especially when I volunteered to be full-time during the summer, winter and Easter breaks, but I thought one day it would come in handy ... and it did!
Another piece of advice would be to really put your head down and focus in your third year. Not only will you get better grades, but you will get into the momentum of working - meaning starting work will be easier. Best of luck to you all!
What is your favourite Solent memory?
My favourite memory of Solent was in my third year, when I designed a sustainable yoga and spa retreat located on the top of Beachy Head. I received an award for this project from the SBID for sustainability and interior design. I put my whole heart and soul into the project and it paid off.