Lead for Diversity and Women's Sport at the BBC awarded honorary degree
Award-winning journalist and Lead for Diversity and Women's Sport at the BBC, Shelley Alexander, has been awarded an honorary degree of Doctor of Sport.
13th July 2018
Award-winning journalist and lead for diversity and women's sport at the BBC, Shelley Alexander has been awarded an honorary degree of Doctor of Sport by Solent University today (Friday 13 July).
She said: "I'm really thrilled; this is something I never expected to have and I'm so pleased that Solent is the one to give me this fabulous honour. I've been coming here for years now; I always feel at home, and I think it's because social justice is at the heart of what the University does – I just feel so honoured."
Shelley is former programme editor for BBC1's Football Focus and sports news editor on BBC Radio 5 Live.
In addition to her current role, she chairs Kick It Out's Mentoring Development Committee. Shelley is also a member of the FA's Inclusion Advisory Board and the FA Women's Football Board; and sits on the Premier League/PFA Community Fund Panel, where she champions the inclusion of women and girls in funding applications. Shelley also spent ten years at Women in Football, a support network for women in the football industry, which she co-founded in 2007.
Shelley works tirelessly to ensure women, BAME and disabled staff have a place in front of and behind the microphone, ensuring the BBC continues to bring more diversity into sports reporting, producing and commentating. She also commissions investigative journalism to continue to shine a light on inequalities in the sporting world.
Shelley regularly lectures at the University, where Solent students value her knowledge and candid insights of the industry.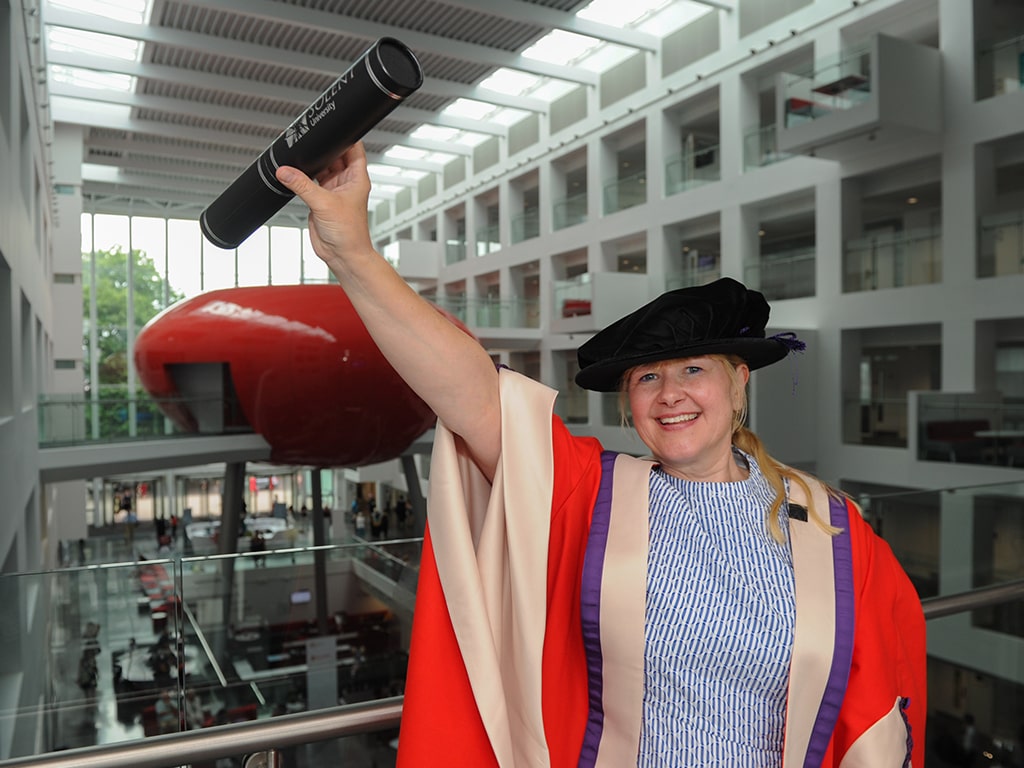 She said: "I love coming to talk to the students at Solent because they're so incredibly inquisitive. I talk about some challenging issues in the world of sport and what's wonderful is that they come back at me with challenging questions. So, it really helps me too and I love that symbiotic relationship between us."
Giving advice to those graduating today, she added: "Stay enthusiastic – you'll have good and bad days, but think to yourself, why am I here? It's because I love this job in the wonderful world of sport and it's a job that lots of other people would love to have – so always keep that enthusiasm!"