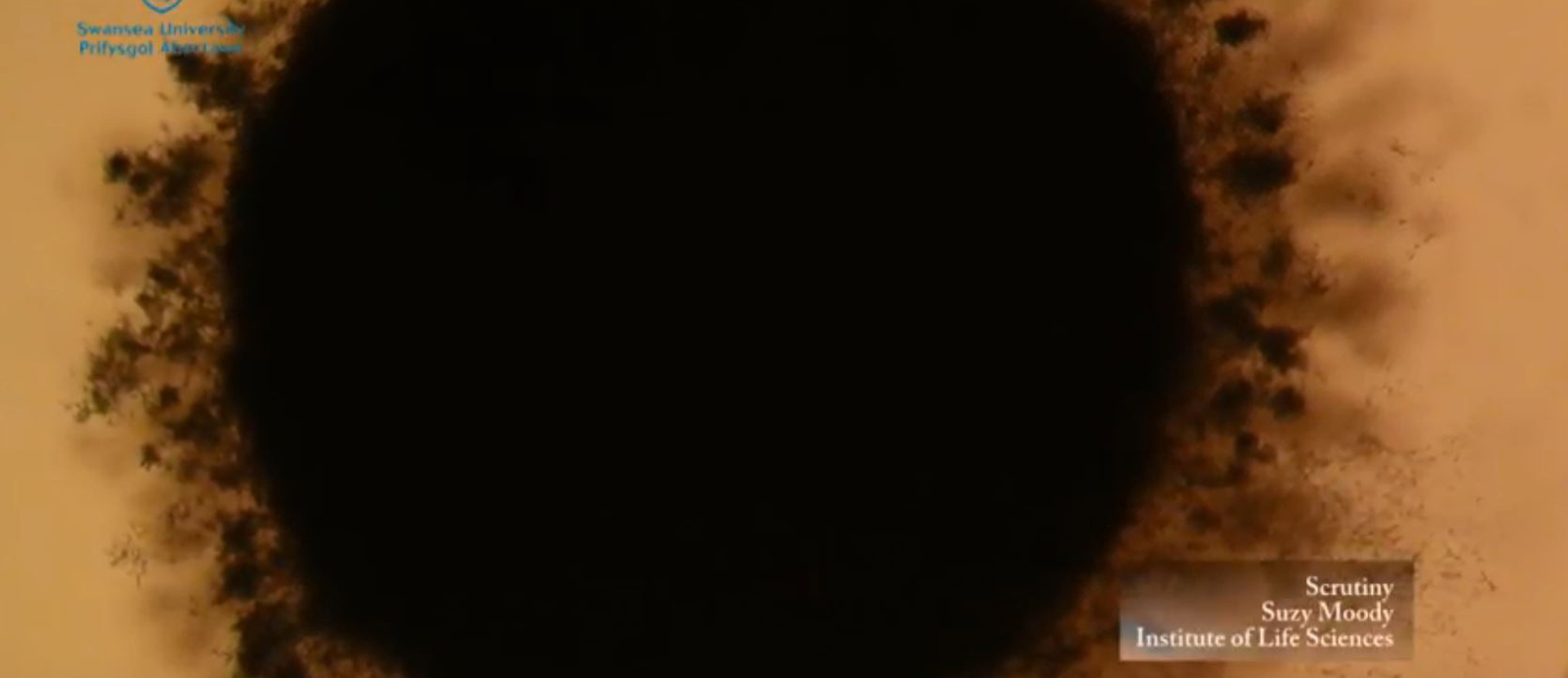 Lecturer's work discussed on BBC Radio 4
The work of one of Solent's lecturers was featured on BBC Radio 4's Four Thought yesterday evening. 
5th July 2018
Health, psychology and sociology
Research
The work of one of Solent's lecturers was featured on BBC Radio 4 yesterday evening (4 July). Suzy Moody, Senior Lecturer in Molecular Microbiology, entered a picture and abstract to the Swansea University Research as Art in 2015, which was discussed by Professor Rich Johnston.
The programme, BBC Radio 4's Four Thought, is a series of talks focusing on trends and ideas that affect culture and society, with a personal dimension. This week's episode talks about Professor Johnston's work of starting conversations about research through images.
Suzy's picture and abstract, entitled 'Scrutiny', focuses on a colony of bacteria, and the idea that while we can try to understand what they do and why, ultimately our drive to understand the world around us is the all-consuming passion for all scientists.
Suzy is a new lecturer at the university, having joined to develop Solent's BSc (Hons) Biomedical Science degree, which starts in September 2018.  She explains: "Biomedical Science as a field is completely dependent on high quality science research to enable doctors and nurses to deliver effective healthcare.
"The scientists involved, like myself, can find the drive to understand health and disease becomes an all consuming passion - and one which we hope to pass on to our students through the new course. Our design of the course - each module, each practical, each lecture - will be inspired by the cutting edge research being done in this field."