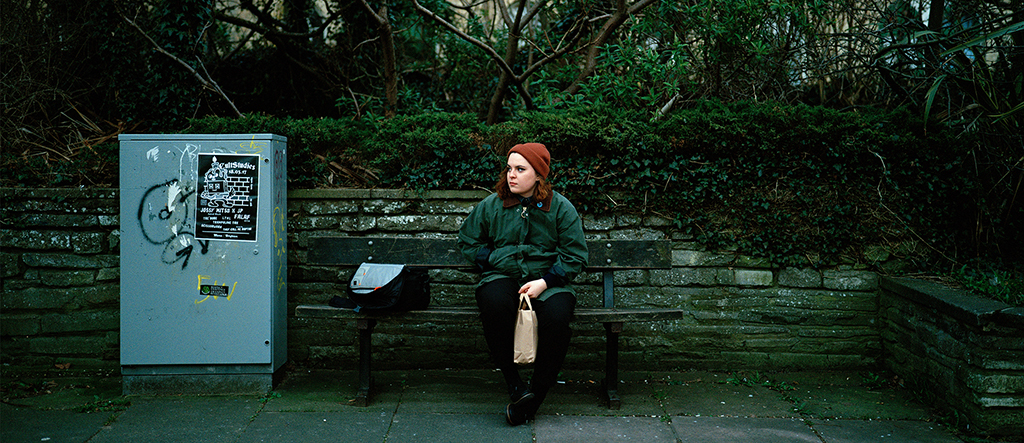 Luke's personal story through the lens
15th August 2017
Art and design
Photography
BA (Hons) Photography student Luke Shears' work comes from the nature of the relationships he presents in his images.
Luke used his final major project as an opportunity to explain life as a twin. He showcased his intimate collection of work at the School of Art Design and Fashion degree shows, which delicately portrays the one person who has been by his side his whole life, his twin…
Tell us a bit about your final project.
Throughout my life the question I am asked more than any other is, 'What's it like being a twin?' This question is very hard for me to answer with words, and so this body of work aims to document the relationship of my twin sister and me. Using the works of Larry Sultan, Diane Arbus, Birgit Püve and other photographers like Chloe Dewe Mathews, I have been able to use their methods of photography to develop my own skills in creating a unique documentary project about the bond twins share.
What was the inspiration behind your project?
What I feel drives my work to be successful, is the intimate nature of the relationships I am presenting in my images. Being able to explore a strong bond with someone in my life allows me to create my strongest work by visually documenting people and locations that are of significance to me. With this project I felt it only natural to explore the relationship I have with the one person that has been by my side my entire life, my twin sister Rebecca.
What have you enjoyed most about your time at Solent?
What I've enjoyed the most is the family you develop on the course. When coming to university, I had never expected to eventually see my tutors as friends. The teaching staff on the photography course are so engaged with the students that it really allows for a more immersive learning experience. The clear passion that they share with the year groups encourages us to make better work each year. Without the tutors here at Solent, along with the outstanding photography facilities, I would not have been able to experience the opportunities I've had, or have developed myself into a more refined artist.
What's next for you?
I have some work lined up for the summer teaching sixth form students; more experience for me to develop my teaching career in the hopes of pursuing a job as a photography technician.
Any tips for other students or potential students?
Grab every opportunity you can and make all the connections you can. Meeting as many people as possible early on will help you a lot when it comes to getting work in the future, as well as sharing your work with others. Also, create the work that you want to. Making work that you are unhappy with will not allow you to produce the best you possibly can.
Find out more about our photography courses here.