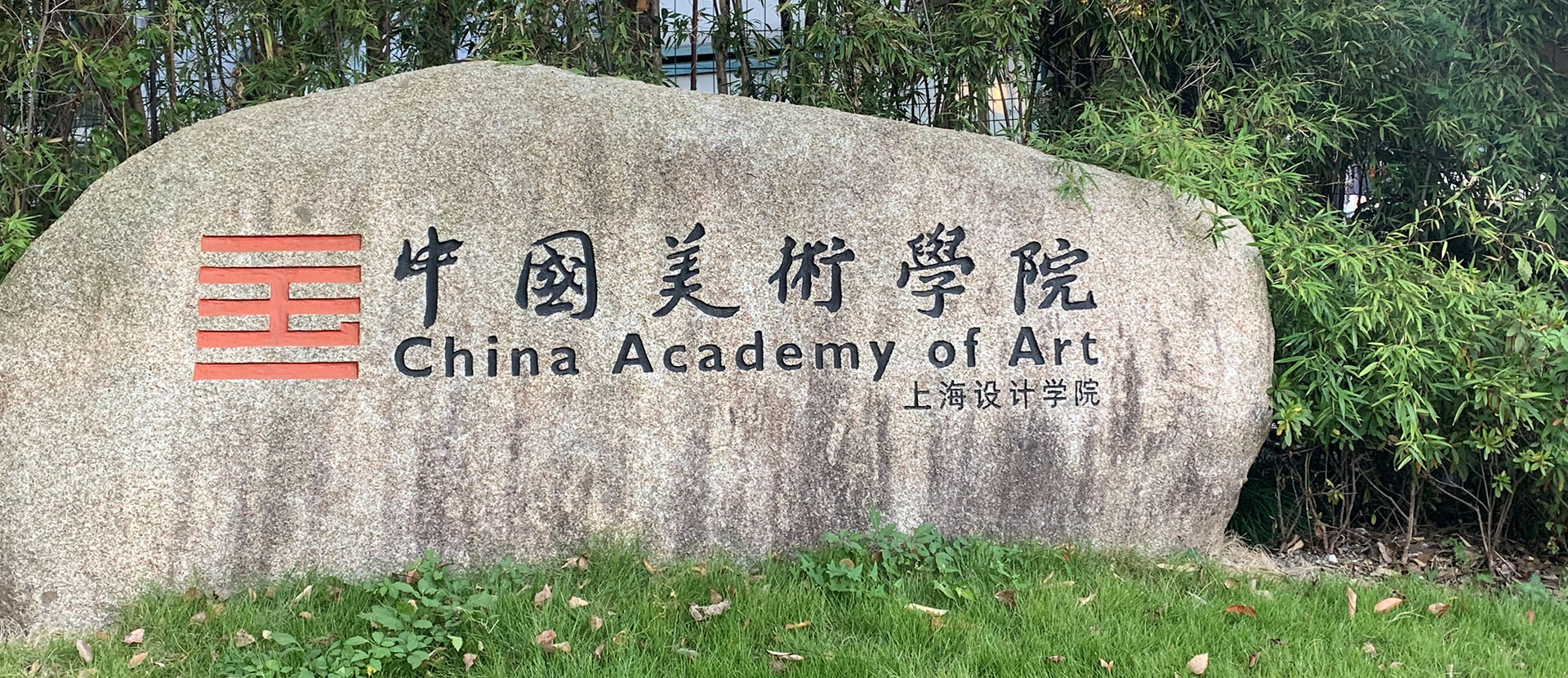 MA students represent Solent in Shanghai
Postgraduate students from the School of Art, Design and Fashion recently had the fantastic opportunity to represent Solent University at the third China International Design Art Forum for Postgraduates, hosted by the China Academy of Arts in Shanghai.
27th November 2019
We caught up with MA Visual Communication student Georgia Pullen who told us all about their experiences, and the main things they learnt during their visit.
"When my lecturer first mentioned the trip to me, I immediately thought what a great opportunity it would be. Having never visited China before, I was hoping to learn more about the culture and the educational system there, as well as work with different people from across the globe and get the chance to see some of Shanghai.
Our trip was both eventful and insightful. We began the week's events by attending a conference in the city centre, which featured guest speakers from around the world presenting their work and knowledge.
The next day we gave a presentation on the conference papers we submitted prior to the event at industry-specific forums, to a panel of judges and fellow postgraduate students mostly from different universities in China. Next, we began a 48-hour non-stop Creative Camp, which saw students from three different industries - digital media, urban space and fashion design - given a brief and 48 hours to create and install an art piece as part of a large exhibition. One of the most eye-opening parts of the trip was how hard the students from Chinese universities worked, with some not even sleeping for the duration of the task.
The event was challenging, particularly due to the lack of access to websites and social media channels we use on a daily basis in the UK, due to China's strict internet censorship. I worked collaboratively with a designer from Salford University on a multi-media installation that aimed to turn the concept of authoritarian environmentalism on its head by encouraging citizens to 'join the movement' of combating climate disaster.
We ended the week of events with a trip to the Hangzhou campus and a final night in Shanghai where we marvelled at the lights of the city from a sky bar.
During the trip I was thrilled to be awarded with two awards at the conference:  third place for my digital media design conference paper and presentation, and 'Outstanding Works Award' for the 48 hour Creative Camp art installation.
Overall, the trip was a great experience and gave a valuable insight into a very different education system. We formed new friendships with artists and designers from across the world and would like to thank both Solent University and China Academy of Arts for such a unique opportunity."
Take a look at Georgia's art installation created in the 48-hour challenge