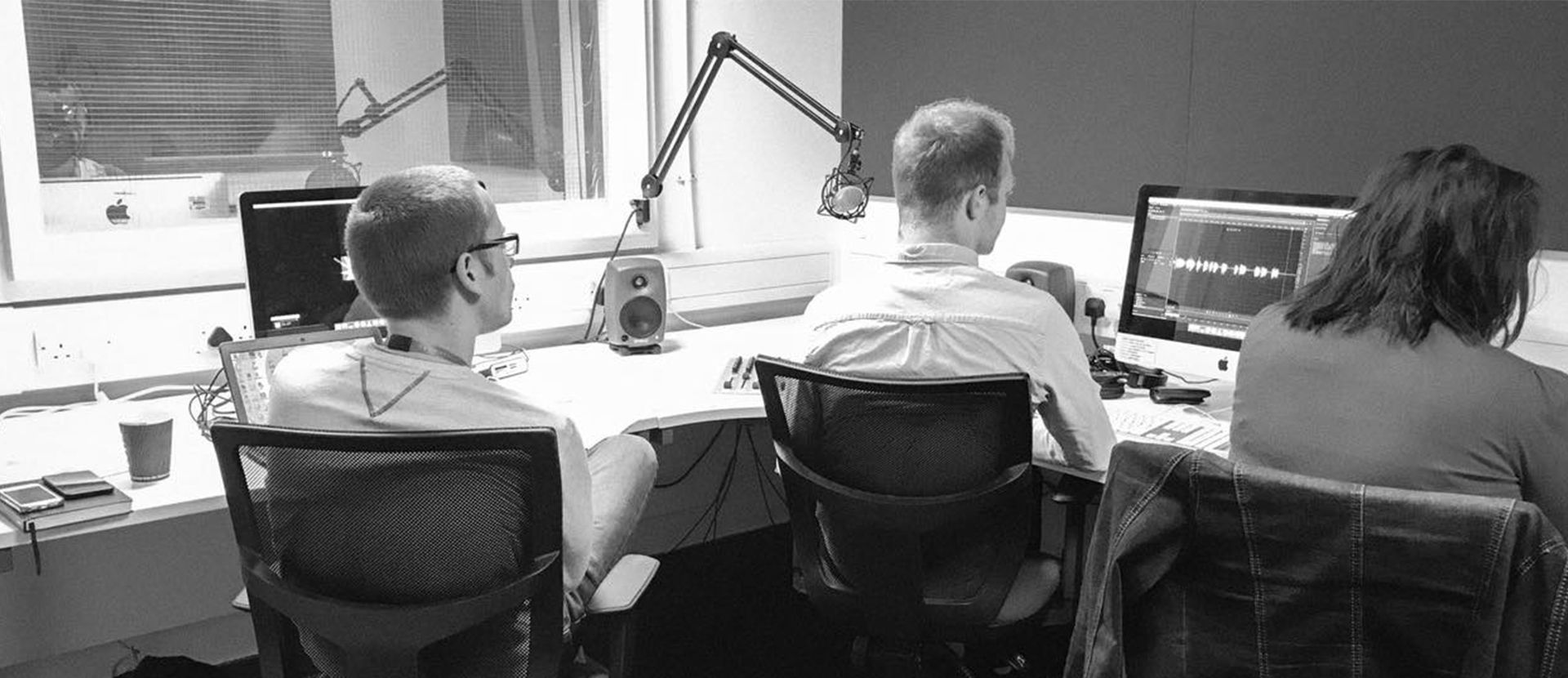 Media graduate impresses Solent NHS Trust with mindfulness tracks
Adam leaves university with portfolio full of opportunities
16th August 2017
During his time at Solent while studying BA (Hons) Media Culture and Production, Adam Powney, 21, was a Student Ambassador, Student Trustee of the Student's Union, Station Manager for Radio Sonar and Course Rep of the Year 2017.
On top of all of his extra-curricular work, Adam found time to work on a project with the NHS producing a number of mindfulness tracks which have gone on to receive over 3.8k global views so far. 
We caught up with Adam, who is now working for the British Forces Broadcasting Service as a Producer and Presenter since graduating with a first-class honours degree last month…
How did the mindfulness project come to your attention?
This project was sent to me as an individual request. I was approached by Solent Productions after being referred by a technical instructor. It was suggested that I take the project on as I have worked on voice and started specialising in audio production. This was independent from my course, but was considered my job as a freelancer (audio content producer).
What was your role on this project?
My role was to be a sound producer. In all fairness, I took on the job not really fully understanding what was expected of me. I knew it was a project for Solent NHS Trust and it was a CD project. Apart from that, I just said, yes. Once I started the project, it became clear that I was expected to set up the recording studios, record and edit all 22 CD tracks. Recording took place over two full, jam-packed days. As I was also required to edit the projects, it took slightly longer but turn around was quite quick.
Why do you think projects of this kind are important to your portfolio?
With all the experience flooding towards Solent, there's not really an excuse to have a blank portfolio. From the start of my degree, I set out to gain as much work experience as I could, resulting in a job before the graduation ceremony!
Working with the NHS gave my portfolio and skills a whole new calibre of worth. When attending job interviews, the employers were often incredibly impressed that a student had done so much and for such prestigious names, such as the NHS.
You got involved with lots of other projects during your time at Solent…
I was heavily involved with the student experience, making the most of it and really getting stuck in. I was a student ambassador, both standard and widening participation, a student trustee of the Student's Union, station manager for Radio Sonar for two years and I was also course rep of the year 2017. To be a pro-active student and member of the University gives your university life a whole new meaning. You start to invest in the University, which in return, invests in you.
What have you most enjoyed about your time at Solent?
Pursuing my passion for audio. One thing which helped me do this was the support and shared passion with my lecturers. I would sit for hours and hours talking about my projects, which made my passion grow stronger. Besides the study, my extra-curricular experiences helped me to meet some incredible people.
Any top tips for other students/prospective students?
Be proactive. Don't waste any opportunity that is put your way
Say yes and then learn how to do it (within reason)
Try everything. The worst that's going to happen is you not liking it. Then you know what not to pursue.
What is next for you?
I'm now working for the British Forces Broadcasting Service as a Producer/Presenter for BFBS Salisbury Plain. I travel around making radio for our British Forces both in the UK and Overseas. We have over 20 radio stations globally, with stations in the Falkland Islands, Afghanistan, Canada, Germany and many more. The audio I produce goes global.
Anything to add?
I just want to add that I am incredibly proud to be Solent Alumni and studied where I did. It has shaped my future in ways I wouldn't have expected. To say that I got a job before graduation is all thanks to Solent giving me the platform to gain experience, which is just fantastic.
Dr. Thomas Richardson, Principal Clinical Psychologist at Solent NHS Trust added: "These mindfulness exercises are a great resource for our service. Our clients have told us they like the choice it gives them and we use the recordings in our therapy groups. It also helps clients practise mindfulness in their own time, which is key for benefiting from it.
"Our staff have also embraced it for their own personal use. We have been able to share with a number of different NHS trusts and the exercises are being used around the world everywhere from Australia to the Cayman Islands.
"Adam was incredibly professional and efficient and his friendliness put everyone at ease. Thank you! If we have similar projects in the future, we will definitely come back!"
Take a look at Adam's clip of working with Solent NHS Trust to record the mindfulness tracks here.  You can also listen to the all of the completed mindfulness tracks here. 
Find out more about our media courses here.