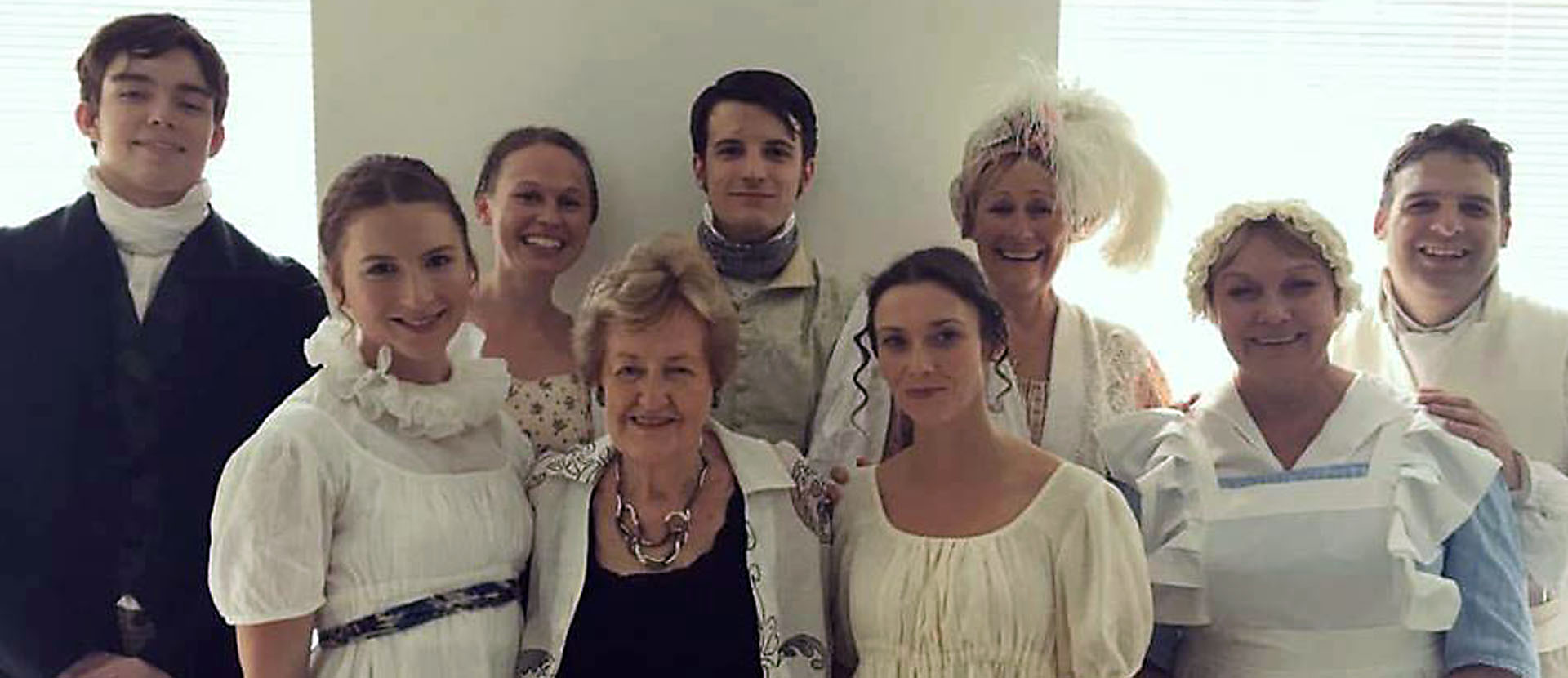 Meeting Miss Austen: Lecturer gives "show-stopping" performance
To commemorate 200 years since Jane Austen's death, the Hampshire cultural trust has been staging events right across the county.  Acting and performance course leader Maggie Tarver has been lending her skills to the celebrations
27th July 2017
To commemorate 200 years since Jane Austen's death, the Hampshire cultural trust has been staging events right across the county. Acting and performance course leader Maggie Tarver has been lending her skills to the celebrations, performing in a play based on the sweet, saucy and sometimes surreal work that can be found in the author's juvenilia.
The play, titled Meeting Miss Austen, premiered at the Winchester Discovery Centre earlier this month, and was met with rave reviews:
"The cast are universally superb. Every performer switches between characters with simple changes to their effective costumes and well polished changes to accents and mannerisms to direct the audience through a number of stories. Jilly Bond and Maggie Tarver in particular give show-stopping performances.

"Bond opens the action and captures every comic beat as a caterer lamenting a series of disasters that result in her culinary talents going to waste. She also stands out in 'Love Letters' as romantic meddler Lady Scudamore. The role of Lady Greville in the story of the same name is played with relish by Tarver, who channels Hyacinth Bucket in her snobbish, class-obsessed criticisms of Joanna Russell's Maria. "

- Curtain Up South 
"The female cast, with larger roles, enjoy the more memorable characters. Jilly Bond is able to bring alive several people of various social strata and has such a 'familiar' sounding voice that she really brings you into whichever take is in-play.

Maggie Tarver delivers all of her characters well with 'Lady Greville' being quite superb; a biting nasty streak and incredibly dismissive of anyone of lower social standing, however, surprise later upends her."
The play was also featured on South Today, the BBC's local news broadcast:
Congratulations to Maggie, and everyone else involved in the production.
Feeling inspired? Find out more about studying music, acting and performance at Solent.