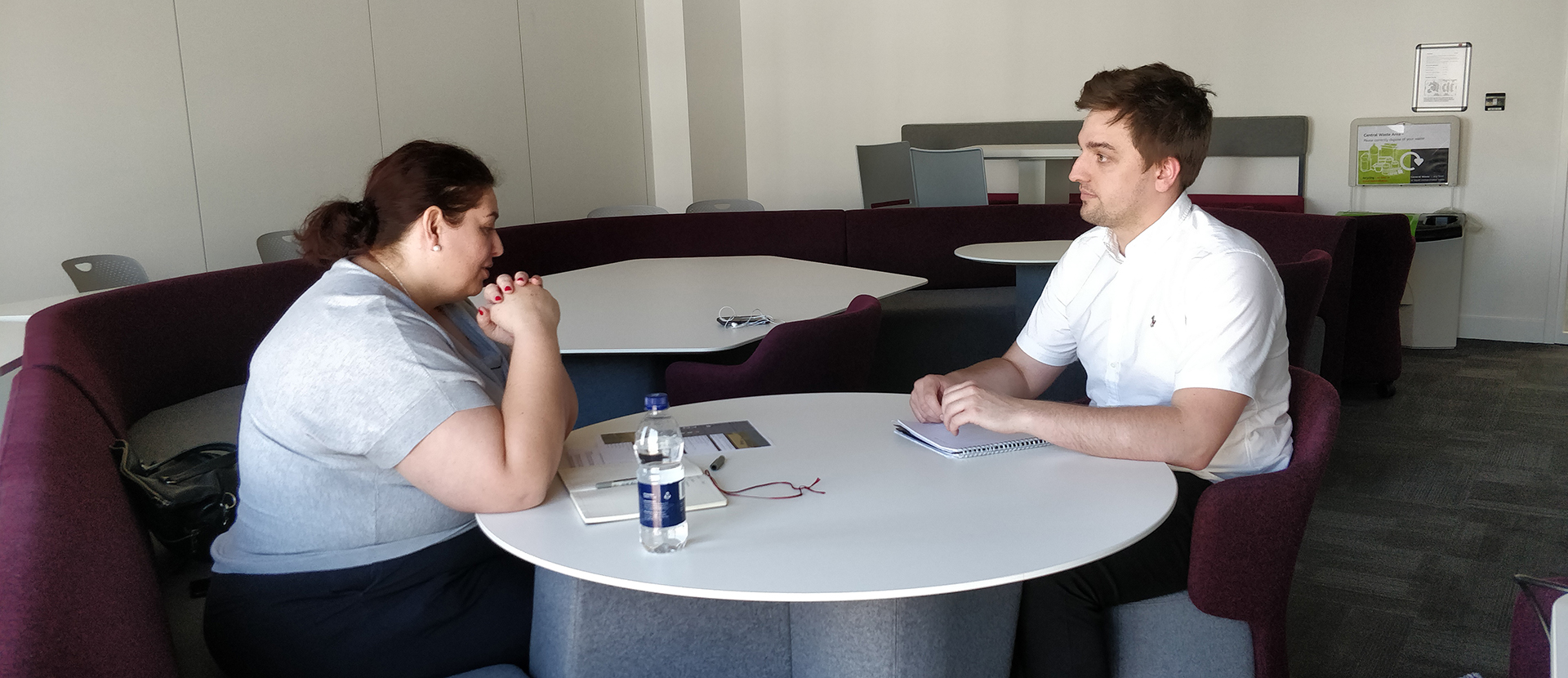 Mock interview day teaches students valuable skills
By their third year, most Solent students have been through a job interview. However, not many of them have experienced an interview for the career they want to go into once they graduate. This month, a mock interview day was set up for Solent University s
23rd May 2018
By their third year, most Solent students have been through a job interview. However, not many of them have experienced an interview for the career they want to go into once they graduate. This month, a mock interview day was set up for students of BA (Hons) Architectural Technology, to combat this.
With several professionals invited from across the industry, students were invited to bring a portfolio of their work and experience the types of questions they should expect in the real world scenario.
Some students are even offered graduate roles as a result of the day. Vivian Conway, associate at HGP Architects, says the company ended up employing five students from the day last year, whether from their interview or the student contacting them afterwards.
David Williams, Chartered Architectural Technologist and team leader at Hyphen, was one of the interviewers. He graduated from Solent in 2008 with a degree in architectural technology himself, and says: "Where students have had no, or very limited, interview experience, it's good to get them to start being confident and proud of their own work. Selling yourself and knowing your own abilities are the tricky parts, and days like today really help with that."
Student Memory Mambo had an interview on the day, and says: "The mock interviews gave me a platform to gauge the interview skills I've been developing over the last few years. I believe it showcased the vast improvements I've made from my past interviews, so it was a really valuable day."
Both David and Vivian, when asked what advice they would give for an interview situation, stressed the importance of being confident.
Vivian says: "Even if you're not feeling confident, try and give that air; make eye contact with people rather than looking down or away. This makes sure you really connect with them. You feel as an interviewer that you're being listened to, and that the interviewee actually wants to have this conversation with you."
David adds: "You've got to be confident in your own work, and come across well. Sitting on the opposite table as the interviewer, I think: 'Does this person have good communication skills; can they fit in easily with the team?'"