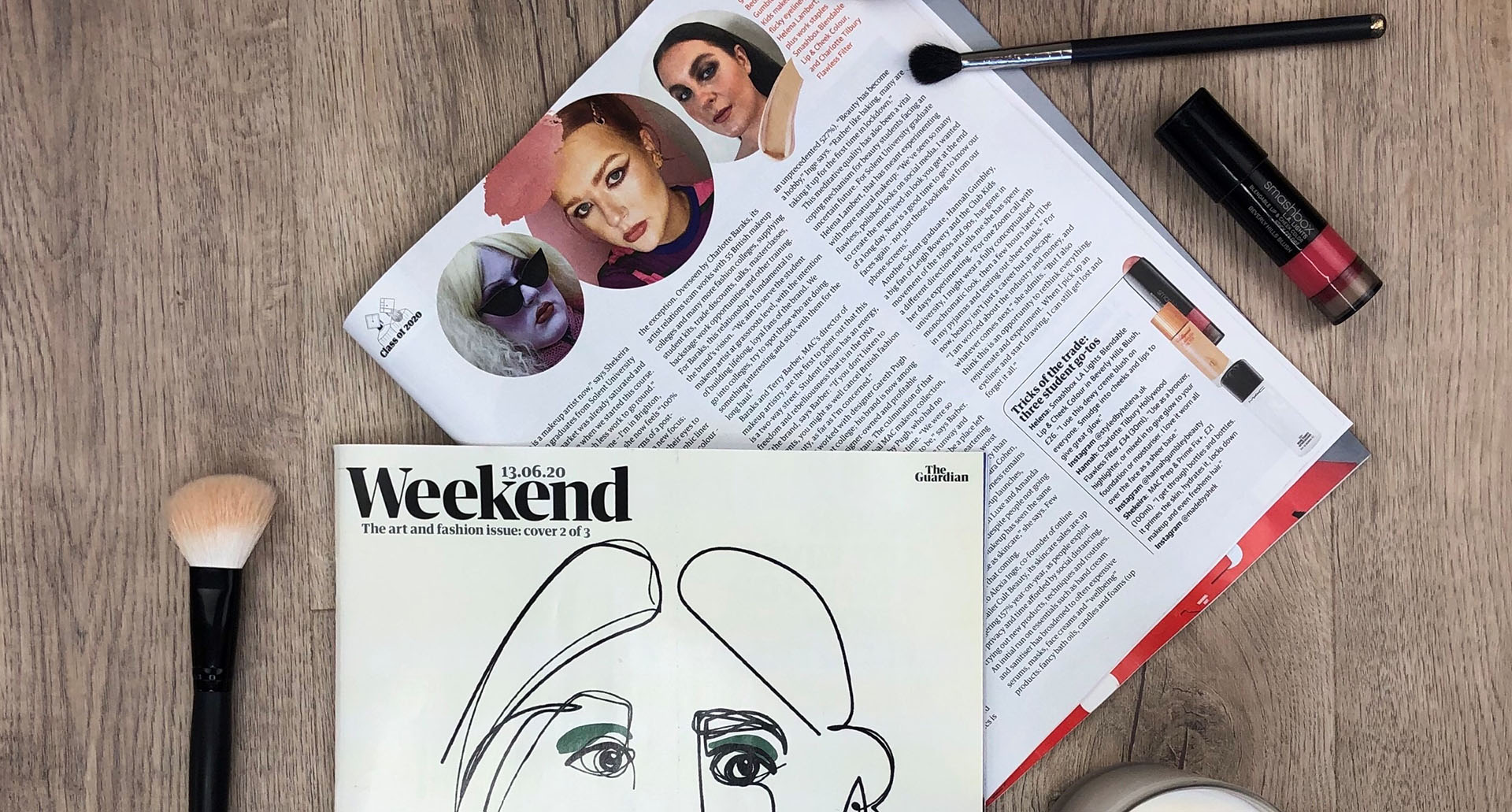 Modern beauty - Solent students take over prestigious Guardian column
Three BA (Hons) Make-up and Hair Design students recently had the fantastic opportunity to do a takeover of the prestigious Sali Hughes beauty column in The Guardian, sharing a look which shows their version of modern beauty.
18th June 2020
Fashion
Fashion styling and image making
Final-year students Helena Lambert, Shekeira Bedassie and Hannah Gumbley created a range of stunning looks for the publication and also had the unique opportunity to be interviewed by Sali about their favourite beauty products and how they felt the beauty industry would change. We caught up with them to find out more:
Hi girls, tell us how the opportunity to have your looks featured came about?
Shekeira: The opportunity was first presented to us by our course leader Sharon Lloyd, in which we were asked to submit a 300-word statement with an image on what we believed the future of beauty was going to look like. From here, Sali Hughes the beauty editor of The Guardian selected those she found most engaging and followed up with a telephone interview; I had two interviews where I was asked an array of questions such as what my favourite product was, how COVID-19 has affected the makeup industry and so forth.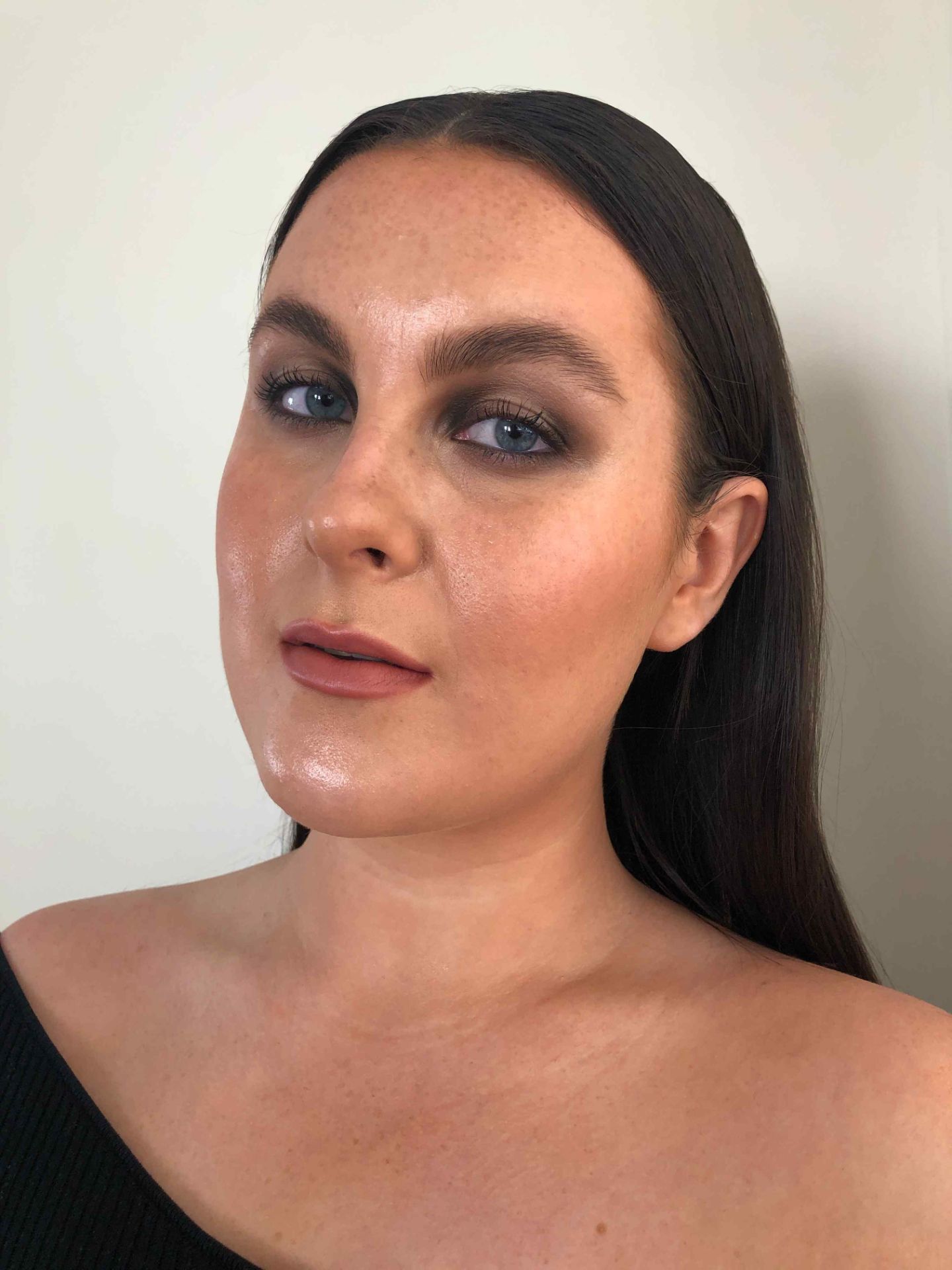 Tell us about the look you created, what inspired you?
Helena: The look I created challenges the immaculate appearances we see on our phone screens. The make-up design echoes that 'lived in' look at the end of a long day. When your skin is glazed and your lipstick has blurred around the edges. It emulates a realness, that we don't have time to always maintain a perfectly polished complexion. That is modern beauty - embracing the skin you're in and wearing it with confidence.
Hannah: One look featured was inspired by club kids of the 80s and 90s and also how people can feel alienated for being different. It was created for my FMP zine called Boudoir. 
How did it feel seeing your work featured?
Helena: I have been lucky enough to have amazing experiences during my time at University. There is overwhelming excitement at Fashion Week when you see images of the make-up you applied on a model appear in the press. However, being featured in The Guardian was a different feeling - now our voices were being heard and our opinions were being considered. I was proud to have an audience listen to what I had to say. This is something I'll never forget and it has inspired me to continue to have my work seen in the industry.
Hannah: It was extremely humbling and rewarding to see my work, and proves how far I have come on the course.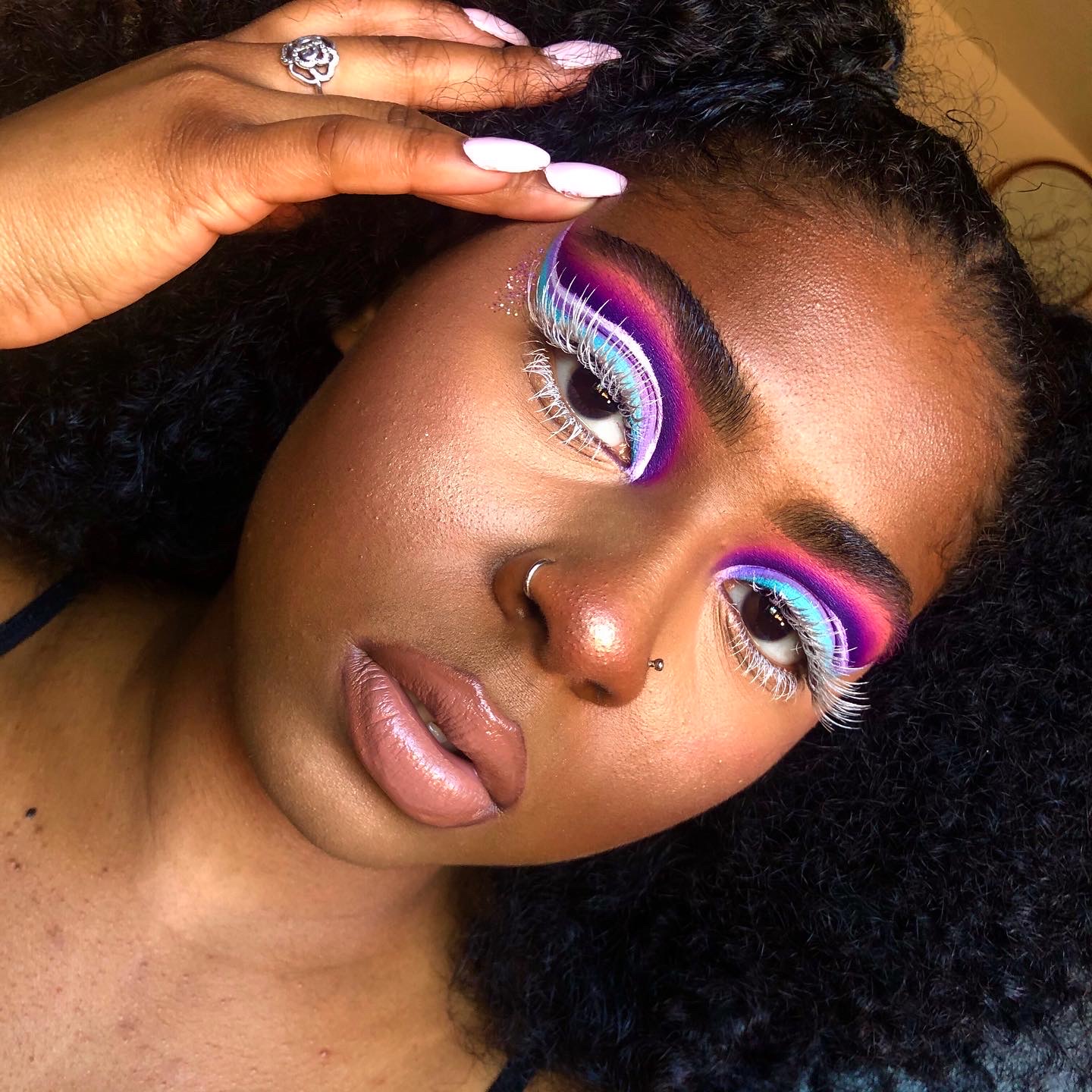 How do you feel your studies at Solent have helped you prepare for you future career?
Helena: Thanks to our lecturers, we have been given so much industry insight – and have been given the opportunity to do make-up at Graduate Fashion Week and London Fashion Week. We have been able to experience the workplace environment and how intense it can be at times, which is important to know before we approach it on our own after university. Not only do we learn practical skills, but we are encouraged to challenge ourselves academically, through theory and dissertations. We are given the confidence to feel assured that we are ready for what comes next.
Shekeira: Solent has allowed me to refine my skillset and put it into practice in everyday scenarios that I will be facing in my industry.
Hannah: The course has allowed me to gain extra skills that I wouldn't have learnt from other courses. Skills that I wouldn't have thought would help in makeup and hair design but will really benefit me in the future.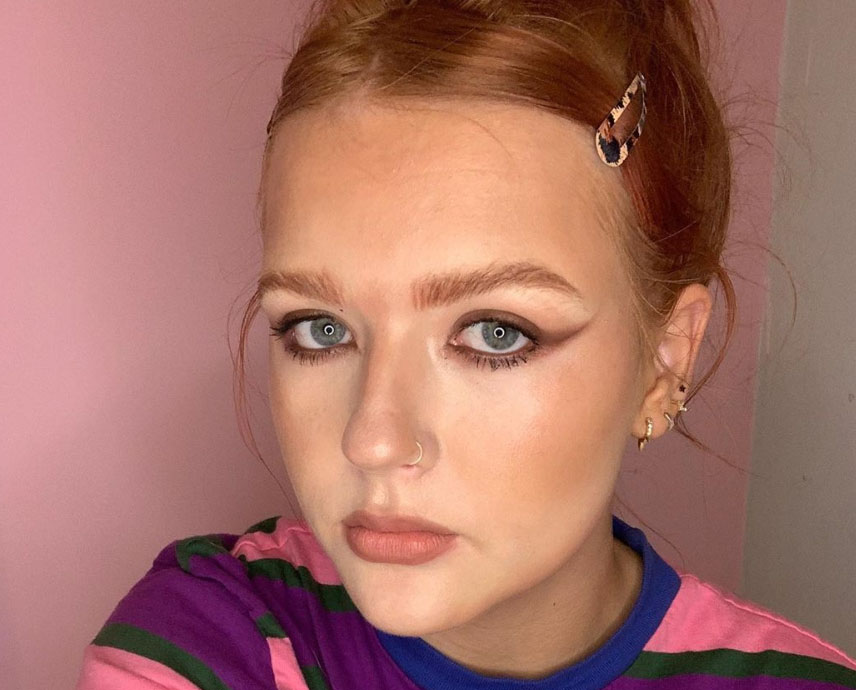 What is next for you?
Helena: With the current pandemic situation the future is uncertain. It may be a while before we are able to start travelling for internships or jobs, so until this can happen I am focusing on experimenting with make-up and building my social media accounts, to strengthen my portfolio. After this, I hope to experience working for a magazine. Although I see myself on set applying make-up on the models, I have found myself enjoying writing about the industry. I know I am not limited to one sector, therefore I hope to continue to learn from others out there and broaden the knowledge I have built whilst at university.
Shekeira: From finishing university, I will be continuing my career with MAC Cosmetics by moving up, and getting myself on my feet before I plan to move on.
Hannah: I am looking forward to doing a month's internship at Marie Claire magazine and hopefully others too.
Banner image kindly provided by Helena Lambert.