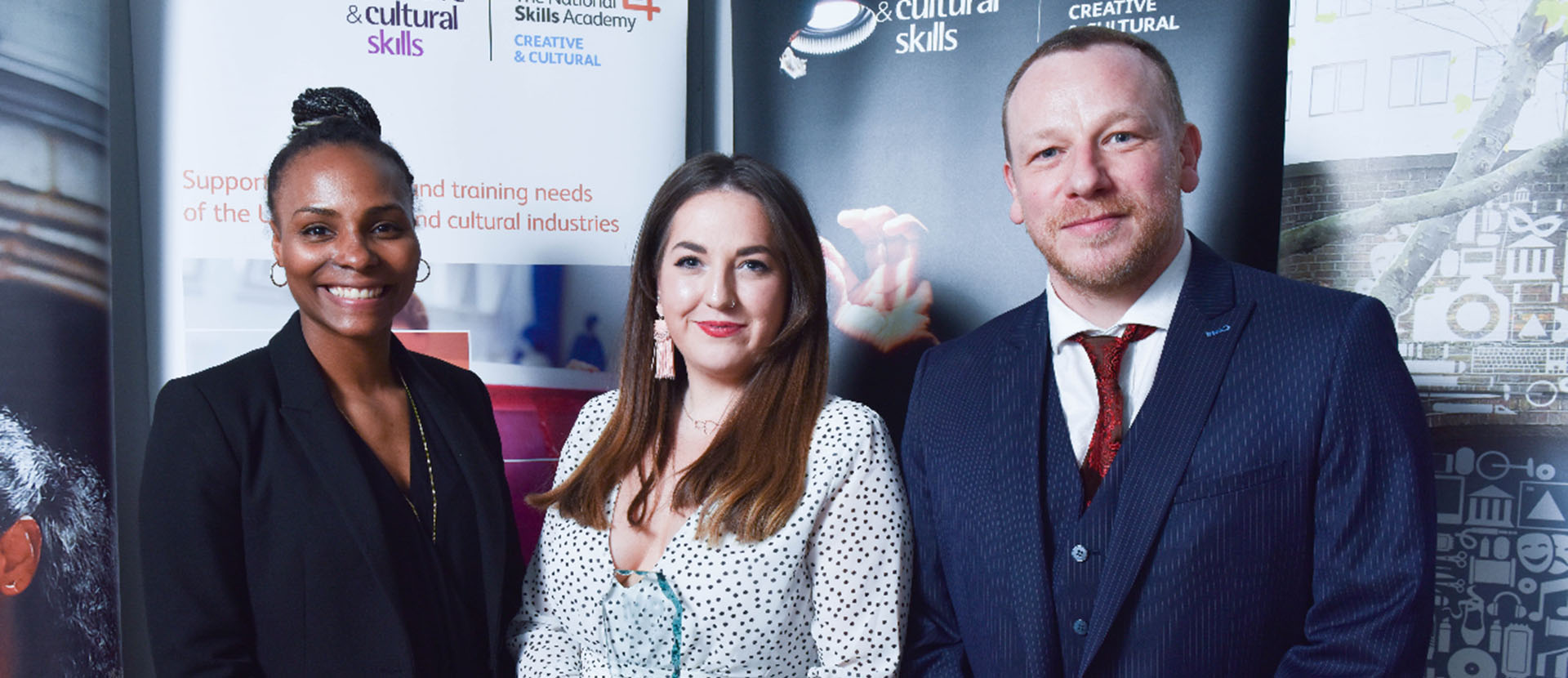 Music awards success for Yasmin
BA (Hons) Popular Music Performance alumna, and Nordoff-Robbins' National Music Services Coordinator Yasmin Davey-Corrigan was thrilled to recently receive runner-up in the prestigious UK Music Outstanding MAP Graduate Awards
24th April 2018
BA (Hons) Popular Music Performance alumna, and Nordoff Robbins' National Music Services Coordinator Yasmin Davey-Corrigan, was thrilled to recently receive runner-up in the prestigious UK Music Outstanding MAP Graduate Awards for her contribution to music. We caught up with Yasmin to find out more about the awards, advice she would give to others, and what she plans on doing next.
What does it mean to you to have won this award?
It meant so much to me to be recognised for the things I have achieved since graduating, particularly as it hasn't always been easy trying to find the balance between work that is creatively satisfying and utilises my skills and passion for performance, but is also something financially stable and can keep me living in London. I have worked really hard to get to the point I am now, and learnt so much while doing so - to know that Solent is proud of me is amazing and I am so thankful that I have had that continuing support.  
What does a typical day at work look like for you?
As national music services coordinator at Nordoff Robbins, I play an important role in the charity's music services operation. This involves working closely with the team of music therapists as well as the clients, to ensure our services run smoothly and efficiently. I am also working more alongside our regional teams, helping in the national expansion of our services. Additionally, I help to coordinate high profile visits to our centre for industry guests, as well as assisting at some of our fundraising events. We have our biggest event of the year, the Silver Clef Awards, approaching in July and I'm really looking forward to being a part of it.
What advice would you give to others wanting to follow in your footsteps?
If you are wanting to pursue a musical career I advise taking all the opportunities that come your way and be open to learning many skills other than just performance. The work experience I gained at Solent has been invaluable since graduating. Furthermore, being open to all these experiences is a great way to make contacts and show how passionate and hardworking you are. I have kept in contact with many people I met through Solent, including peers, lecturers and external visitors.
What's next for you?
I am really enjoying my role at Nordoff Robbins, and I'm excited to see how far I could go with this ever-growing and expanding charity. I plan to continue with my performance work; both writing my own music and hopefully putting together a new EP at some point, as well as working on various different function band projects.
While working at Nordoff Robbins I have really liked learning more about music therapy and the Nordoff Robbins approach, and training as a music therapist is something I may consider in the future. For the moment I feel I am gaining a lot from my position and I have found the right balance between an enjoyable and fulfilling full-time role within the industry, and a busy and creatively satisfying performance career.