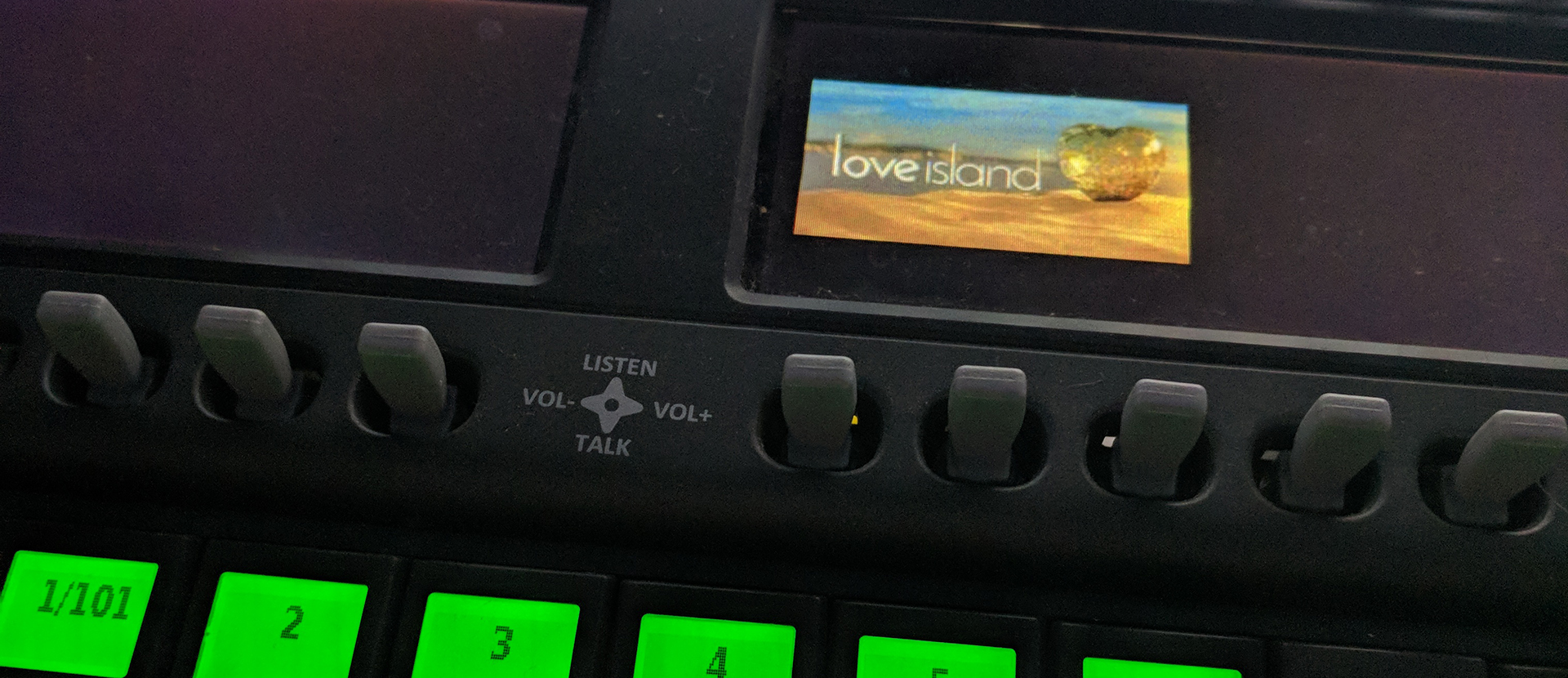 Natalie talks Love Island
10th September 2018
TV, film, media production and technology
BA (Hons) Television Production alumna Natalie Green has recently finished working on one of this year's most popular reality TV shows – Love Island.
Natalie worked as a camera operator, and spent nine weeks based in Majorca filming the show. She talked to us about how the opportunity came about, what she did day-to-day, and her favourite memories.
How did the opportunity to work on Love Island come about?
When working as a camera operator or hothead operator in outside broadcast you're employed by a technical services company who will essentially 'provide' operators to a production. However a lot of this often comes down to the directors on the job and who they specifically request. That's not always the case, but in this instance I was working with a director on another job and we got talking about his work on Love Island; I saw this as an opportunity to mention my interest in working on the show. From that he passed my details on to the unit manager for the show and after a couple of anxious months waiting and a few emails back and forth, I got an offer for the job!


What did your day-to-day responsibilities include?
As a hothead operator my role was to operate the remote cameras inside the villa. There are around 75 cameras and just two operators on at any one time. You can only operate one camera at a time, which can get a bit manic when people are constantly moving around! I work alongside a director who would ask for specific shots, but I would also offer up my own shots when possible. When working with directors, you quickly learn what they do and don't like in terms or angles, framing and shot sizes. As well as this it was important to make sure the lenses were clean. As I was on the morning shift this meant checking all the cameras on my monitor for any smudges, scratches or marks and going out to clean the lenses if they needed it.
Favourite memory from working on the show?
A specific moment I filmed that I loved was watching Jack, Josh and Sam doing impressions of the girls. Jack was brilliant at the impressions and was always so funny! Outside of filming it was just an incredible experience all round. Getting to work and live alongside such an amazing crew for nine weeks is something I'll never forget, I definitely made friends for life working on the show and I've already worked with so many of the crew again on other jobs. It's not often you get to socialise with your colleagues in this industry with long hours and everyone living so far apart, so I feel lucky that I got to experience it.
How do you feel Solent has helped prepare you for your career?
Going to Solent helped me figure out what I wanted to do. When I started out I originally wanted to be a director and had no interest in operating a camera, but at Solent you always get such great opportunities to try out a huge variety of roles and jobs. As soon as I picked up a camera I knew it's exactly what I wanted to do. Working at the festivals was an incredible experience and it was a great way to learn how outside broadcast really works; it's something you really have to experience to understand. Alongside this, getting jobs through Solent Productions really helped me get a foot in the door. It's through work experience found via the University that I got my first job in outside broadcast.
What advice would you give to others wanting to follow in your footsteps?
Definitely make the most of the opportunities you're given at university. There's so much available to you, don't take it for granted. Apply for every job opportunity, every festival and make sure to attend all the talks and networking days. As long as you're enthusiastic and passionate about what you do it will come across to any potential employer, producer or director.
Finally, listen to your lecturers' and tutors' advice. You might not think it at the time, but the tips they share will be what pushes you above everyone else, and what helps you to stand out in employers' minds.
Most of all, enjoy it! You'll go through some of the best and worst jobs you've ever had, but it will all be a learning curve and you'll have some of the best experiences of your life.