Nile Rodgers and Merck Mercuriadis awarded Honorary Degrees
Nile Rodgers and Merck Mercuriadis have both been awarded the honorary degree of Doctor of Music, in recognition of their services to the music industry.
15th July 2022
Music and performance
Homepage - News - Featured
Merck Mercuriadis (pictured below) is one of the most important figures in the music industry. Born in Canada in 1963, he started his career in the music business in the '80s at Richard Branson's Virgin Records before going on to manage Elton John, Guns N'Roses, Iron Maiden, Morrissey, Beyoncé, Jane's Addiction and many other significant artists.
In 2018, Merck formed Hipgnosis Song Management and the Hipgnosis Songs Fund Ltd - a revolutionary organisation designed to establish songs as an asset class giving institutional investors access to song royalties and to use the success of its platform to benefit songwriters, artists and producers by advocating to take them from the bottom of the economic equation to the top.
Hipgnosis, a FTSE 250 company on the London Stock Exchange, has invested more than $2.5 billion in the finest songs of all time including the catalogues of Neil Young, Justin Timberlake, Leonard Cohen, Lindsey Buckingham and Christine McVie of Fleetwood Mac, Shakira, Mark Ronson, Timbaland, Steve Winwood, Chrissie Hynde and many others.
Alongside his work as CEO of Hipgnosis, Merck is Nile Rodgers' manager.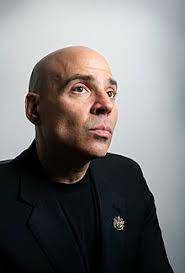 Nile Rodgers is truly exceptional. He's a multiple GRAMMY-winning composer, producer, arranger and guitarist who's been inducted into both the Rock & Roll Hall of Fame and the Songwriters Hall of Fame. As the co-founder of CHIC Rodgers pioneered a musical language that generated chart-topping hits like "Le Freak," (the biggest selling single in the history of Atlantic Records) and sparked the advent of hip-hop with "Good Times".
Nile transcends all styles of music and has made amongst the most important and successful albums in the careers of Diana Ross, David Bowie, Madonna, Duran Duran and Daft Punk amongst a legacy that is responsible for over 500 million record sales. His unforgettable live performances with CHIC cover his entire discography and have been included in "festival best performances" at both Glastonbury and Coachella resulting in a BBC Music Awards nomination for "Best Live Performance", and the LA Times stating, "Nile Rodgers influence stretches all over Coachella, beaming the sound of a better future".
Nile's work is particularly relevant to academia as, alongside his work in the music industry, he is an educator. He gives keynotes all over the world, and frequently publishes educational videos online and is a regular contributor to BBC documentaries, the latest being a three-part series titled: 'Nile Rodgers: How to Make It in the Music Business.' Nile has also collaborated with Solent University Honorary Doctor of Music: Craig David.
Nile is currently Chief Creative Advisor at Abbey Road Studios in London, which establishes a further connection with The Music Department at Solent, who annually give students a chance to record at Abbey Road.
In addition to his work in the music industry, Nile is Chairman of the We Are Family Foundation "a non-profit organization that's dedicated to the vision of a global family by creating and supporting programs that promote cultural diversity while nurturing and mentoring the vision, talents, and ideas of young people who are positively changing the world."
Commenting on the award, Merck says, "Nile and I work closely every day on all aspects of his career and Hipgnosis so it's very special and meaningful to both of us to be honoured together by Solent University."
Nile goes on to comment, "As Merck says it's special to both of us to be honoured together in this way by Solent University. I'm very proud of my musical education and the options it gives me when I'm creating on a daily basis - whether I'm songwriting, scoring, arranging, producing or performing, the work that I put into my education has never let me down. I hope that Merck and I can give the benefit of our experience to the students at Solent."