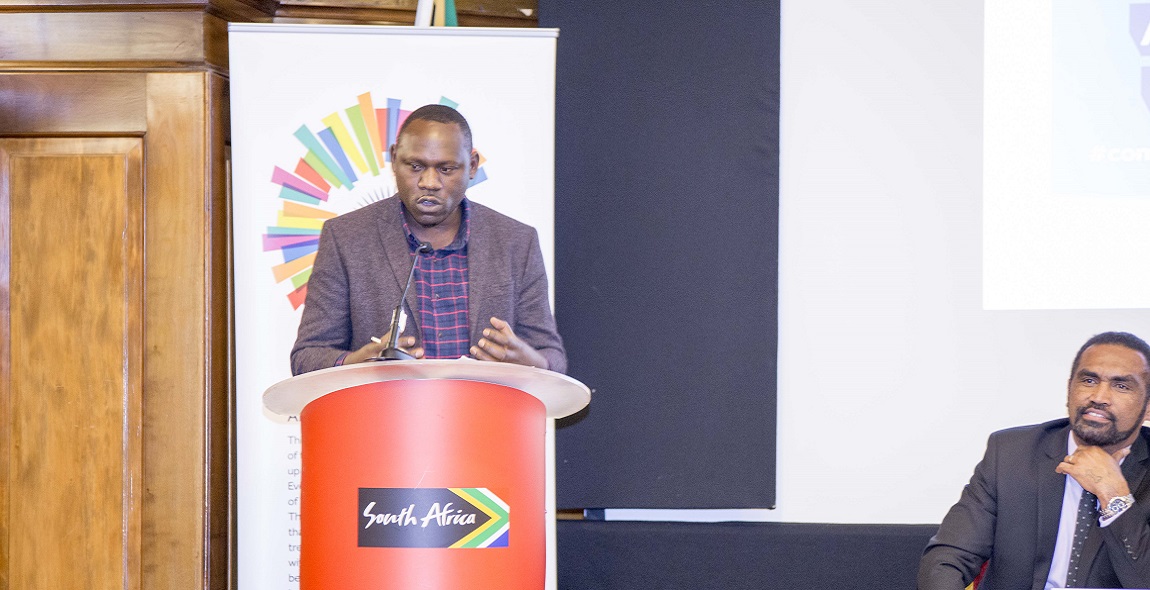 Oscar's opinion on the health of the Commonwealth
Dr Oscar Mwaanga speaks at the 2016 Commonwealth debate.
22nd April 2014
Recognised as an international expert on sport for development and peace, Dr Oscar Mwaanga was invited to speak at the 2016 Commonwealth debate on sport and sustainable development earlier this month.
Commonwealth Secretary-General, Rt Hon Patricia Scotland QC, opened the event on 6 April at the South Africa High Commission in London, describing how the Commonwealth Secretariat works with its 53 member countries to develop policies and frameworks that link sport to outcomes in areas such as health, education, gender equality and social cohesion.
Speaking ahead of the discussion, Oliver Dudfield, Head of Sport for Development and Peace at the Commonwealth Secretariat, said: "Reflecting on how Commonwealth countries can maximise sport's contribution to development and peace-building has great salience as countries seek to implement the Sustainable Development Goals. Sport can drive an agenda that promotes inclusivity and fairness for all."
Experts at the event discussed whether governments should focus investment on sport for health, to maximise the contribution that sport can make to sustainable development.
Oscar, who currently leads on the MA in Sports Development at Solent, was invited to speak at the conference because of his innovative work in sport development and his current work in EduMove – which promotes academic attainment and health through physical activity.
"My opinion was that instead of focusing on how sport/physical activity can deliver on all of the United Nations (UN) sustainable development goals, we need to start where the evidence is strongest, said Oscar. " Governments need to focus on physical activity's positive impact on health, particularly in addressing non communicable diseases such as diabetes type 11 and some forms of cancer."