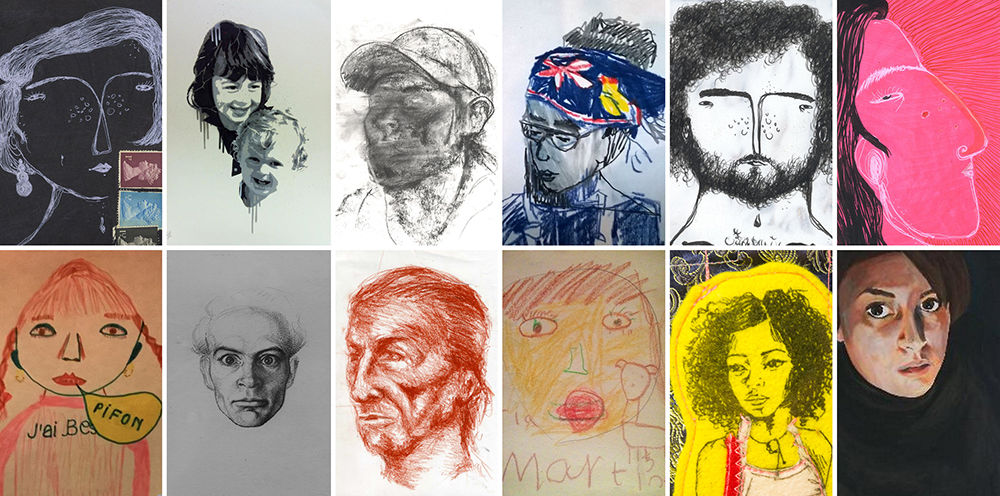 People's Portrait Project
Show your face!
15th December 2016
Solent Showcase gallery is looking for thousands of faces to cover its walls, as part of a large scale art installation in the heart of the city.
The Small Faces exhibition gives everyone the opportunity to have their work exhibited in the gallery, and become part of the fabric of Southampton's cultural quarter.
"It's a collective act of creativity. Anyone can submit a portrait and all entries will be included," says the Solent Showcase's Curator Kate Maple.
The gallery – which is part of Southampton Solent University, - already has schools, colleges, hospitals and local groups signed up to take part, but wants as many people as possible to get involved.
"We are already working with 12 schools, City College and community groups but we need more. It will take at least 5000 portraits to cover the 90 square feet of gallery surface," says Kate.
The post card sized portraits (6" x 4") can be in any medium - from pen and ink to collages, crayons to oils. "We are working with some children who are painting or creating collages from photocopied photos of themselves," says Kate, "And it doesn't have to be of yourself," she continues, "A refugee group are creating images of the people they have left behind."
For any groups of ten or more, the gallery can provide artists to work with and support those wanting to produce a portrait. A free activity pack can also be sent for inspiration. For more information email showcase@solent.ac.uk
All entries have to be with the gallery by 14 February 2017. You can either drop them into the gallery or post them to: Small Faces Exhibition, Solent Showcase Gallery, East Park Terrace, Southampton S014 0YN.
For terms and conditions and a submission form go to https://www.solent.ac.uk/showcase/whats-on
"We want more people to be a part of what we do at the gallery and in the city's Cultural Quarter," says Kate. "Art is for everyone and this is an opportunity to show us what you are made of and be part of the bigger picture!