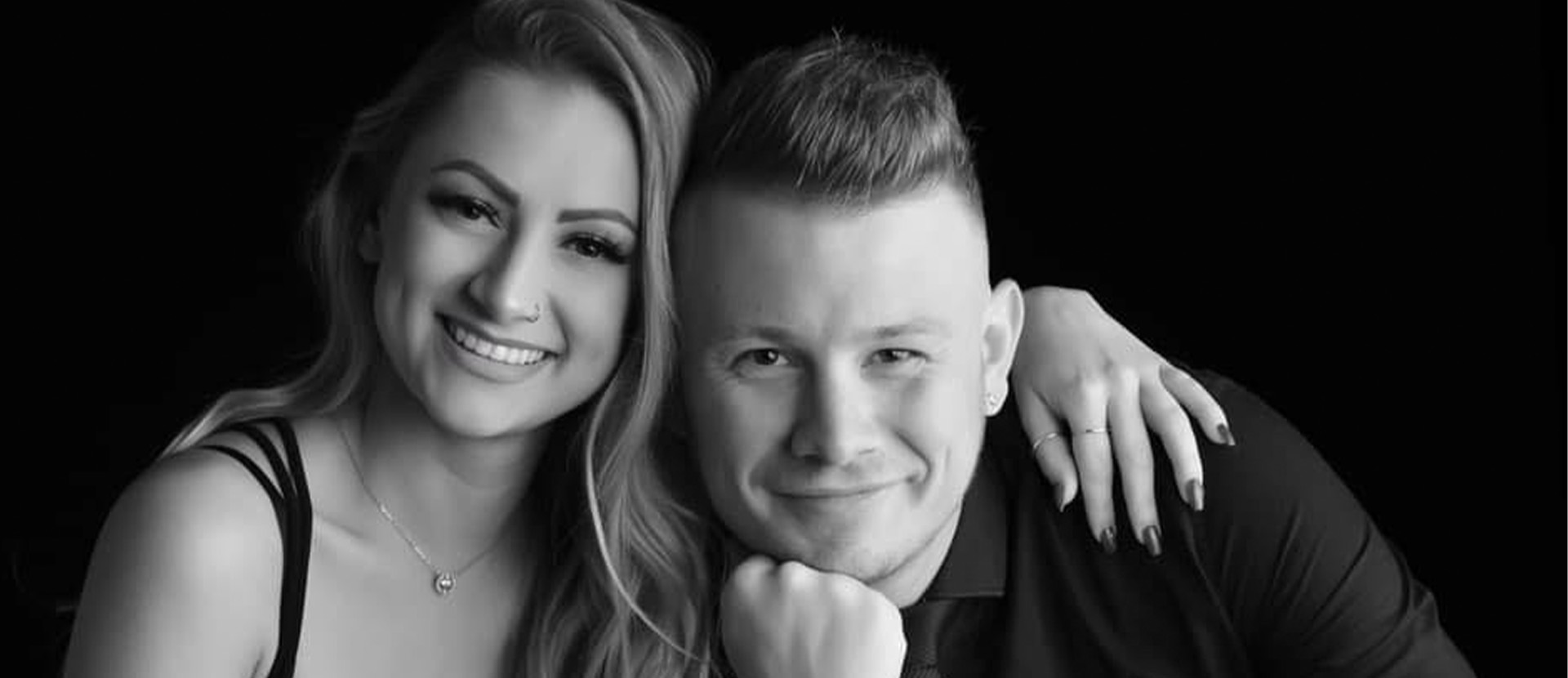 Performing our way through lockdown
BA (Hons) Performance alumnus Freya Taylor and her brother Ben spend the majority of their year as singers on Princess Cruise liners, but since lockdown began they've been finding innovative ways to continue to perform from home, and even raise money for Age UK whilst doing so.
11th May 2020
Hi both, tell us a bit about what you've been up to during lockdown?
As a pair of entertainers isolating in the same household, we thought it crazy not to find a way of continuing to perform through the lockdown. Ben came up with the idea early on of streaming a live gig through Facebook and we decided it would be the perfect way of raising money.
We created a Facebook page called 'Taylor Made Official' advertising ourselves as a brother and sister duo and then released a video of ourselves singing (with Ben on guitar), 'Shallow' from A Star Is Born, to promote ourselves and build up a little following before announcing our live gig. We set up a GoFundMe page and decided that we would donate half of the money to Age UK to help the elderly in such a frightening and lonely time. We explained that we would spend the other half on musical equipment in order to provide a better gig experience and to hopefully help us with gigging post lockdown.
How has it been going?
Our first gig was a great success, with over 3.3K views and raising more money than we aimed for. It was a no-brainier to continue gigging every Saturday. We pick a theme for each week, choose 10 songs and rehearse every day of the week.
Our gigs also involve a considerable amount of banter and we even have our parents feature in each gig with a little funny cameo role. It has been a great focus for us to keep busy, practice our skill, promote ourselves and most importantly, entertain. We've raised almost £1,000 and intend on continuing to perform and raise money for the remainder of the lockdown.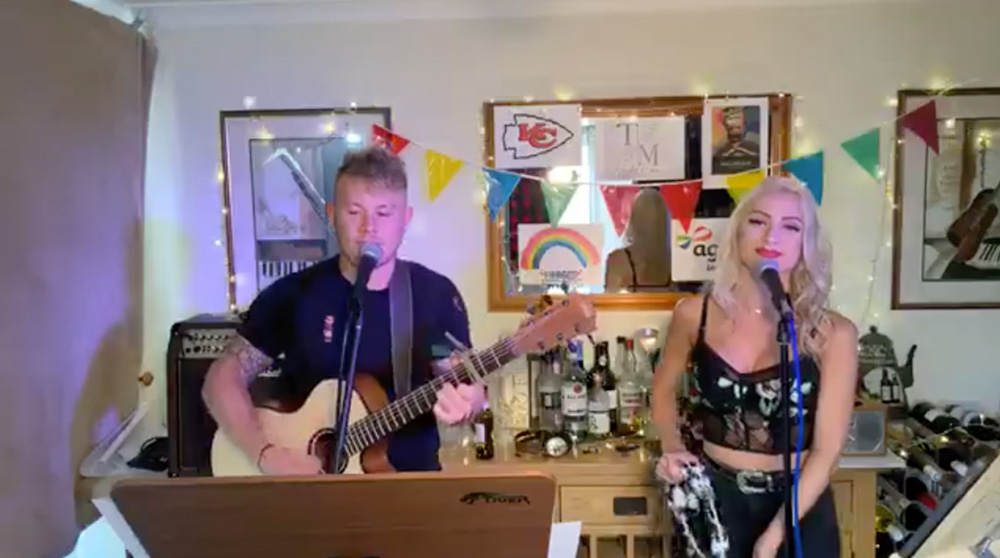 What feedback have you received?
We have received a large number of lovely messages from family, friends and the occasional fan, telling us how much they enjoy and look forward to our gigs each week. We have regular song requests and have also been asked for special birthday videos. We have generally had a lot of support and are trying to keep our activity on the page regular to keep building interest.
How are you both coping with the lockdown?
We are lucky in that we have a very close family. The two of us and our parents get on well and are very sociable with each other so we try to make the best of a bad situation. My (Freya's) boyfriend has also been isolating with us and he has helped us with the social media side of things. Unfortunately Ben's Fiancé (a production singer who he met on a contract with Princess Cruises) lives in Kansas so they have had to isolate separately before she can move to England.
Our gigs have been our main distraction and each week we try to add a new element or experiment. For example our first gig only included our voices, a tambourine and a guitar. We have now added bit by bit the use of an egg shaker, stomp box, Cajon (drum box), ukulele and loop station in order to challenge ourselves and keep things fresh for our viewers. I have also taken up knitting, baking, collecting prescriptions for friends and have become the household hairdresser. Ben has been training daily and gardening for a vulnerable lady on her own.
Tell us a bit more about your roles before lockdown began:
Ben and I were both singers for Princess Cruises before lockdown started. Ben had done seven contracts with them and I joined for the last two. Before that we had both done separate contracts singing in hotel nightclubs in the Middle East. On the ships we were the two singers of the party band. Every ship has one party band alongside other musicians such as a duo, pianist, orchestra and solo artists. For our job, the meaning is in the title - we are employed to perform at the parties. We play at different venues around the ship for different events and perform a huge variety of music from rock to reggae.
We would often have themed nights such as Country, 50s/60s and The Beatles tribute nights. As a band we have to be very versatile to play so many different styles. We play every night of the week with a very occasional night off and are usually the last musicians to finish, so it can be hard work but fun and rewarding. We also have other duties such as passenger drills, crew drills, crew rounds and IPM (In Port Manning). Passenger safety is our first and foremost priority. Aside from that, we are essentially employed to give passengers a good time, get them up dancing and represent the company. The biggest perk for us is of course having the opportunity to travel the world, do what we love and make a living out of it. 
Where can people watch your gigs?
For anyone wanting to watch our live gigs, videos or see what we're about, they can find our page on Facebook as mentioned previously @TaylorMadeOfficialPage.