Prestigious success for film and TV graduates
Final year film students have had a string of successes guided by senior lecturer, Stephen Desmond.
23rd July 2020
TV, film, media production and technology
In their final year of study, students produce a Final Major Project, a culmination of all the knowledge and skills they have built up throughout their studies which can also be used to take their next important steps into future careers.
Solent University students studying film and television courses have achieved recognition at international film festivals and well known publications, as well as specialising their craft into further study, or gone on to work as industry professionals. Some of the most recent successes, guided by Stephen Desmond, are highlighted below: 
Shortlisted 'Best Student Film' at International Film Festivals
In 2019, the film Oathbreaker achieved official selection at the Birmingham International Film Festival. Created by four BA (Hons) Film students as their Final Major Project, the film explores diversity and prejudice, set against a medieval backdrop. The film also enjoyed widespread success and was selected for film festivals around the world, including Florence Film Awards Monthly Competition 2019, Los Angeles Cinefest 2020 and Top Indie Film Awards 2019. Read the full story here. Watch the trailer here.
Stephen said of this project: "I am very proud of the work done by this production group, who were at all times conscientious, creative and committed. They sought to tell a story that makes a positive difference in the world, and I always respect and encourage that approach."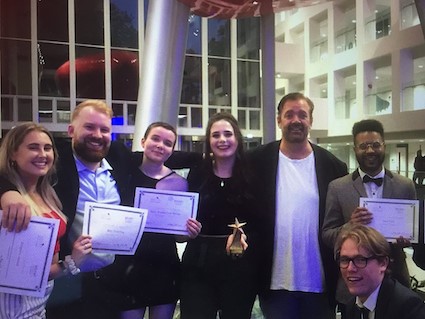 Graduate becomes television professional
ITN assistant producer, Chris Dodd graduated from BA (Hons) Media, Culture and Production and carved a career making television programmes. He credits his success from a positive learning experience in Steve Desmond's film making classes, which help him cement his desire to use media skills to try and change the world. Read the full story here. 
Postgraduate students gain recognition
In March 2020, Paul Maple, studying MA Film Production, won the Science Communication Award at the 13th Athens International Film Festival with a film on climate change called The Race is On. Read the full story here.
That same year, the work of MA student Emma Calder was profiled in The Guardian in a fashion feature which utilised a range of photography from Emma's MA Final Major Project film made under Stephen's supervision. Read The Guardian article here.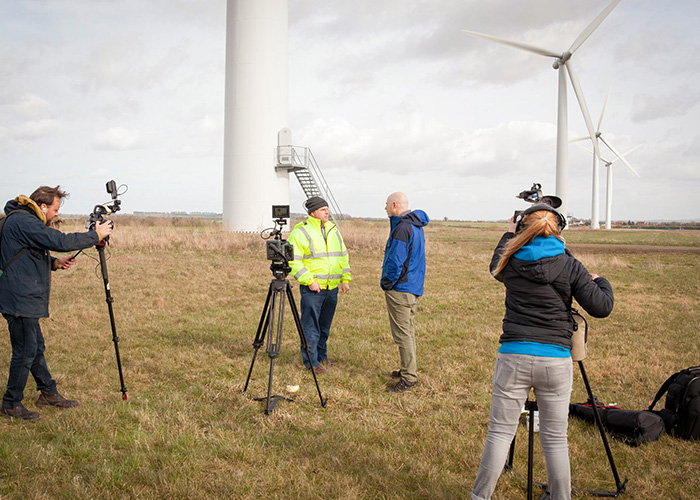 For senior lecturer, Stephen Desmond, it is important to help students make a positive difference in the world. "My role as a teacher is to provide boundless encouragement. Confidence is key to film making success. You really have to help each student believe in themselves and their ability to create a great final major film or screenplay. I have had so many successes over the years because I give credit to my students, and seek to enable their own creativity and talent, and really encourage each and every student to aim for competitions, awards, festivals and industry distribution."
Additional successes achieved by Stephen's FMP students include: