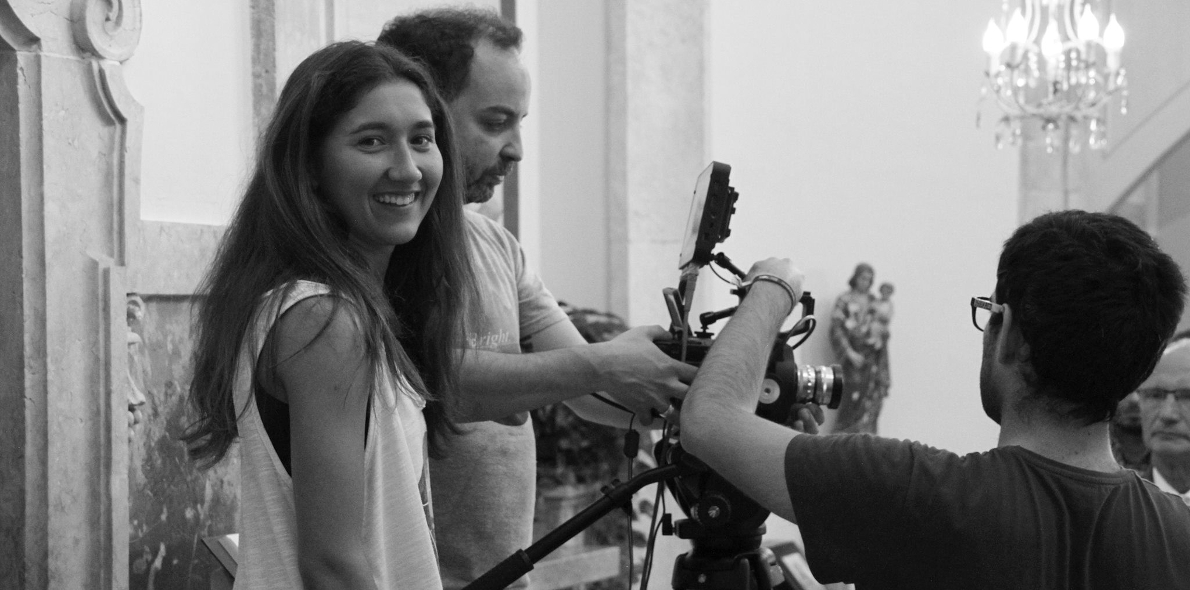 Graduate wins advertising award
Carlota Caldeira, who graduated from BA (Hons) Film in 2014, has won a major award for directing a commercial celebrating fifty years of Johnson & Johnson in Portugal.
27th November 2015
TV, film, media production and technology
Carlota, originally from the coastal town of Cascais in Portugal, was studying multimedia art at the Faculty of Fine Arts in Lisbon before joining Solent for her final year as part of the Erasmus programme – a programme which allows international students, who are enrolled at a university outside the UK, to study at Solent for a semester or an academic year.
Since graduating Carlota has worked for a production company called Show Off based in Lisbon. The Johnson & Johnson commercial, which ran on national television, recently won two medals at the Prémios Lusos in Portugal.
The Lusos Awards are the most prestigious awards for television excellence in Portugal. They are awarded by The Festival of Lusophone Creativity – the only international festival dedicated to honouring advertising and communication works and agencies exclusively from Portuguese speaking countries.
Carlota's short commercial film was praised at the ceremony for its artistic flair. It received a silver award in the 'Web Film' category and a bronze in the 'TV Film' category.
Stephen Desmond, Senior Lecturer in Film and TV Production at Southampton Solent University said: "Carlota was a truly excellent and gifted student during her time at Solent University. I was always impressed by her immense creativity, excellent production skills, her intelligence, imagination and her ability to get along with everybody. She will be a tremendous asset to any organization for which she works and to which she devotes her considerable energies to."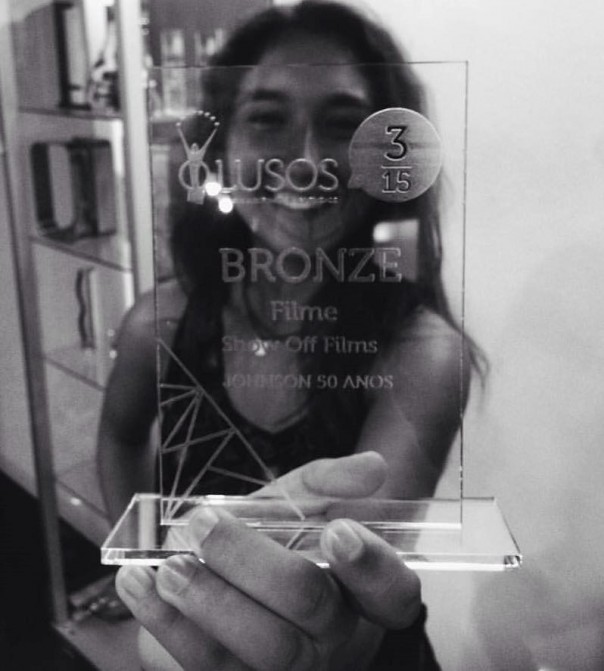 We speak to Carlota to find out how it felt to win the awards, and how her experience at Solent helped her get to where she is today.
I was delighted to receive this recognition and it was a big surprise for me to have my first ever commercial win this prize. I was very honoured by it. Especially for the amazing opportunity Show Off, Human and Johnson & Johnson Portugal entrusted upon me. I was very lucky to have a great team of people supporting me through it.
My year at Solent gave me a better understanding of filmmaking practices. I learnt a variety of different subjects, from drama and documentary production with Stephen Desmond to shooting live music at Glastonbury. Getting your hands on the cameras, lighting and sound equipment, and having the chance to try out all job positions within a film crew is the best way of finding out where your skills truly lie.
The hands-on approach at Southampton Solent University is really the best way of learning and of course, getting out there and actually shooting some films is very important too! We had the best of both worlds. Our production lecturers like Steve Desmond were a great help to us. At the same time, our theory lecturers like Jackie Furby gave us the important context, background and history behind filmmaking.