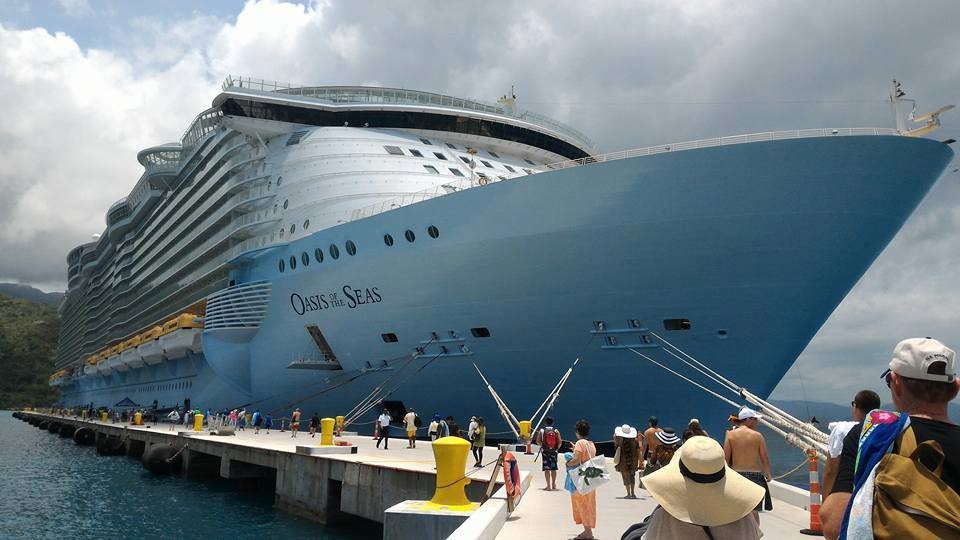 Film graduate sails the seas as a broadcast technician on Royal Caribbean Cruises
Life on the ocean for Craig
3rd March 2017
TV, film, media production and technology
Three years ago, Craig Holden was hired straight out the BA (Hons) Film degree at Solent University into a position as Broadcast Technician with Royal Caribbean Cruises.
Craig is now working with high-end film equipment and postproduction facilities, sailing the world and enjoying unmatchable perks.
We caught up with Craig to hear more about his life on the ocean waves and the job he loves…
Craig, tell us about your job for Royal Caribbean Cruises?
Over the past two years I have worked as a full-time Broadcast Technician for Royal Caribbean Cruises. I work on a range of film projects to advertise shows, company products, new ship builds, shore excursion tours and guest activities. Controlling and working on each and every stage of the production process, from writing and shooting to editing. My team and I also provide video and audio support to Broadway & West End shows, which tour on our Ocean Liners, such as Cats, Mamma Mia and We Will Rock You.
What drew you to this job and what are the advantages of working on the ships?
I wanted my first full time job to be something that was relevant to my studies and used the skills and abilities that I had learned whilst studying at Solent. Ultimately, I was lucky to find a position which allowed me to work with top-end film and postproduction facilities, use and develop my skills, and which paid me to travel in luxury whilst introducing me to amazing people from all over the world! Working for Royal has shown me how much the world has to offer. 
How did your degree prepare you for the working world?
Studying at Solent really provided me with the perfect balance of theory and practice. I had a lot of great lecturers and was taught how to use a large range of new and advanced film and television equipment and editing software. During my final year, I even got to direct and edit our final major project which was a documentary named 'Welcome to Holland' - this charted the various stories of people dealing with disabilities in Hampshire and was commissioned by a client. The process was long and hard but with persistence and strong guidance from our lecturer Stephen Desmond, who provided constant good advice and wisdom, we managed to achieve a high grade for our project and our client organisations were delighted with the final film. Stephen helped us edit our project and the hardcore technical skills he gave us at that time I continue to use every day in my job for Royal Caribbean.
Did you do any extra work experience whilst at Solent?
Alongside my degree, I worked regularly for both Solent Creatives and Solent Productions (an opportunity afforded to all Southampton Solent film students), this allowed me to work on a variety of corporate projects and to camera operate at festivals and events. My Degree provided the foundation to work in film and television. The experiences during my final major project and my time with Solent Creatives and Solent Productions helped to develop my craft. All three ultimately contributed to making me more than qualified to work for Royal Caribbean.
What's next?
I am currently being trained to take over as a manager and become a Head Broadcast Technician, and I should be promoted within the coming months. Currently I am on my 5th contract with Royal and have visited Asia, Europe and North America over the past two years. With my next ship, I will be visiting both Australia and New Zealand!
Stephen Desmond, Senior Lecturer in Film & Television Production at Southampton Solent University said: "I am delighted by Craig's success. I was very impressed by his abilities, dedication and professionalism when I supervised his Final Major Project 'Welcome to Holland' - a film which has done so much good for the client organisations that commissioned the project through Solent Creatives."
Find out more about the film course at Solent here.