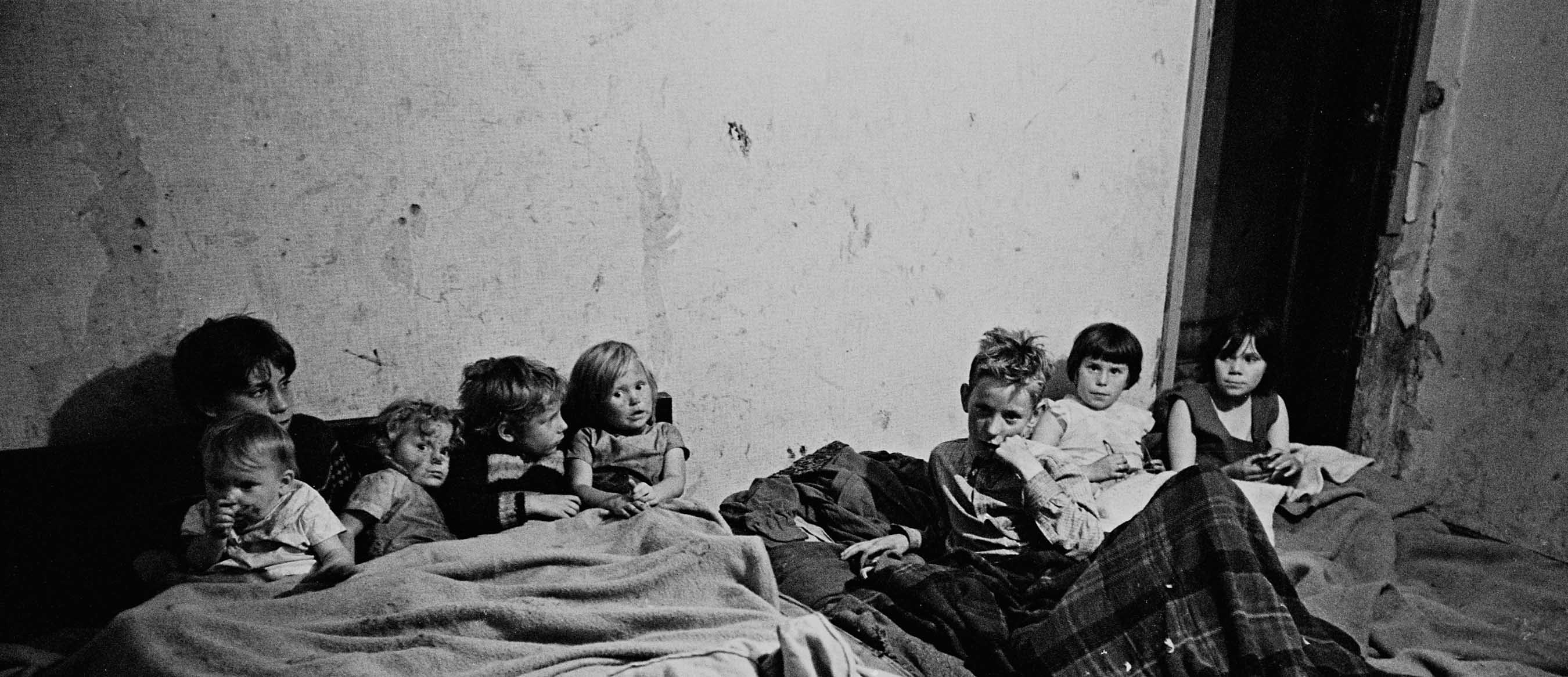 Making it big in the TV industry: alumni spotlight
Solent alumnus keeps it real with production skills
10th February 2017
TV, film, media production and technology
Solent alumnus Chris Dodd spent time hustling after he finished his BA (Hons) Media Culture and Production course back in 2010, and it definitely paid off.  Since graduating, he's been working in TV production, focusing on factual entertainment genres.
Chris's credits include: Bad Santa's, Child Genius, Body Shockers, The Great Butterfly, Migration and most recently, Channel 5's acclaimed documentary, Slum Britain.
We caught up with Chris to find out more about his remarkable journey since graduating and how attending Solent has helped him step up the career ladder and pursue his dream job...
Chris, congratulations on your most recent documentary, Slum Britain!
It was so exciting to work on. In 1968, the housing charity Shelter, documented the plight of some of Britain's poorest families with a series of images captured by photographer Nick Hedges. In its 50th year, Shelter wanted to revisit those people to tell the story of their lives.
Tracking down the people from the 1960s photographs and meeting their modern-day counterparts – the film delivers a compelling and emotional insight into the impact of our housing crisis on families and individuals over the past half century.
What is it about filming documentaries that you enjoy?
It's impossible not to be touched by anyone who invites you into their lives and who's open to share with you emotionally things that they wouldn't normally share with anyone. Working in documentaries is all about helping people tell their story, and I love being able to do that.
What did you most enjoy about your time at Solent?
All my teachers were supportive. Stephen Desmond, who taught me documentary production, was an incredible teacher from the start. When you're in the process of learning a set of skills, the practical lessons and advice are invaluable.
How has your course helped you in your working life?
When I applied to Solent they were ahead of other universities in terms of their connection with industry and had a real focus on providing skills for jobs, this was apparent throughout the course I completed.
The course I completed, BA (Hons) Media Culture and Production, was a great option for me as it balanced interesting social science theory with hands-on practical skills. The awareness I learned on the theory modules really cemented in me the desire to use media skills to try and change the world – and while that's still probably a bit ambitious, it's a great basis for making documentaries.
Stephen Desmond, Senior Lecturer in Film & Television at Southampton Solent University, remembers Chris Dodd very well and describes him as a very enthusiastic and talented individual: "He cared about ideas, social issues and society. He wanted to tell stories about people and places that had been forgotten by the media.
"He was burning to know more, discuss more and analyse more. Chris came back to see me every week in office hours for over a year after he graduated. Although he was always technically strong on camera, lights, sound and editing, he was most excited by researching the stories and uncovering the information, which is why I knew he would succeed as a filmmaker."
Chris is the Assistant Producer of the acclaimed documentary Slum Britain, which recently aired on Channel 5. It contrasts the lives of people who lived in the slums of the 1960s with those living through the housing crisis of today. You can view the film here: https://www.my5.tv/slum-britain-50-years-on/season-1
We look forward to seeing what's next for our talented alumnus.
Find out more about our media production courses here.