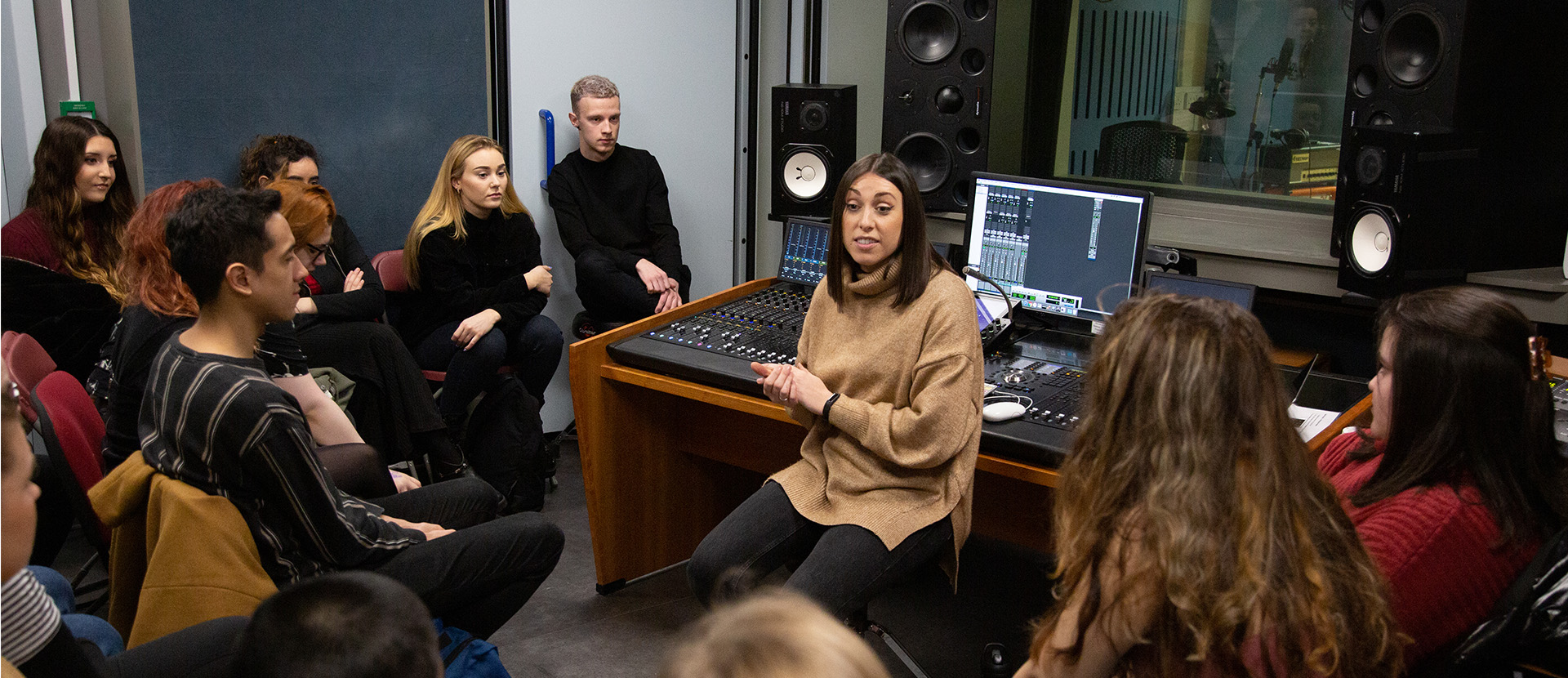 Professional vocalist Katie Holmes-Smith visits Solent
Popular music performance students were thrilled to recently have a visit from professional vocalist and vocal coach Katie Holmes-Smith. Katie has worked with the likes of Adele, Christina Aguilera, Olly Murs, Kylie Minogue and Professor Green.
12th March 2020
During her visit Katie shared how she got started in the music industry, explaining "I started working in singing in a professional capacity when I was about 16, I worked with some local producers, in some cover bands - just circulating the local area with as many musicians and singers as I could."
Katie spent many of her teen years in Southampton, and then began working with local producer Mark Hill (one half of Artful Dodger) after she visited his local studio with a demo tape. Her first big break then came by working as a backing vocalist for Lily Allen. 
See the full interview with Katie below: