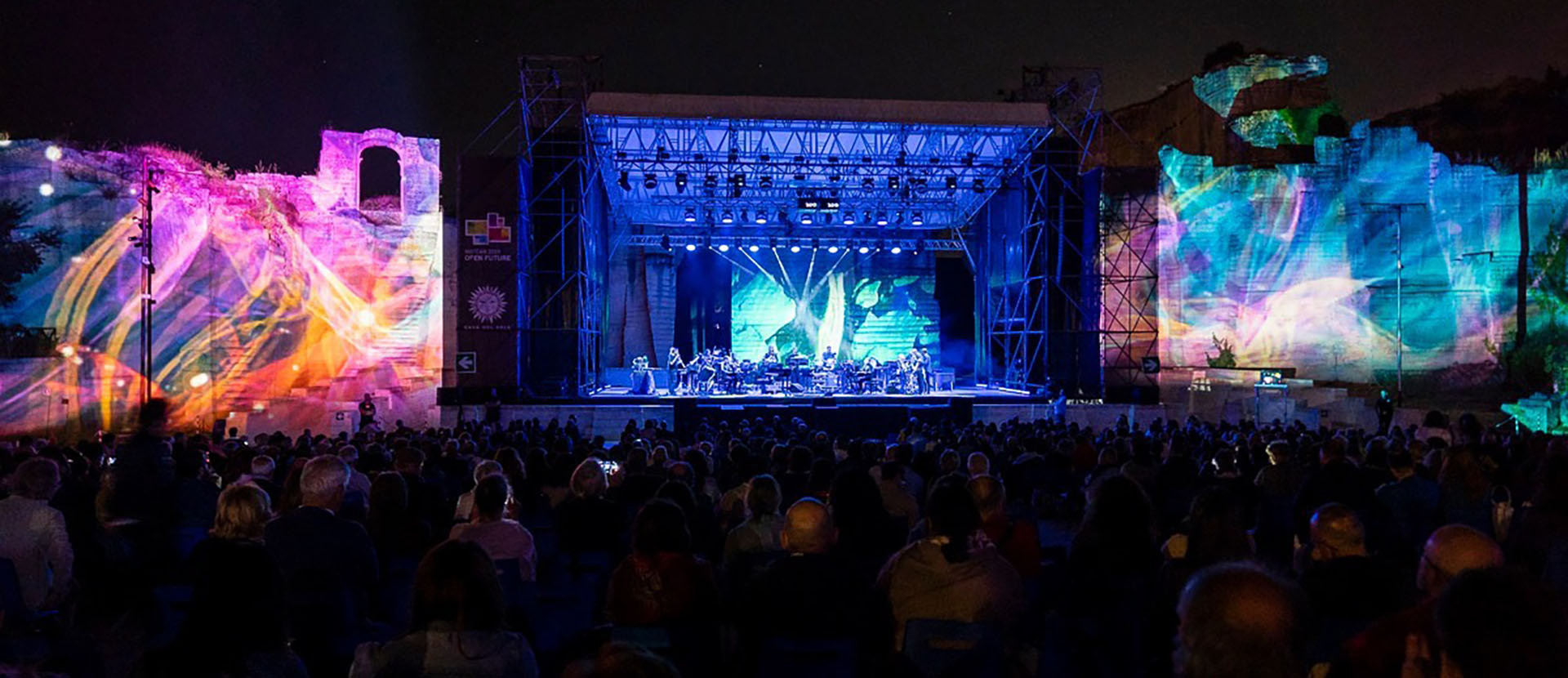 Professor plays with BBC Symphony Orchestra
As a celebrated professional musician alongside his academic career, Professor Pete Wilson has regularly played in a variety of musical settings for over 30 years.
2nd October 2019
During the summer period, Pete had a packed schedule which he tells us led to a "summer of gigs all over the world" ending with playing bass guitar with the BBC Symphony Orchestra at the Proms held in the Royal Albert Hall. We caught up with him to find out more:
Hi Pete, tell us more about your summer
In July I went to Shanghai with the Colin Currie Group to play Steve Reich's Pulse; then in August to Matera in Italy to play Brian Eno's Apollo with Icebreaker in a huge converted quarry; then the same programme at Brighton Dome, Barbican, Dublin National Concert Hall.
In September I performed with the BBC Symphony Orchestra, playing a newly-written commission from composer Louis Andriessen in Berlin Philharmonic Hall and at The Proms 67 (Royal Albert Hall).
How did you find the countries you visited?
Shanghai is a fantastically exciting city and I wish I'd had more time to explore, but touring doesn't give you quite enough free time to really dig in. 
Matera in southern Italy used to be a very poor part of the country until the Italian government invested heavily in the area, and it now has some really interesting concert spaces, including a 2,500-seat ex-quarry for outdoor events> It was very special playing Brian Eno's Apollo under a huge summer moon as projections of the 1969 moon-landings covered the quarry walls. 
Tell us more about the Proms performance
Playing at the BBC Proms is always a treat because the atmosphere is so positive for new and old music alike. Louis Andriessen's latest work is for orchestra and jazz singers, and has a fairly prominent role for the bass guitar - it's nice not to be just a small add-on, sitting at the back, waiting for your five notes.
What's next for you?
In October, I'm playing the Apollo programme again with Icebreaker in Vilnius, Lithuania. The band has visited the city before, and I can't wait to go back.