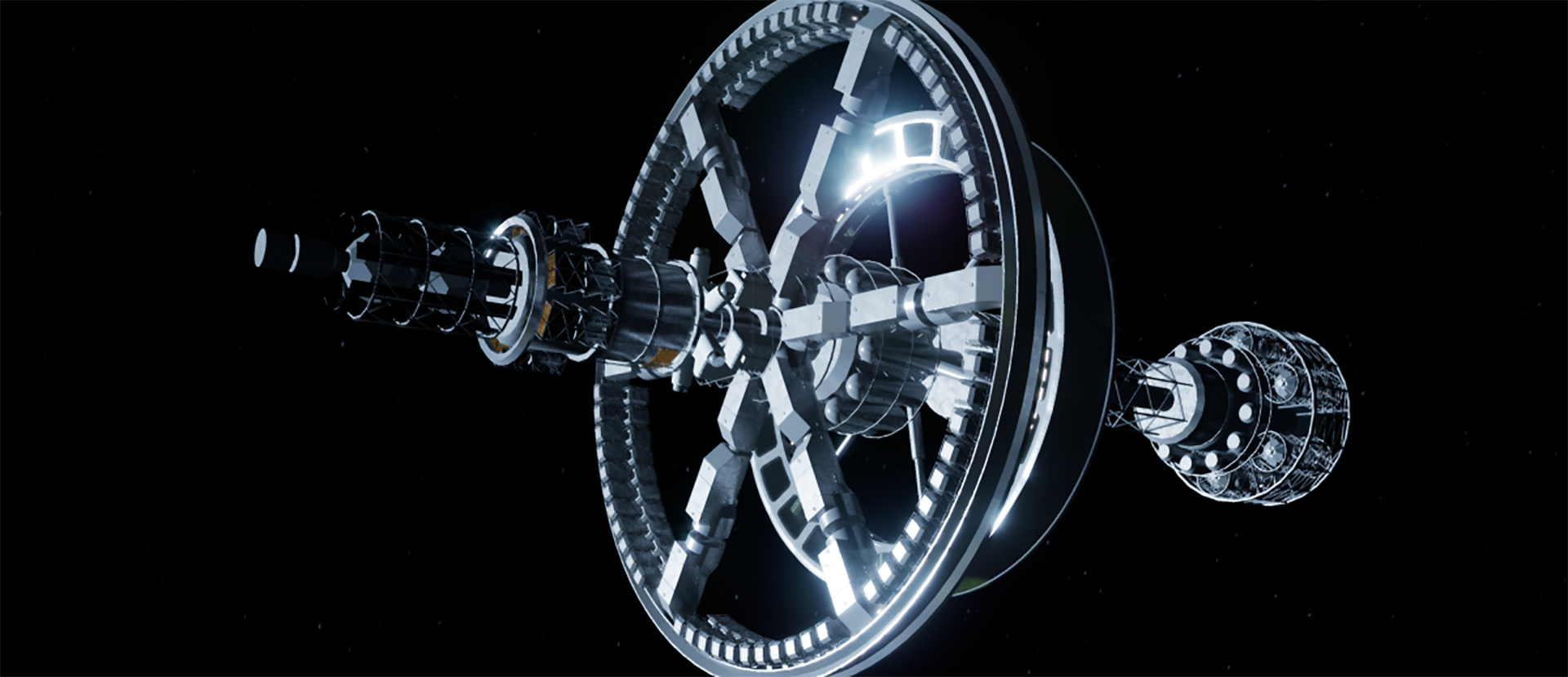 Reskilling for a dream career
Mature student David Henson will graduate with a first in BA (Hons) Computer Games (Art) next month, having decided three years ago to give up his job at a fast food restaurant to follow his passion.
20th June 2018
Computing and games
Computer games
CGI and visual effects
Digital arts
Digital design and web development
Mature student David Henson will graduate with a first in BA (Hons) Computer Games (Art) next month, having decided three years ago to give up his job at a fast food restaurant to follow his passion.
We spoke to David, 38, originally from America, about what he loved about his time at university, and how he juggled his studies with a family life.
How did you come to study the course?
My last job was at a local fast food restaurant, and I thought "I'm a bit too old for this." I'm good at digital art, and it's been a hobby of mine for about thirty years, and it's probably what I'm best at. I wanted to make it my career, but I haven't kept up with trends, I didn't know the latest software, and I didn't have any qualifications. So I figured university would fix all three at once!
You won your class award for best game environment; how did that feel?
As an artist I'm my own worst critic, and I rarely see what other people seem to see with my work, so I was very much taken aback! Especially considering the quality of artists in our cohort, we had some amazing talent in our class and I would never have guessed I'd be the one to win for best environment!
I won an indie licence bundle for Allegorithmic's Substance Designer, Substance Painter, and Bitmap2Material; since this has rapidly become industry standard software, it was a great award to receive.
What are you proudest of from your time at Solent?
My alley restaurant scene is what I'm proudest of. After a particular group assessment was complete, we were free to basically do it again but this time solo, and choose whatever we wanted to work on.
This piece of concept art really inspired me, and I had a lot of fun creating it in 3D. It also seems to be the one that folks enjoy the most! It really has a mood and atmosphere, and character, which is so important in environmental work. You have to create a living, breathing thing, not just a building or a prop. It has to live!
Something else I'm proud of is getting my mark on a really difficult unit. It's something I worked really hard on, stressed over, got yelled at over, but luckily my wife helped me prepare for the presentation. When the time came I nailed it, and when I got my grade I was very proud and happy that I did so well.
How did you find juggling your home and university life?
Tough! It's hard work having a family and going to university – it's not like I could stay in the classroom all day! It can work out though; many times my wife helped me out on assignments – we were quite the team. I joke with her that she earned half my degree, since she's been with me through it all.
What advice would you give students wanting to study your course?
Be prepared to have your feelings hurt! The tutors don't mess around, and if you make something that could be better (which will be 99% of the time), they will tell you about it!
Getting critiqued in the art world is vital; it's how we grow as artists and improve our skills. Harsh feedback may be painful to endure initially, but it's worth it in the end because you get better.
For mature students, don't let the idea of working with a bunch of young people scare you off. I was never made to feel uncomfortable or awkward because of my age. I didn't sign up for any extracurricular activities and never felt pressured to do so, and don't think I missed out on anything.
Basically you can go through the whole course solo if you want; it won't affect your performance or grades, but you can also go the other extreme and be welcomed with open arms. It's really up to you!
What's next for you?
I'm eagerly awaiting an opening at Climax Studios in Portsmouth. Their company looks amazing to work at: the location, the games, the people – everything! It would be my dream job, and I'm just waiting for the opportunity to show them what I've got.