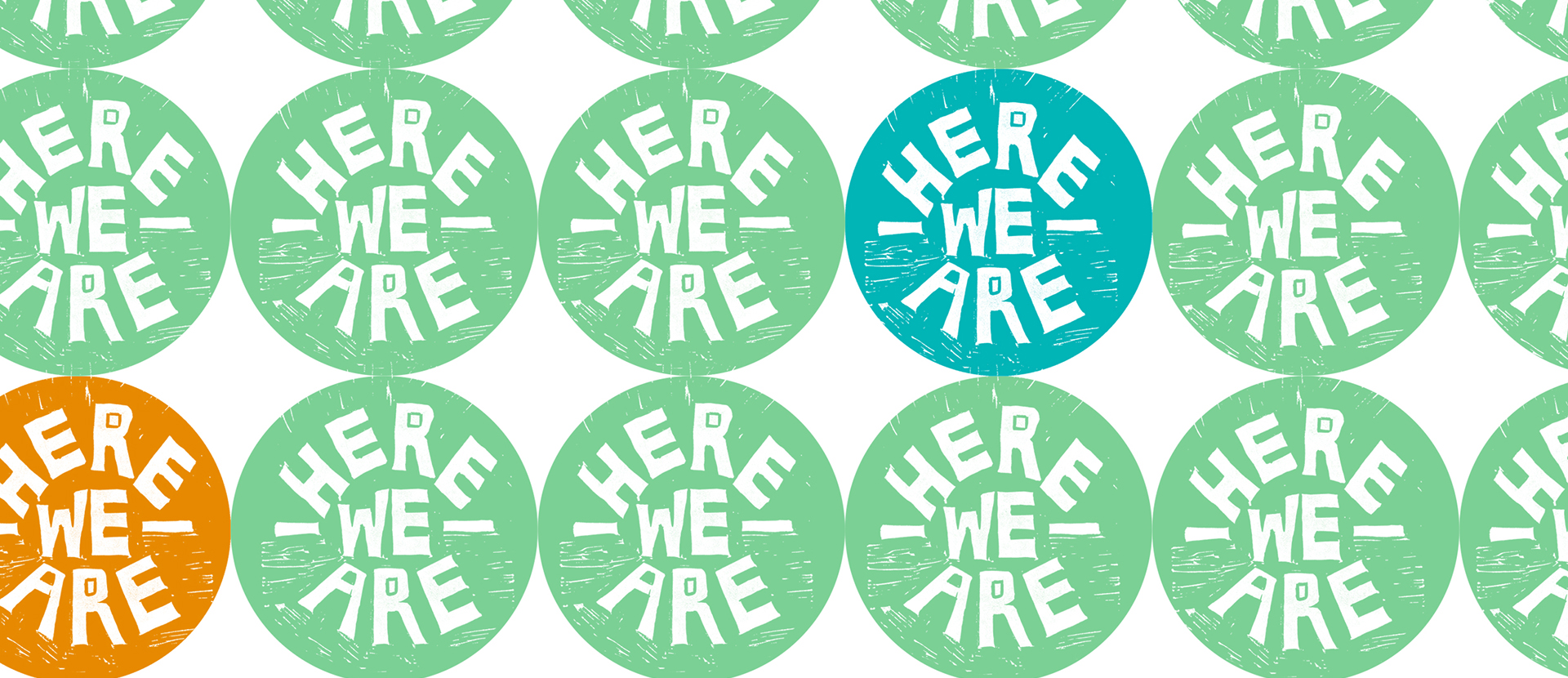 Showcase gallery offers graduates funded awards
Showcase Gallery is thrilled to have recently opened its newest exhibition 'Here We Are', showcasing work from the creative courses across Solent University's School of Art, Design and Fashion.
16th July 2018
Artists' work on display at the exhibition has been selected by those who are responding to today's world and the host of challenges we face, with this showcase focusing on calling people to stand up, speak out, and claim the future that lies ahead of us. 
To support the professional development of students, Showcase has offered a funded award to two graduates from Solent University to create new site specific work for the gallery windows. Kane Applegate (BA (Hons) Fine Art) and Miriam Amankwe (BA (Hons) Illustration) will be developing some eye catching work over the summer to be shown from 22 August – 29 September. We caught up with Miriam and Kane to find out how they felt to be selected.

How does it feel to have your work on display at this exhibition?
Miriam: I feel very honoured to be selected for this. I had no prior knowledge of the Graduate Selection Exhibition so when my tutor informed me that only a few get selected, I was surprised and happy at the same time.
Kane: It's a great opportunity to have my work shown in the gallery and it was a very happy moment when I was told. I've been working with the team at Showcase for three years and I've learnt so much from them. With this new commission I get a chance to make a new piece of work and I get to create it with these amazing people.
Tell us about your final year project.
Kane: My work consists of everyday materials of what people leave behind, picking up objects that people disregard around Southampton. Creating a structure/form that plays with the notion of these physical forces balance, compression and tension.  
Miriam: My final major project focuses on the modern day black woman and mostly the challenges and struggles she faces because of who she is. The idea for this project was inspired by my own experiences.


What advice would you give to others wanting to follow in your footsteps?
Miriam: I feel that we listen to everyone's critiques and ideas about our work or dreams/goals we may have but ultimately, the one who decides what to do is YOU. Whether it's a new project you're thinking of doing or starting a completely new field to what you've been doing, the power in that choice belongs to you and only you. No one is entitled to make that choice for you.  Where opportunities arise - go for it! The worst that could happen is that it doesn't pan out as you imagined it would. Time quickly and sneakily passes us by each day - what will you utilise time for?
Kane: Take every opportunity with both hands, keep an open mind and be positive, and just meet and get involved with amazing people.

Kate Maple, Curator of the Showcase Gallery, told us, "This is a really strong year, both in style, concept and aesthetics, but also I'm impressed with how socially engaged Solent students are. The new generation are graduating into an uncertain world, and they are making sure they have a voice."
Keep an eye on our social media to see how Miriam and Kane's work is progressing.