Solent academics awarded National Teaching Fellowships
Pro-Vice Chancellor (Students and Teaching), Nona McDuff and Dr Carole Davis, Head of Academic Development at Warsash Maritime School have joined a distinguished cohort of academics, having been made National Teaching Fellows
5th August 2021
Solent University's Pro-Vice Chancellor (Students and Teaching), Nona McDuff and Dr Carole Davis, Head of Academic Development at Warsash Maritime School have joined a distinguished cohort of academics recognised for teaching excellence, having today (5 August 2021) been made National Teaching Fellows.
The National Teaching Fellowship Scheme (NTFS) celebrates and recognises individuals who have made an outstanding impact on student outcomes and the teaching profession in higher education.
Alison Johns, Chief Executive of Advance HE, says, "I am delighted to congratulate the 2021 NTFS awardees on their achievements. This year marks the 1000th National Teaching Fellowship award.
"Over the years, each and every NTF has made an impact on the sector – both on the students they teach and on their fellow teaching staff who look to them for inspiration and guidance."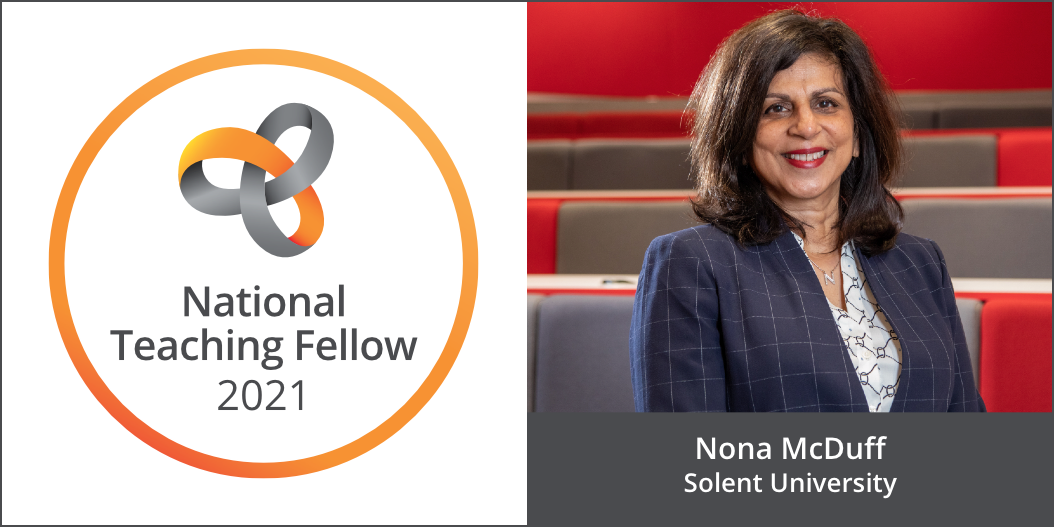 Nona McDuff, Pro-Vice Chancellor (Students and Teaching)
Nona McDuff was awarded an OBE for her services to Higher Education (HE) and is a Principal Fellow of the Higher Education Academy. Throughout her career, she has fostered debate on race, racism and the academy, shining a light on the Black, Asian and Minority Ethnic (BAME) awarding gap and the need for a whole institution approach to improving social mobility.
Nona says, "I am delighted that my longstanding work on inclusion, and particularly race equity in and beyond the curriculum has been recognised in this way.  I am grateful to the Vice-Chancellor and Senior Deputy Vice Chancellor who have actively encouraged me to apply for this award and I am proud to work for a University which places great value on inclusive practice and which sees fair outcomes as a hallmark of quality."
She is passionate about widening access and is dedicated to ensuring inclusion in higher education is recognised as an essential measure of quality in teaching and professional services.
Nona is currently a member of the Advance HE Peer Review Quality Committee and of the Universities UK Racial Harassment Advisory Group. She has been a panel member of the Teaching Excellence Framework and a member of the ministerial Social Mobility Advisory Group which has prioritised the challenges and barriers students face in Higher Education.
As the chair of the Higher Education Race Action Group (HERAG) with over 400 members, Nona was invited to address the All Party Parliamentary Group on Higher Education on diversity in academia where she challenged the ministers to take active steps to promote social justice through education.
Her work on the BME attainment gap and the Inclusive Curriculum Framework gained sector recognition, was awarded the Guardian Teaching Excellence prize (2017) and has been disseminated across five other institutions as part of the Office for Students' catalyst programme on student success.
Nona's research interests include inclusive curricula and differential attainment and she is regularly invited to speak on disability and widening participation nationally and internationally.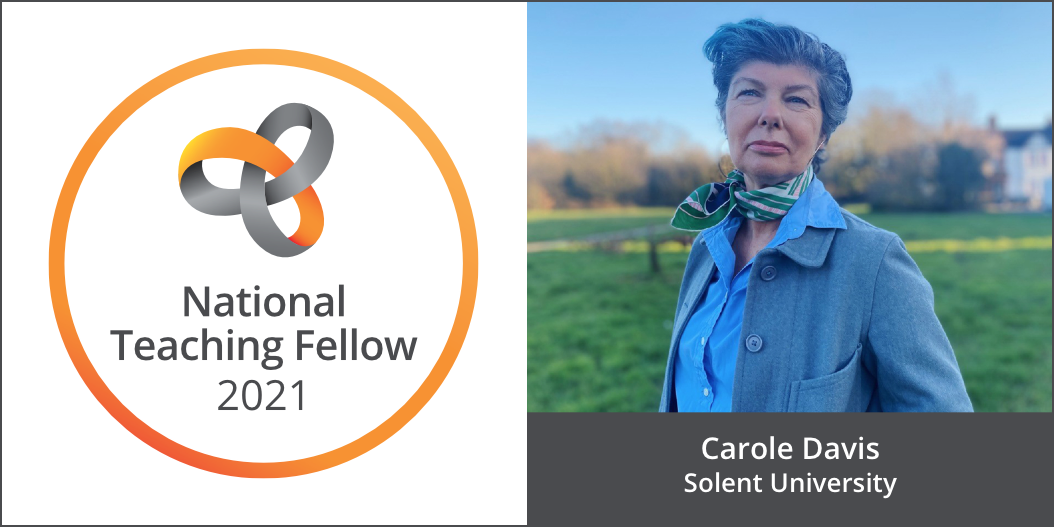 Dr Carole Davis, Head of Academic Development at Warsash Maritime School, Solent University
Dr Carole Davis originally trained as a nurse, specialising in cancer and palliative care, becoming a nursing lecturer and then embarking on a career as an academic development. Her key interests are in vocational pedagogies and applied learning with specific expertise in maritime education and training.
The collegial attitude and her desire to learn from others is an enduring feature of her professional life. Intrinsic to her work is the importance of connecting, collaborating, and networking with others; recognizing how her professional learning and performance is continually enhanced by this. These values are embodied in her record of transformational change to improve teaching and learning in hard to reach places such as academic development and maritime education.
Since moving into HE in 1995, she has held a number of influential leadership roles which include Programme Leader Postgraduate Certificate in Higher Education Learning and Teaching (PG Cert HE L&T), Middlesex University 2006-2010, Director of Post-Graduate Programmes in Higher Education, Middlesex University 2010-2016, Head of Educational Development, Queen Mary University London 2016 -2018, Associate Professor Learning and Teaching / Head of Academic Development, Warsash Maritime School, Solent University 2016 -2020 and Co-Chair SEDA 2019 – present day.
Carole's success is due to signature pedagogies, staff support, and applied learning being central to her practice, most recently in a maritime context. This has culminated a secondment to MCA in January 2021.
Teaching Excellence Awards
The NTF scheme has been running since 2000 and there are now over 960 National Teaching Fellows, with normally up to 55 individuals receiving the award each year. On gaining the award, NTFs play an ongoing role in enhancing teaching and learning within their institution, the HE sector and further afield. The Collaborative Award for Teaching Excellence (CATE) were introduced in 2016. In 2018, both NTF and CATE opened to members of staff from all providers of higher education across the four nations of the UK.