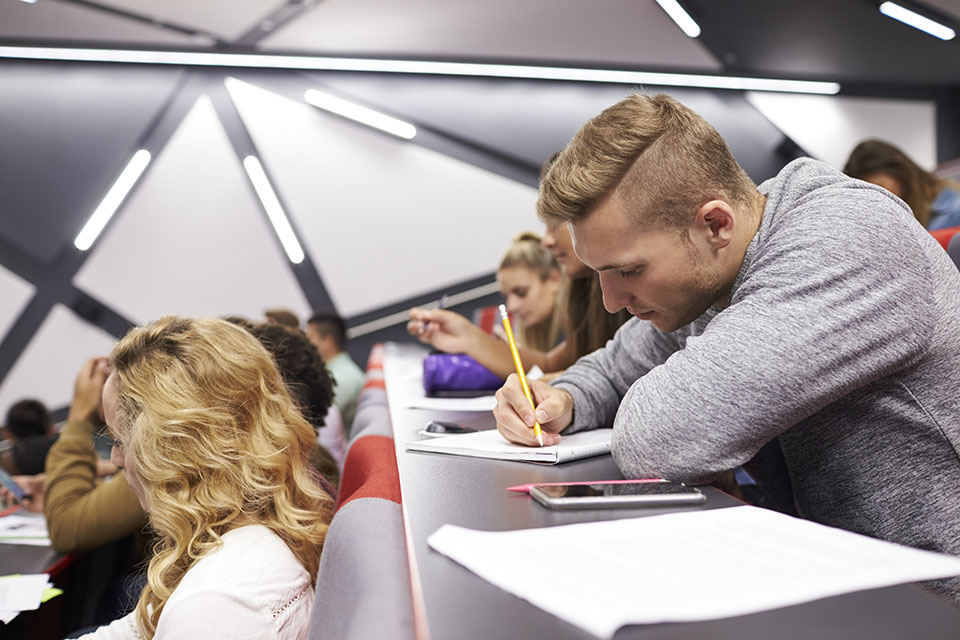 Solent awarded funding to maximise student achievement
University project awarded £49,000
7th February 2017
Southampton Solent University has been awarded £49,000 from the Higher Education Funding Council for England (HEFCE) towards a unique project which will support underachieving or 'at risk' students.
The Rich Information Set for Educators (RISE) project will allow Solent to better understand its students and offer an improved student experience. It has been funded by the Catalyst Fund, which enables HEFCE to deliver strategic aims for higher education across learning and teaching.
RISE will focus on:
enhancing student participation in academic activities by innovative use of 'learner analytics, leading to improvements in student learning, progression, self-reflection and achievement;
enhancing course teams' capabilities with leaning analytics so that they adapt their teaching strategies;
developing responsive and user-friendly analytics, which will enable staff and students to have access to more educational benefits; and,
conducting research on design and use of analytics on three undergraduate courses, evaluating proof of concept and 'what works' so that refinements may be made, for potential scaling up at Solent.  
Driving the RISE project, Roger Emery, Head of Learning and Technologies at Southampton Solent University said: "UK universities are increasingly looking to learning analytics to provide statistical information about student learning behaviours in order to improve the student learning experience. Evidence shows that the time students spend on core skills is elusive, and many leave university without complex reasoning, critical thinking and academic writing skills.
"Applying learning analytics in teaching contexts, shifting responsibility to students through personal action plans will enable analytics to be a catalyst for more effective student learning. RISE takes a non-systems approach by focusing on the educational impact of rich data on teachers' practice and students' learning. The project is innovative as it means analytics will become part of the teaching and learning service," Roger continued.
The funding will allow 500 students across three courses, to directly benefit from using learning analytics to enhance learning and achievement. 50 academic staff will build capability in using the analytics to enhance education and foster learning gains.
The project will also lead the way in learning analytics becoming embedded institutionally in an evidence-led way to ensure progression, achievement and learning gain.
"Our vision is to be an inclusive university that is a catalyst for social justice, social mobility and economic prosperity – providing access to a top-class university education for all those qualified and able to benefit. Our learning, teaching and student achievement supporting strategy further indicates how that vision can be achieved. The development of analytics and related processes improve student progression through the student lifecycle and deliver fulfilment of individual potential," added Osama Khan, Director of Learning and Teaching at Southampton Solent University.
RISE has been set out over a three-year timeline with the project starting in December 2016. Strategies and findings are scheduled to be shared with the sector in March 2018.