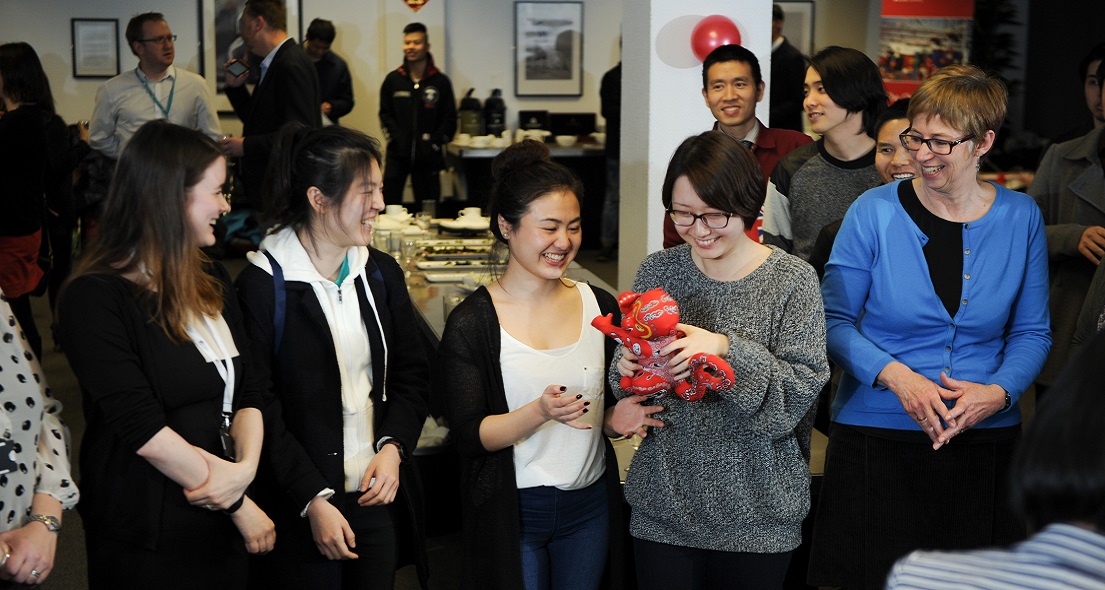 Solent celebrates the Year of the Monkey
Gong Xi Fa Cai!
5th February 2016
At an event organised by staff and students on Wednesday, Solent joined hundreds of thousands of people around the world in celebrating Chinese New Year.
Everyone that took part in the celebrations had the chance to learn how to write their names in traditional Chinese brush-pen writing, how to use chopsticks, and how to play a number of Chinese games.
The event was organised by students, the international development office team and Dr Minghua Zhao, Director of Solent's China Centre (Maritime), in order to welcome in the Year of the Monkey.
We spoke to PhD student Yi Fan Wang, who helped organise the event, to find out more about Chinese New Year and what the celebration means to Chinese people: "In China, New Year is a traditional way to celebrate together – just like Christmas in the west. We wanted to bring people together of all cultures so that they could learn and understand what our culture is all about."
The University launched the China Centre (Maritime) in September last year. The centre will use its academic excellence, expertise in Chinese maritime affairs and strong links with both the Chinese and British maritime communities to act as a bridge, bringing the two countries closer.
Vice-Chancellor Professor Graham Baldwin said: "The university sector is really privileged to have such close relationships with China and significant partnerships with Chinese universities. It is very fitting that in the academic year in which we launch the China Centre (Maritime) we also celebrate Chinese New Year this way.
"My lasting impression of these kinds of activities is always the excitement, the liveliness and the buzz that it brings to the University."