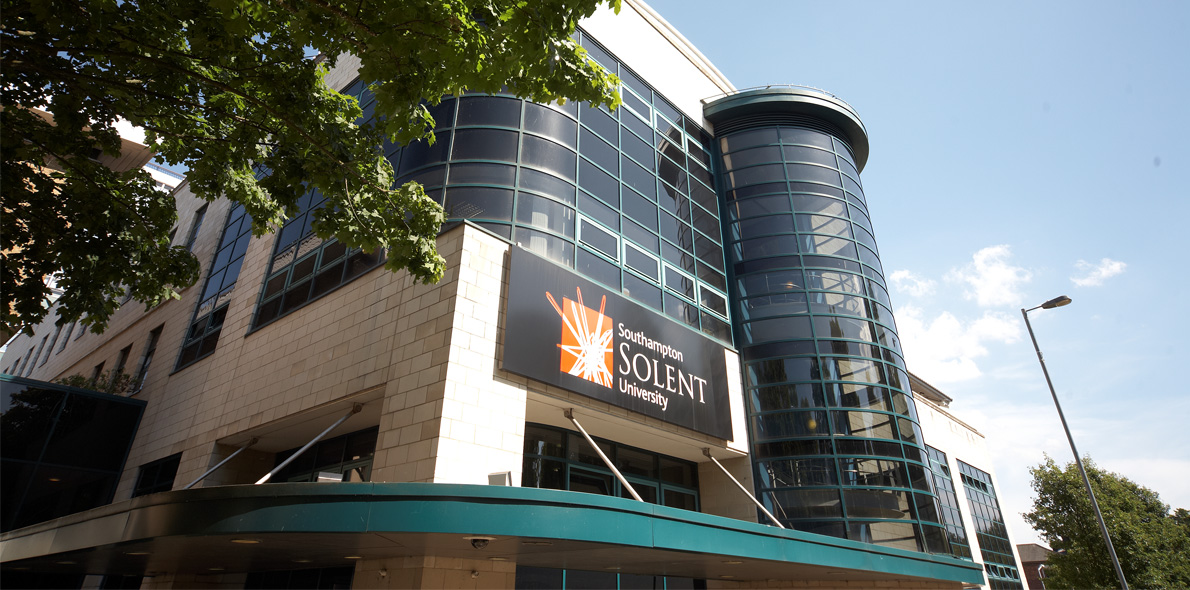 Solent Health reaccredited as a part of Business in the Community Responsible Business Awards
Solent Health is reaccredited in the Community Responsible Business Awards
20th April 2016
Solent Health has been recognised for the second year running by Business in the Community's (BITC) Responsible Business Awards as a highly sustainable and accessible programme at Southampton Solent University, helping people take more control over, and improve, their health and wellbeing.
Each year BITC 'reaccredits' the companies who are able to demonstrate continual positive impact with a programme that has received an award accolade.
Solent Health was first recognised in 2015 for showing how a large organisation can commit to improving the health of its workforce. The programme works through the evidence based 'Five Ways to Wellbeing' approach, helping to increase behaviours that have been shown to improve wellbeing, whilst working to build an environment that is supportive of health at the University.
Solent Health also contributes to the 'Headstart Southampton' programme to increase the resilience of children in Southampton through Mindfulness training.
Since 2015, the programme has:
generated almost 600 engagements in health testing or health campaigns, including performing over 400 body MOT's, helping to identify health risks such as high blood pressure or cholesterol levels;
generated around 400 active travel engagements, including servicing 188 bikes for free;
engaged 458 delegates in courses, workshops or presentations, such as Mindfulness courses, singing classes, relaxation classes, student-led massage clinics and free personal training courses;
upgraded the bicycle infrastructure on campus, including improved shelters, secure parking, lockers and a bike hire pool; and,
launched a pilot for a sit / stand desk intervention to reduce periods of prolonged sitting at work.
The 2016 Responsible Business Awards celebrate inspiring examples of businesses that are making a significant difference by taking action to improve their local communities, create more inclusive workplaces and tackle environmental challenges.
The announcement of the 2016 Responsible Business Awards re-accreditations coincides with Responsible Business Week (18-22 April 2016) an annual initiative to increase awareness of the positive contribution of business in society.
Commenting, Chris Dunn, Health Promotion Manager and Solent Health founder, says: "In addition to winning the ukactive & Matrix Flame Work Place Wellbeing Award in 2014 and 2015, being re-accredited by the BITC this year means that Solent Health continues to demonstrate its sustainability and positive impact on the health and wellbeing of the University community, and we are absolutely delighted to be recognised in this way."
Stephen Howard, Chief Executive, Business in the Community said: "We know that every day businesses contribute towards more resilient communities, stimulate local economies, help to create skilled and healthy workforces and tackle environmental challenges. But more companies need to share these ideas and actions to grow the responsible business movement in the UK and abroad – which is why we launched Responsible Business Week.
"The companies recognised in the Responsible Business Awards today, represent the very best of business. Celebrating their stories helps to raise awareness of business as a powerful force for good."
Now in its 19th year, the Responsible Business Awards are open to companies of all sizes, from SMEs to multi-nationals, and across all sectors. Categories cover a wide range of positive business activities, from investing in the health and wellbeing of employees, nurturing young people to develop skills, supporting rural communities and more disadvantaged members of society, to helping the resilience of communities in the face of international disasters.
All shortlisted companies will be celebrated through a series of Responsible Business Gala events taking place across the country in June.
The Award Winners are announced at BITC's Annual Responsible Business Gala at the O2 in London on 11 July, hosted by Fujitsu (2015 Responsible Business of the Year).
More information on the Awards is available on the BITC website.