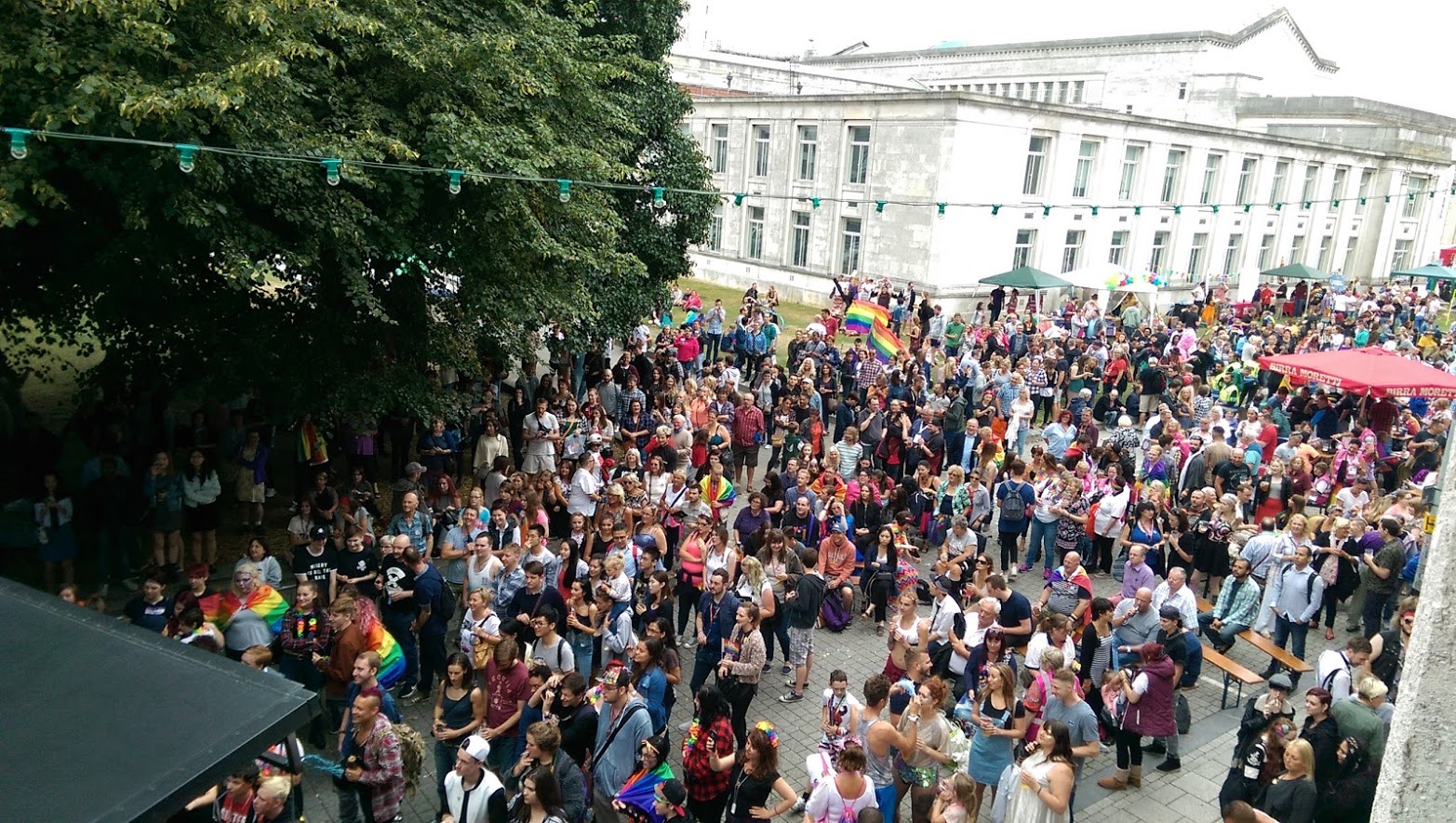 Solent is proud to support Pride
Celebrating LGBT+
18th August 2017
For the second year running, Solent is a proud sponsor of Southampton Pride, which will kick off on Saturday 26 August - join us!
This free event features top acts, family activities and a marketplace with local and national LGBT+ groups inside the Guildhall. The celebration will last from 11am-11pm, with live acts include Sinitta, Sonia and 90s boyband 911. The Pride parade sets off from the Guildhall at 2pm and will make its way through the city centre to Bargate and back.
As one of the main sponsors, Solent is offering accommodation for only £24.80 per person per night, at our Lucia Foster Welch residence in the city centre. On the day, you can also head over to the Artisan Café in Guildhall Square for a range of Pride offers that are sure to tempt your taste buds.
David Wright, Co-chair of the University's LGBT+ staff network, says: "We are thrilled that the University is again demonstrating its commitment to its LGBT+ students and staff and to the local community by supporting Pride.
"While we celebrate the 50th anniversary of the partial decriminalisation of male homosexuality in 1967, we must not forget that in many countries around the world, LGBT people continue to be persecuted and even killed just for falling in love. Events like Pride show what a strong, diverse community we are and why it's crucial that we never take our hard won freedoms for granted." For more information, keep an eye on #SOproud on Facebook or visit the Southampton Pride website.