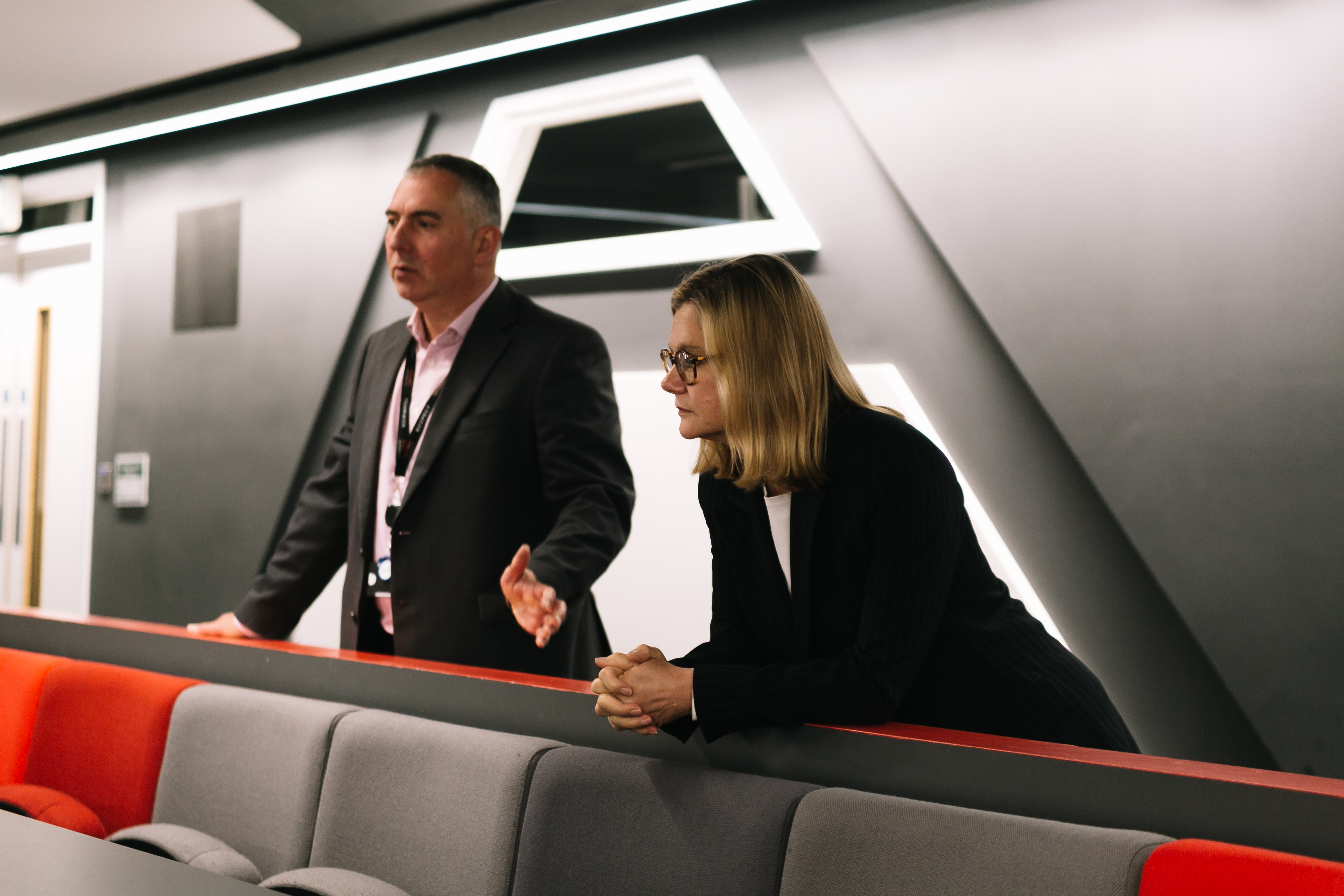 Solent launches Levelling Up Impact Report
Solent University has today (Thursday 11 November 2021) become one of the first universities to launch a Levelling Up Impact Report.
11th November 2021
Business and finance
Homepage - News - Standard
Solent University has today (Thursday 11 November 2021) become one of the first universities to launch a Levelling Up Impact Report.
The report measures the social impact of the university against a new set of levelling up measures launched earlier this year by former Education Secretary Rt Hon Justine Greening - the Levelling Up Goals.
The Levelling Up Goals are the UK's first levelling up framework designed to focus efforts on driving equality of opportunity at key life stages.
The report highlights a number of key strengths that put Solent University at the forefront of the levelling up agenda. These include:
Right advice and experiences - through its Access and Widening Participation team, Solent University provides advice and support to young people thinking about the next step on their education journey.
Good health and well-being - as well as training the healthcare professionals of tomorrow, the University offers a range of health and wellbeing benefits to its staff and student community.
Extending enterprise - encouraging enterprise and entrepreneurship is at the heart of Solent University's strategy. This can be evidenced with the fact that 163 small businesses were set up in the last recorded year.
Solent University is part of a pioneering group of UK universities, businesses and public sector organisations - The Purpose Coalition - aiming to set a new and higher standard on boosting social mobility in the UK.
Professor Karen Stanton, Vice-Chancellor of Solent University, Southampton says, "As a modern university, with close ties to local, national and international industry, we are ideally placed to play a key role in the Government's levelling-up agenda.
"This work has been invaluable in guiding our future planning and implementation, allowing us to track where most progress is being made and where we can continue to focus our efforts in order to make the most impact.
"We are delighted the report has recognised our commitment to levelling up, both locally and further afield, and our key strengths in extending enterprise, offering the right advice and experiences to benefit our students and partners, and our focus on the health and wellbeing of our university community.
"Moving forward, we will be using this framework to continue to measure our social impact outcomes and hold ourselves accountable to the goals we have set. I am confident our role will continue to grow – using education to advance knowledge and promote understanding and creating new opportunities for the benefit of all."
Justine Greening added: "Anchor institutions, such as universities, must play a key role in levelling up communities. Solent University is an organisation that is absolutely committed to levelling up and spreading opportunity throughout society.
"Solent's Levelling Up Impact Report shows the incredible breadth and depth of the work being undertaken and the measurable impact it is having on the lives of its students and local communities. Its work around extending enterprise and entrepreneurship is a leading example of how universities can contribute to, grow and level up regional economies."
You can read the full report here: www.levellingupuniversitiescoalition.org/solent-university
Watch this short video highlighting the important role Solent University will play in levelling up.