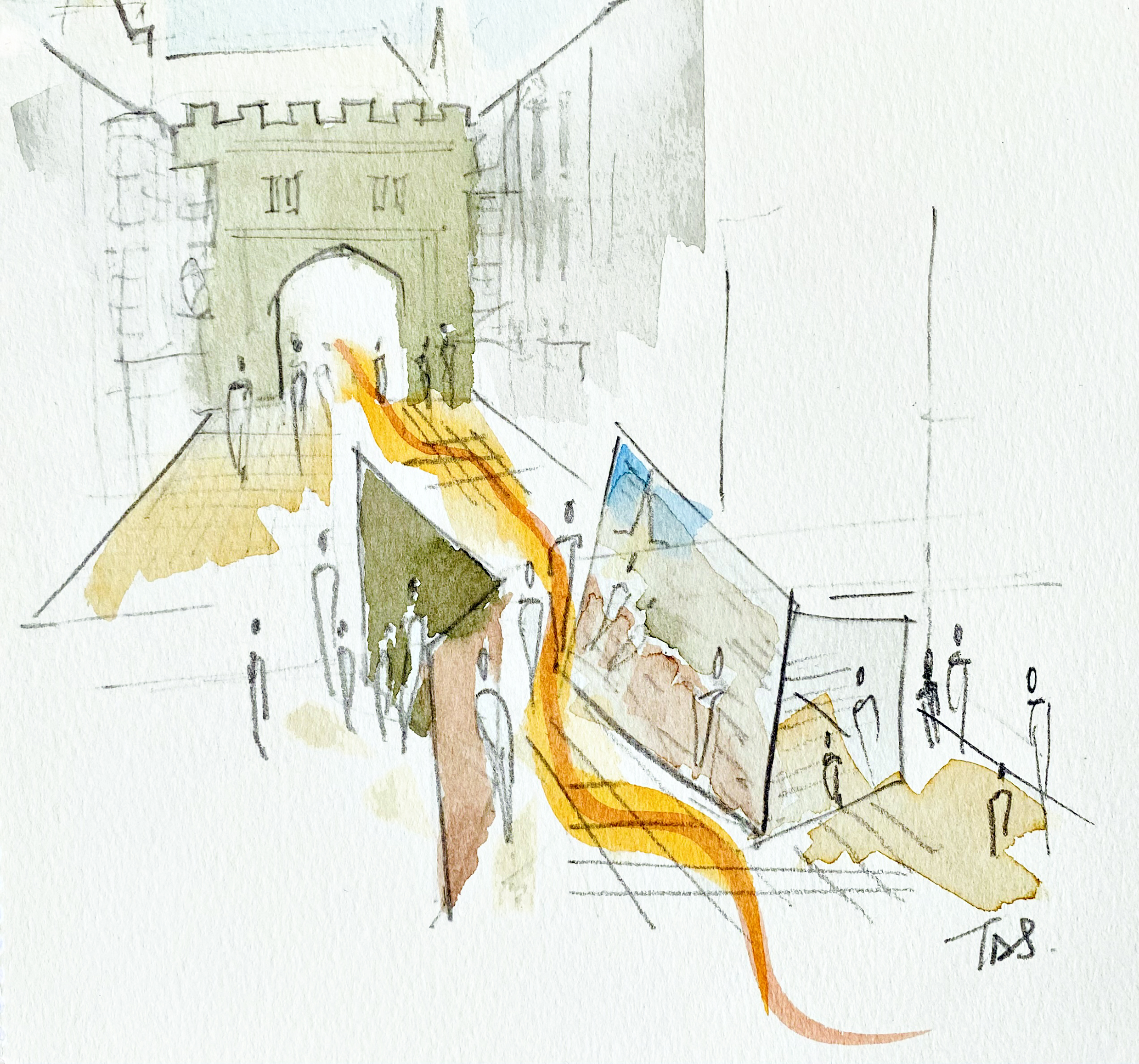 Solent lecturer creates new sculpture for Salisbury High Street
Solent University lecturer and artist, Tim Scrace, is thrilled to be having a new temporary sculpture installed on Salisbury's high street.
24th May 2021
Architecture and construction
Homepage - Blogs - Standard
Solent University lecturer and artist, Tim Scrace, is thrilled to have a new temporary sculpture installed on Salisbury's high street. The piece, entitled 'This Too Will Pass' celebrates the themes of movement and reflection and incorporates hand-selected stones from Salisbury Cathedral's works yard.
The sculpture has been commissioned as part of the Salisbury BID's ongoing support for local businesses, with funding from Arts Council England, and will remain in place throughout the summer.
We caught up with Tim to find out more about the sculpture, and how he has been getting Solent students involved.
Hi Tim, tell us a bit about the sculpture:
The multi-form structure is made from contrasting materials including polished stainless steel, recycled paper and local Chilmark stone. The sculpture is in three parts and encourages people to move between the inter-related parts inviting them to stop and reflect. 'What do we want to remember from the past? Where are we currently, in body and mind? What do we wish to change for the future?'
I am keen for the sculpture to be interactive, a place and a platform for the community to reflect on the past, make sense of this moment and to build a better future.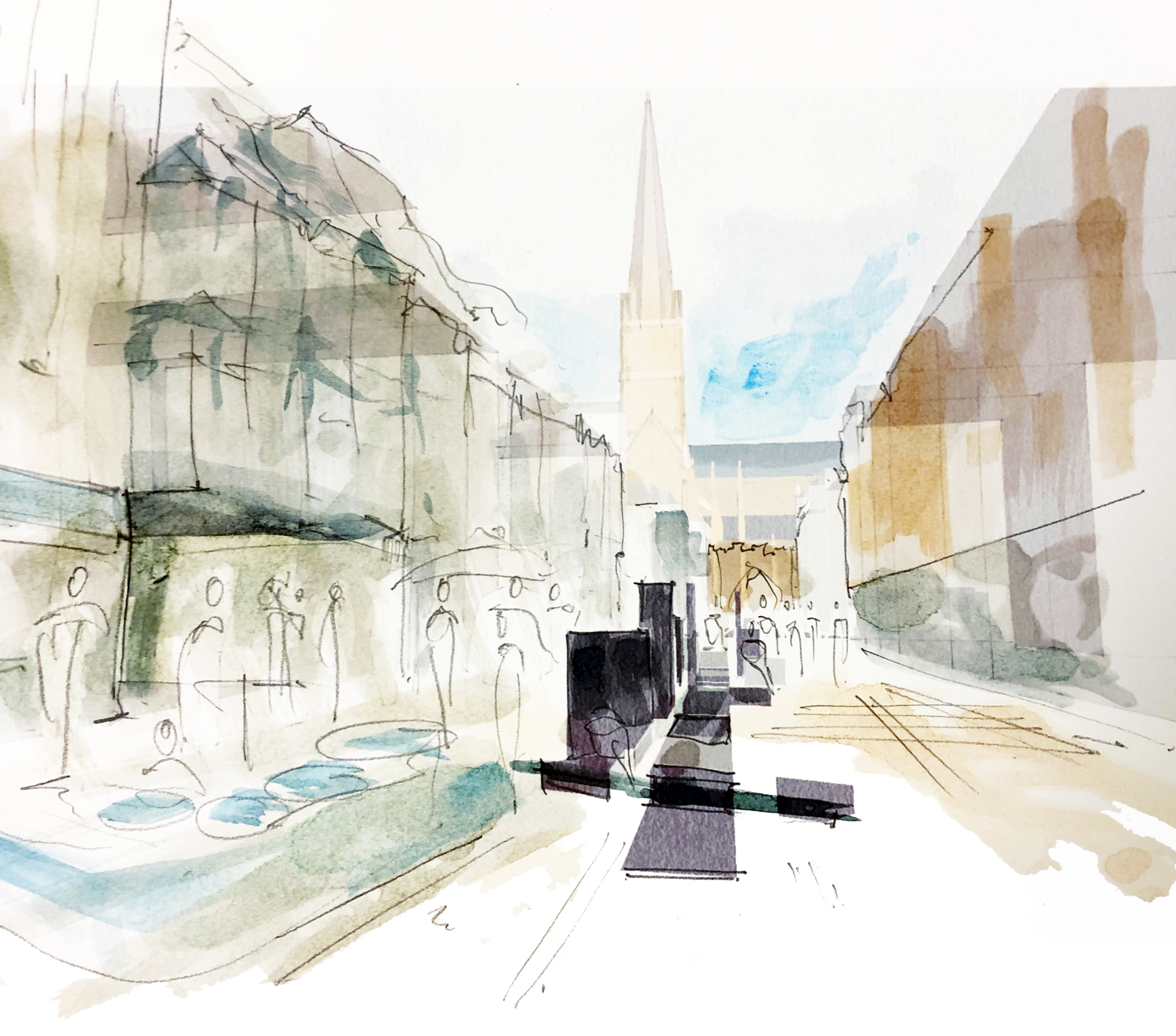 The chance to create this sculpture came about after you entered the Salisbury BID, can you tell us a bit about why you decided to enter?
I decided to enter because I saw this a great opportunity for the city to recover post Novichok, reflect on its past but look to build a future. As someone local to Salisbury I felt I could contribute something to that discussion and to enable a vision.
How have Solent students and graduates been involved in this project?
In exploring the connection between art and architecture in practice we are finding crossovers that are widely overlooked in mainstream building and architecture. In teaching and engaging with students from Solent we were able to make the leap from architecture to sculpture within the city. Students have been involved with discussions about development of the sculpture, and we've done some excellent sessions in the woodworking/product design workshops. Their involvement has given them the chance to talk about space, and they have been given tools to see the bigger picture.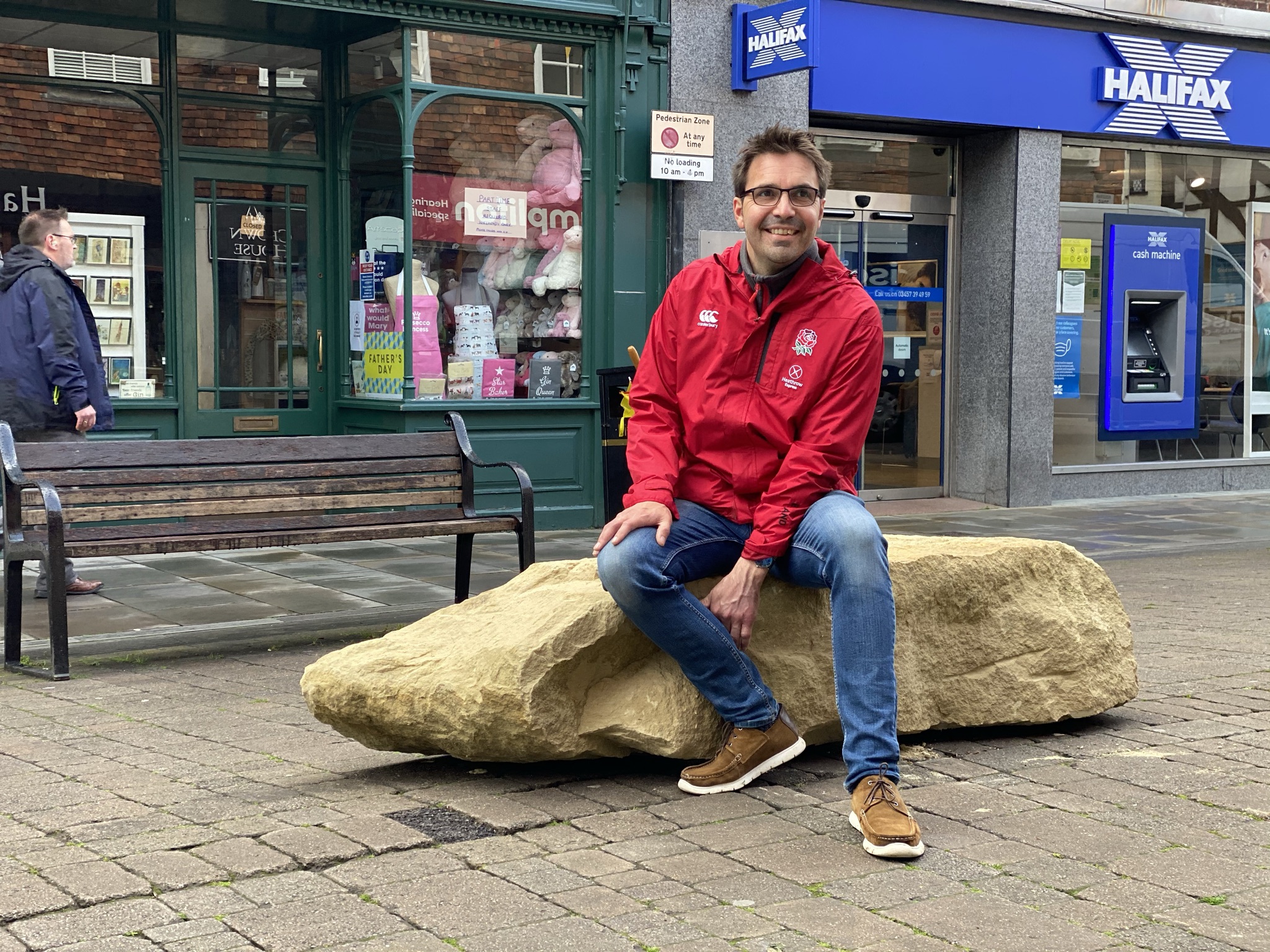 The sculpture will be in place throughout the summer, and Tim will also collaborate with students from Wiltshire College who will be on hand during the weekends to encourage the public to interact with the work and respond to the questions using chalk.