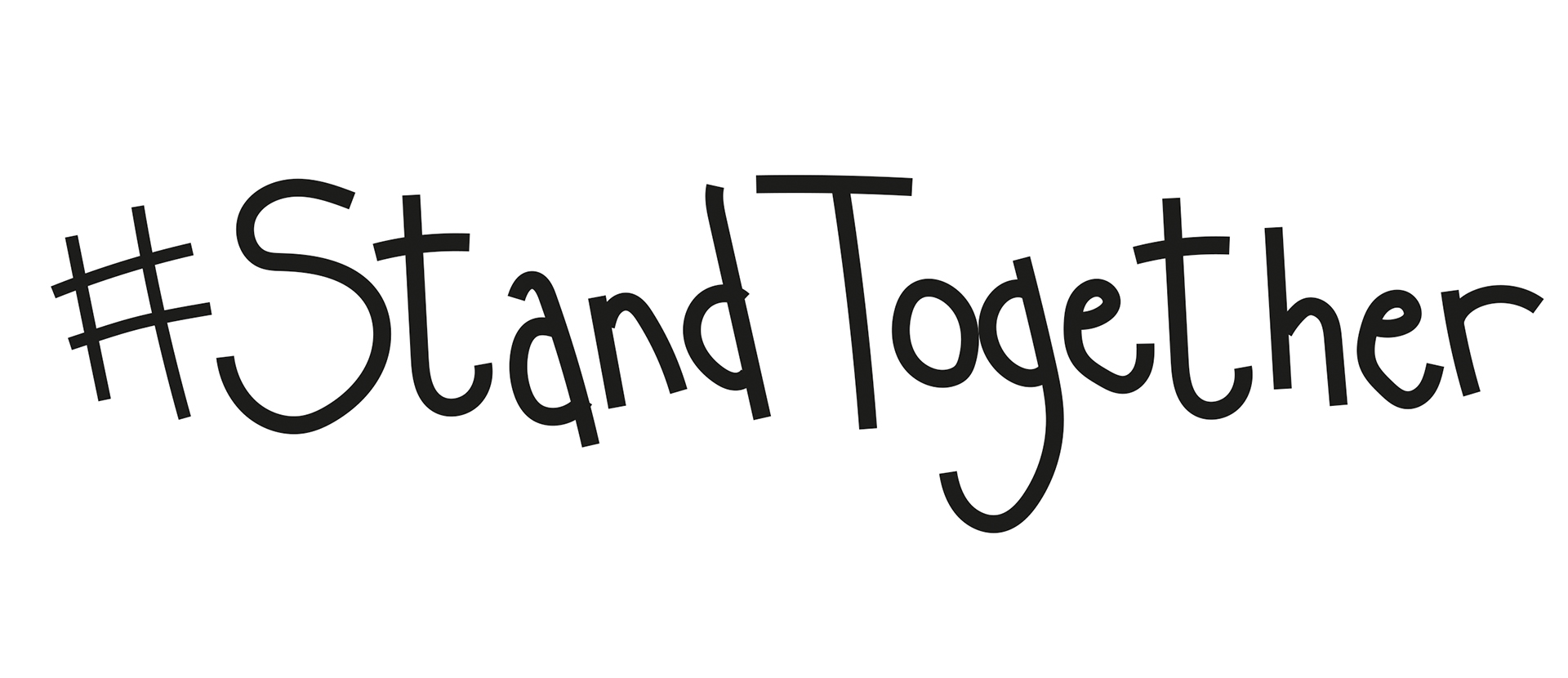 Solent Showcase Gallery nominated for National Diversity Award
Solent Showcase Gallery has been nominated in the Community Organisation category at the National Diversity Awards 2019 for their exhibition Stand Together.
24th May 2019
Solent Showcase Gallery has been nominated in the Community Organisation category at the National Diversity Awards 2019 for their exhibition Stand Together.
The Community Organisation category recognises individuals and groups who have made an outstanding contribution to their local community with diversity as their core focus.
"With our project 'Stand Together', the specific intention was to encourage community cohesion, using the term 'Stand Together' to bring together the local community and build bridges through collaborative creative practice," says Kate Maple, Gallery Curator at Solent University's Showcase Gallery.
"At a time when funding is being cut and divisions seem to be growing among communities, we are very proud of what we achieved with this project. It was launched at a time when xenophobic attacks were on the increase in Southampton and nationally, and the project was a deliberate act to counter that rise, challenge it and find ways to make new connections and celebrate and support those who want no part in a divided society."
The Showcase Gallery is a public gallery in the centre of Southampton with an aim to address current issues in society, using art, craft, debate and discussion as a way to transcend all boundaries and inspire change, inviting participation from everyone and valuing all contributions equally.
The Stand Together project was an exhibition based in the gallery with a series of events, gallery takeovers and offsite projects taking place concurrently to create a hub of activity over a three month period. The gallery hosted a residency exhibition by local street artist and Solent University Alumnus, Kev Munday, whose work is very accessible and known internationally, and is based on the theme of community and unity.
The gallery also invited five community leaders from different areas (Dance, Storytelling, Health, Music, LGBTQI+) to take over the gallery for a week, and each host events and debates based on the theme of how we can 'Stand Together' against discrimination of any kind. In addition, the gallery created spaced where visitors could add comments, create artwork alongside the artist and share their views on what Stand Together meant to them.
Workshops were delivered to schools and colleges based on PSHE related themes and how young people can Stand Together against racism and bullying - their artwork was displayed alongside the artist's in the gallery, on billboards and bins around the city. 
The response from the local community was overwhelmingly positive. The gallery walls were gradually covered by artwork by the public, the artist, and the groups and schools who got involved. The personal stories of what people wanted to 'Stand Together' against, and who people wanted to Stand Together with, were deeply moving.
Over three months, the gallery ran over 45 events, had 4,500 visitors to the gallery and managed to work with over 500 young people and over 35 community groups in the area.
Many people contributed to the artwork that went up in the gallery and many local groups were involved including; Afghani Women's Association, Black Heritage Group, Mencap, Perlins Adult Services, Headway Day Services, Society of St James, Chrysalis LGBT, City of Sanctuary, Kroma (LGBT), Breakout Youth LGBTQI+, Hampshire Police LAGLO (Lesbian & Gay Liaison Officers), The United Voices of Africa Association, Healthwatch Southampton, Women's Integration Group, No Limits and more.
"It is our passion to consistently find ways to tell new stories that connect us - art is able to act as a tool to do that and it never ceases to amaze me how powerful a tool it is, despite being disregarded by many. Art can transcend politics and discrimination and it can also challenge, question and inform. Through the Stand Together project we made so many new friends and contacts and have been able to build on these links to develop new projects that continue with the core premise of openness, questioning and unity at the heart of what we do," Kate continued.
Register your vote to help the Showcase Gallery get through to the next stage before 31 May here.