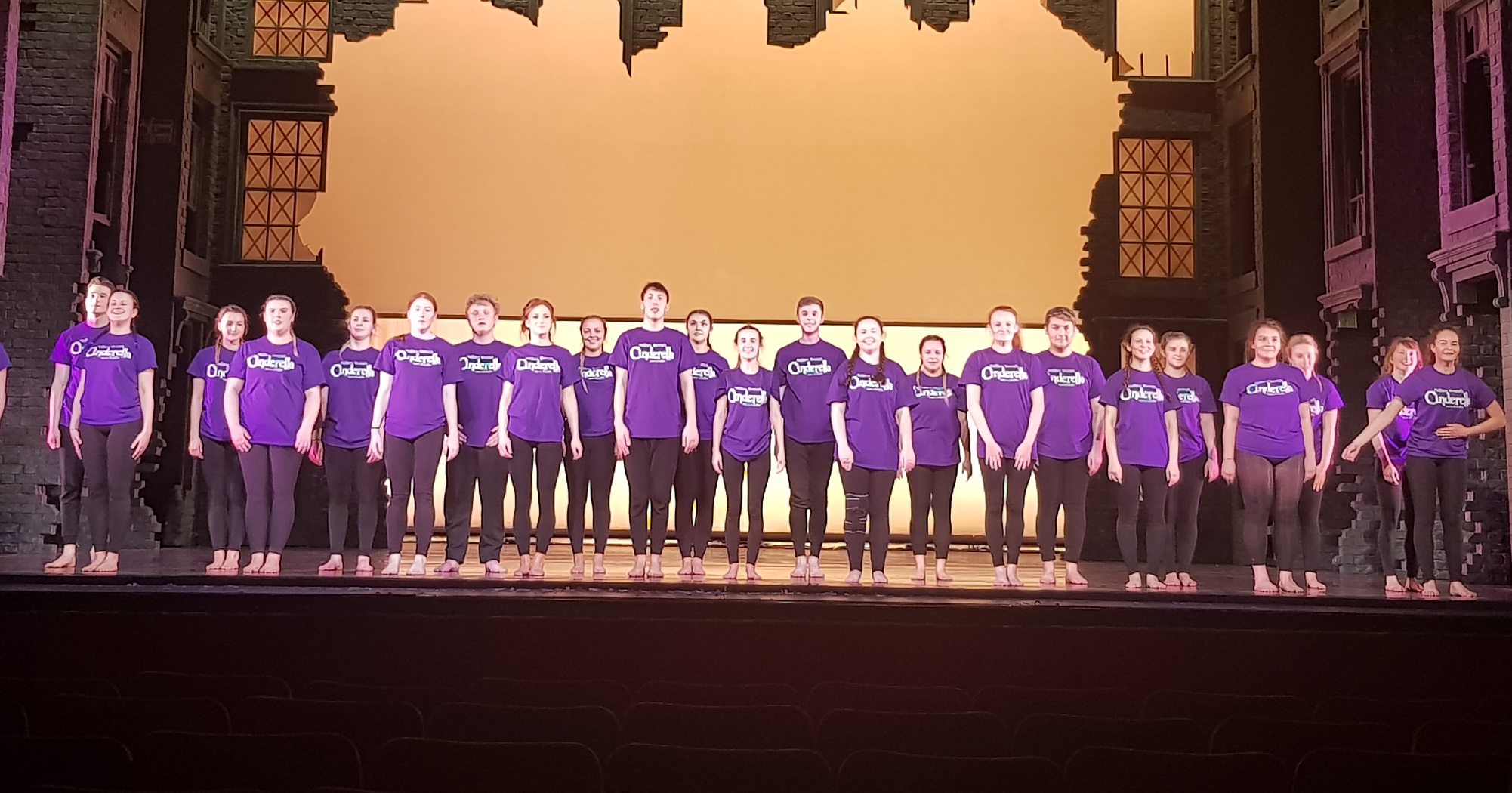 Solent students warm up audience for Matthew Bourne's Cinderella
Students collaborate with internationally acclaimed dance company
3rd April 2018
Music and performance
Performing arts
Solent University performance students took to the stage last Friday at Southampton's Mayflower Theatre as part of a curtain raiser performance ahead of Matthew Bourne's Cinderella.
The project – a collaboration between Solent, New Adventures, Mayflower Engage and students from the University of Winchester – was choreographed in a week-long set of workshops in the lead up to the show.
Alongside New Adventures touring productions, a series of workshops and curtain raiser performances accompany their shows to give local dancers the opportunity to work with the award-winning company.
Daisy May Kemp, Resident Artist for New Adventures says: "We have a history of working with the Mayflower's creative learning team to facilitate this type of work and were delighted to work with students from Solent University and the University of Winchester last week to create a response piece to Matthew Bourne's Cinderella."
Sara Scott, Head of Creative Learning at the Mayflower Theatre adds: "We are committed to training the next generation of theatre makers and have been delighted to partner with New Adventures for the fourth time on a curtain raiser project. This is an exceptional opportunity for these aspiring dancers to work with members of this very talented company."
First year musical theatre student George Roberts says he was amazed by the insight he gained from the project: "I was ecstatic when this opportunity came about, as Matthew Bourne's company is a very big inspiration of mine. It was incredible to learn a bit more about how they work."
Sarah Mepham, Solent senior lecturer in performance says she was pleased to continue the success of Solent's new BA (Hons) Musical Theatre and BA (Hons) Acting and Performance degrees with this collaboration: "It was incredible to give our students the opportunity to enhance their skills and gain valuable experience by working with an internationally acclaimed dance company. They were thrilled to wrap up the project by performing in front of a sold-out crowd."