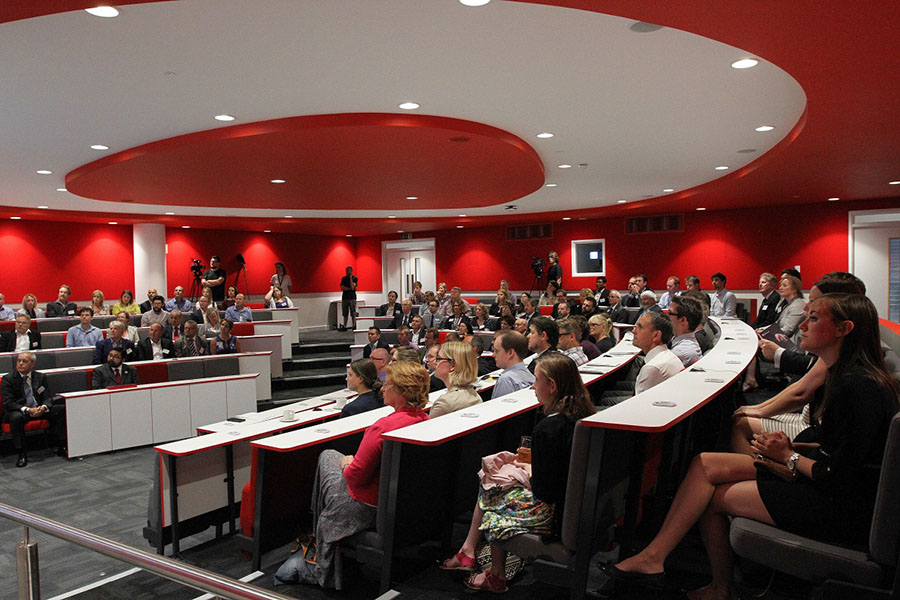 Solent University's Law School and The College of Legal Practice launch ground-breaking partnership
Solent University's Law School and The College of Legal Practice launch a ground-breaking partnership to offer SQE preparation courses as part of the Law School's law degree.
13th October 2021
Solent Law School is one of the first Law Schools in the country to offer preparation training for the Solicitors Qualifying Examination (SQE) as part of their undergraduate law degree.
The LLB module delivered by The College of Legal Practice will assist students in their preparation to seek access to the legal profession of England and Wales through the new Solicitors Qualifying Examination (SQE) regime, the new regulatory route to qualification. The College of Legal Practice's course that prepares students for the first SQE assessment will be an optional module for third year students, putting them in the strongest position possible to take the SQE1 assessment at the end of their degree programme.
The College's approach to learning closely aligns with Solent's teaching methodology, offering practice-based, highly flexible and fully accredited learning. Both organisations aim to prepare students for the realities of the workplace and help them realise their career ambitions.
The aim for this innovative LLB degree is to ensure that it remains fit for purpose to support graduates to become work ready, world ready and future ready. The College's digital approach to delivering this module, supports the development of virtual working techniques, communication skills and collaboration. All now essential for today's legal professional.
Solent Law School, which is based in the heart of Southampton city centre, will fully fund the module for students as part of the LLB degree and for those who do not wish to follow the solicitor career route can select a range of other modules offered by Solent Law School.
Dr Giles Proctor, CEO of The College of Legal Practice commented:
"We are thrilled that Solent Law School have chosen The College of Legal Practice to deliver such crucial teaching to their LLB students. Solent clearly recognise the value of the SQE, offering their students a chance to get ahead of the competition. Our SQE1 preparation module is ideally placed to ensure their students can successfully pass the SQE and begin their pathway to becoming a solicitor."
Kevin Rogers, Director of Solent Law School, said:
"With Solent Law School's professional practice focus, the changes to legal education really allowed us to be innovative in our LLB Law Degree. The College of Legal Practice was the obvious partner for us, given their long history of practice-based and professional legal training. Their SQE learning design pedigree and higher education training provider status means that we feel fully confident in their delivery of high quality teaching and learning grounded in practice which will allow students to graduate and complete SQE1 almost simultaneously. I am very proud that we can now ensure our law students not only graduate with a strong foundation in law but with greatly enhanced career prospects and a genuine opportunity to join to the legal profession"
The College of Legal Practice's SQE preparation courses The College's SQE preparation courses are intensive, high quality courses that guide learners through SQE1 and SQE2 and equip students with the legal skills they need to begin work as a legal professional.
Through weekly live individual supervision, supported by group work and a ground-breaking learning portal, our flexible courses ensure that every student can develop and perform to the best of their abilities in the SQE. The courses are offered at competitive prices, with the SQE1 preparation course priced at £1,800.