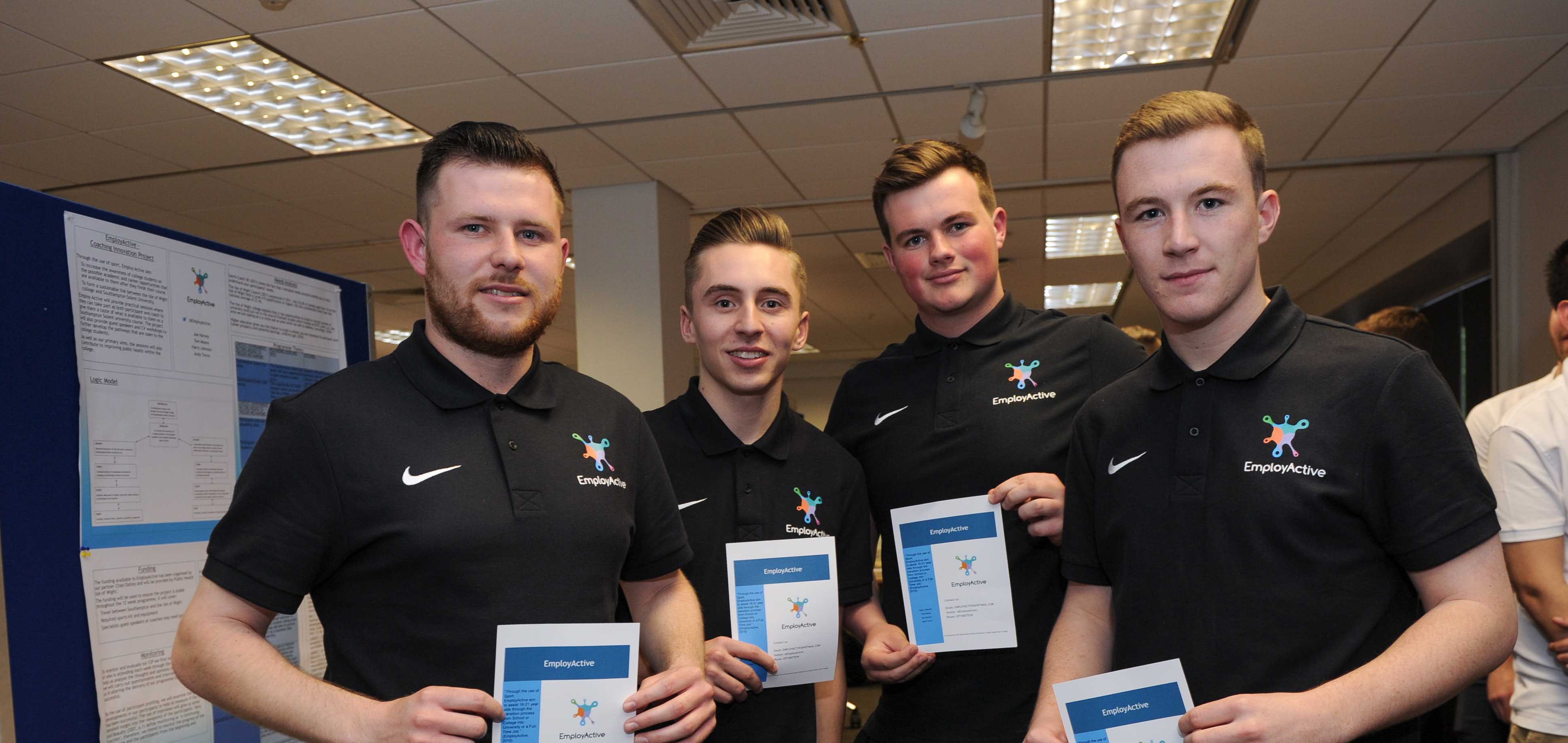 Solent's Coaching Innovation Programme
From researching to creating and executing a community project for social change, Solent places emphasis on helping prepare you for roles in the sport industry.
7th March 2017
We're proud to say that our students in the Sport Coaching and Development course have been working on a niche Coaching Innovation Programme (CIP) to deliver in the local community and make a difference.
The CIPs typically centre around five main themes: inclusion, education, disability, sport and EduMove, which combines curriculum subjects with physical activity. Students involved in CIPs have the opportunity to work closely with a steering group, consisting of practitioners from a variety of organisations such as local schools and colleges, The Saints Foundation, Solent Sport, and more.
One of the groups currently delivering their Coaching innovation Programme is Employ Active, which consists of Andrew Trevis, Harry Johnson, Joe Harvey and Thomas Moore - all third year students.
Their work focuses on improving sixth form and college students' awareness of the options available to them after completing their A-Levels/Diplomas. The project has been running for the past couple of months in the Isle of Wight College, and has helped them to develop some really valuable and transferable skills such as teamwork, leadership, time management, coaching and monitoring.
Joe shared what has benefitted him the most from the programme so far, saying: "I've gained confidence in my coaching ability and I have learnt how to become adaptable. We have had to change things occasionally, which is challenging, but means we always have a backup. My social skills have also improved due the variety of characters we've encountered while organising and delivering this project."
When speaking to students about their work, we always question how they find the process, what they're learning and what they enjoy, but what about when they finish? We reached out to some of our past students to find out whether their participation in CIPs has impacted them post-university and this is what they told us:
"The CIP has definitely improved my employability in many areas and I have learnt a lot from the experience to take into my career!" James Hickman, who graduated in 2016.
"In my opinion, the CIP is one of the best things I had the opportunity to experience while at Solent, it gave me an insight into the way people and organisations develop partnerships. I feel like a lot of the skills I leant during this module are transferable and have benefitted me in a variety of ways in my personal and professional life," said Iesha Jackson, also a 2016 graduate.
For Hannah Murphy, who graduated in 2015, "The CIP for me was the best thing that could have ever happened, without it, I really do not feel I would be where I am now."


This programme will be impacting around 500 people a year in the Southampton area and we look forward to seeing it spread and gain popularity.
If you'd like to learn more about the CIP or find out how to get involved, please visit the webpage.