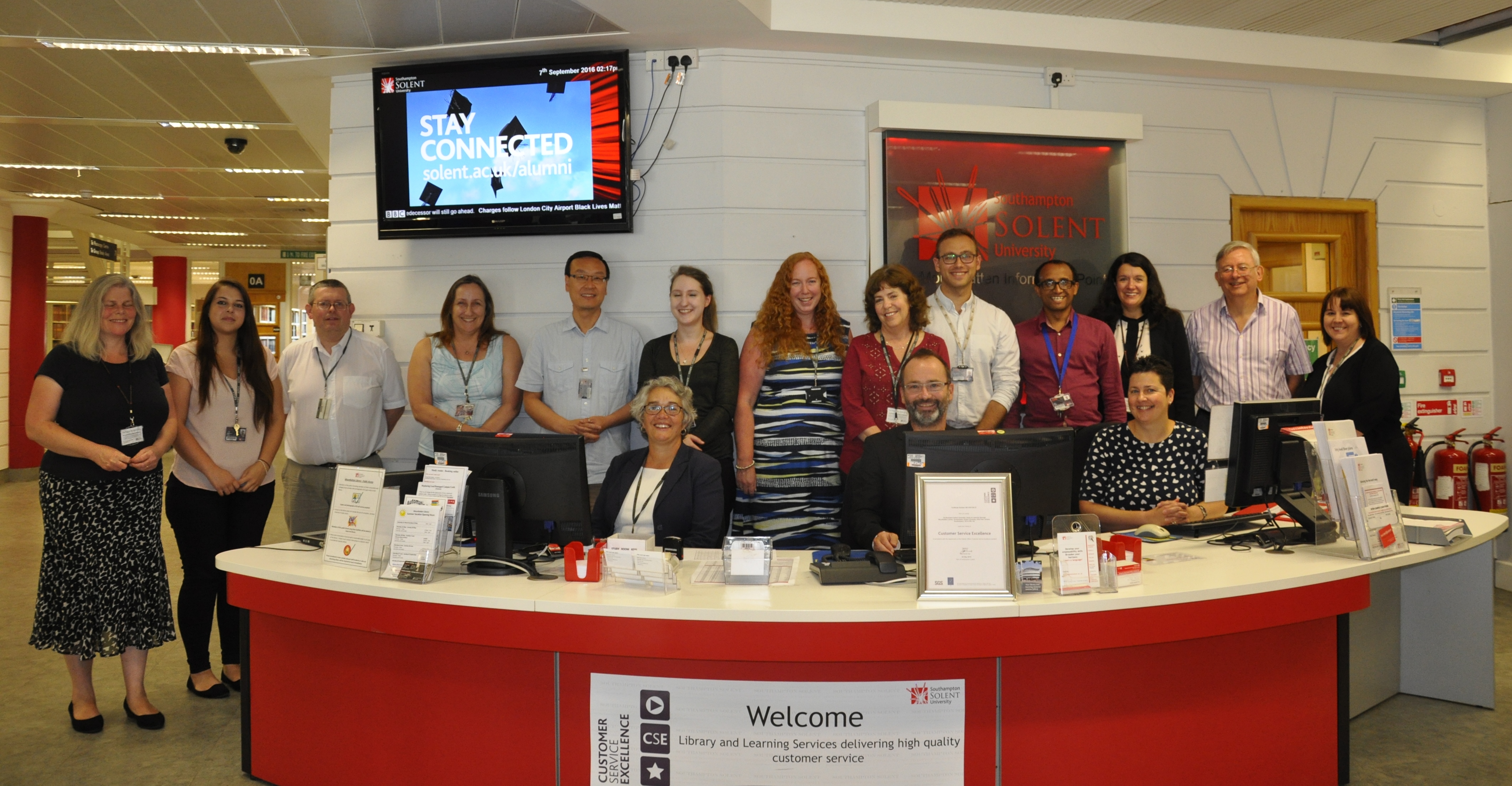 Solent's library and Learning Resource Centres rated 'excellent'
Award-winning library
9th September 2016
Solent's library and Learning Resource Centres (LRCs) have, for the fourth year in a row, received a Customer Service Excellence (CSE) award for the services they offer to students and staff.
Only a third of university libraries have achieved this award, making Southampton Solent University's library and LRCs one of the best in the sector for customer service.
The CSE award tests organisations in great depth in areas customers rate as a priority, with particular focus on delivery, timeliness, information, professionalism and staff attitude. They also place emphasis on developing customer insight, understanding the user's experience, and robust measurement of service satisfaction.
"We're really pleased to have received this award, which recognises our journey over the last four years and how we have altered aspects of our service and hopefully improved the student experience along the way," says Chris North, Senior Learning Services Co-ordinator.
"We have run several surveys and polls asking students for their feedback on our service, and what improvements they would like to see. This has allowed us to improve our offering to students during their time at Solent.
"For example, during term time we extended 24 hour library opening, increasing by 36% on the previous year. During 2015-16 we were open 24 hours for 149 days. This allows students to complete their assignments at a time that suits them."
The library and Learning Resource Centres (LRCs) at Solent are always looking at ways to improve their services and respond to the needs of their customers. During the past year they have:
increased the number of electrical power sockets available;
opened the library during the Christmas holiday period;
refurbished the Andrews LRC;
increased the number of water coolers in the library;
increased the e-resources provision, providing quick access to thousands of titles; and,
delivered hundreds of hours of hands-on information skills training.
For more details of how your feedback helps shape our service, please visit the library website on the portal.