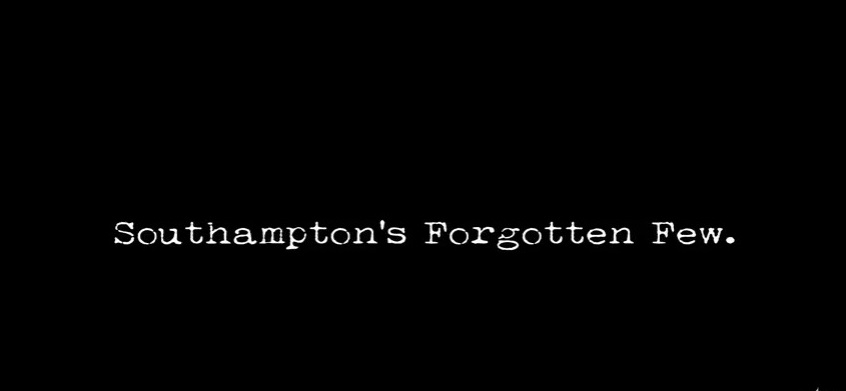 Southampton remembered at St George's Day celebrations
Students premiere films to mark event
20th April 2017
TV, film, media production and technology
To celebrate St George's day, Solent students will bring the city to life again this weekend as they showcase a number of films to mark the event.
Now in its fourth year, the St George's Day music and arts event will take place on Sunday 23 April at Southampton City College. The event is organised by students from Southampton Solent University, along with Southampton City Council.
Three videos will premiere at this year's event including 'Southampton's Forgotten Few', 'St Mary's Video Poem,' and 'Sprinkles'. All films have all been produced by BA (Hons) Television and Video Production students as part of their studies. In keeping with the event theme, the films tell the story of people who help make Southampton the city it is today.
Marking the occasion, the event will have a number of student led performances. The Daily Echo will also be handing out community awards on the day.
Associate Professor Tony Steyger has been involved with organising the event along with second-year BA (Hons) Events Management students Aubrey Bound, Elise Crane and Elliot Hogan-Keogh.
He says: "Solent prides itself in teaching students the widest range of skills for employment. This annual live project run by myself and fellow tutor, Kate O'Driscoll, is another opportunity for learning to take place on a real media commission and develops the professional attitude and capabilities of all our second-year students.
"The creative imagination and quality of programme making is outstanding and having a public screening on St George's Day ensures the work is appreciated widely."
BA (Hons) Events Management student, Aubrey Bound has been responsible for marketing the event: "I have really enjoyed organising this event as it has been different from others we have done at university. It has also been a great opportunity to experience a taster of what the real world will be like – which will contribute a great deal to my degree."
The event will take place between 4-6pm on Sunday 23 April at Southampton City College. The day aims to tell the story of the people who have made Southampton a great English city.
Tickets to the event and further information are available to book at https://www.eventbrite.co.uk/e/southamptons-st-georges-day-festival-2017-tickets-32722972291?aff=es2
Southampton's Forgotten Few was produced by Solent second-year BA (Hons) Television and Video Production students Nicolas Georgieu, David Bird, Anna Gallagher and Tom Pert. Lewis Commons, Jayden Velha, James Roberts and Lucy Moore created St Mary's Video Poem. Sprinkles is about the popular gelato chain which was started by the Sharif family who live in the city, it was produced by Jack Paddick, Tam Baker, Dan Roberts and Tom Norris.