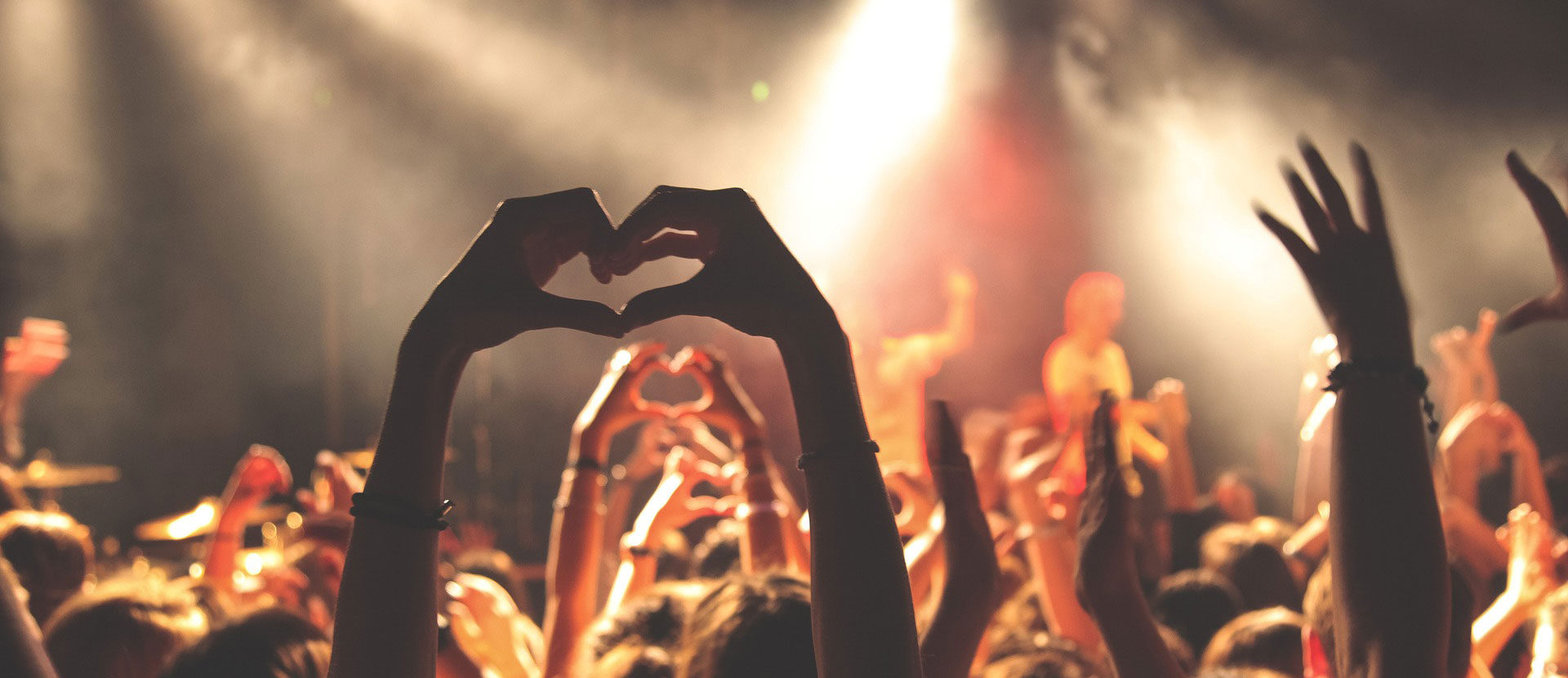 Southampton universities join forces to share music city ambitions
Solent University and the University of Southampton have joined forces to help Southampton realise its ambition to become a music mecca for the south.
8th March 2019
As part of Southampton City Council and the Southampton Cultural Development Trust's vision to submit a bid to be given City of Culture status, the two universities have put aside their friendly rivalry to promote Southampton as 'the place to be' to listen to live music.
The culture campaign, SO:Music City, through a series of events, data mapping and analysis, aims to provide a strategy for highlighting the huge cultural, economic and social value of the range of music-based activities across all genres in Southampton.
As the south continues to benefit from multiple regeneration projects, music can play a central role to Southampton's cultural offer, creating a music hub that attracts people to the city, provides local jobs for local people and brings great, live entertainment to the people.
The SO:Music City project will help support cultural regeneration through a series of initiatives that will take place through collaborative partnerships between Solent University, the University of Southampton, Southampton Cultural Development Trust, SoNG (the Southampton music networking collective), Southampton's music venues, studios, promoters and other stakeholders – including the all-important audiences.
Behind the scenes, Solent University is carrying out a research project to map live music venues, genres, attendance figures. The idea is that the published data will help bring about a step-change in how people and businesses view the city as a centre of cultural activity, and help promote and build a sustainable music industry infrastructure within Southampton.
The research project kicks off with a festival of gigs and music industry conference panels in a variety of venues across the city, taking place between 18 – 24 March.
The live gigs will come to a crescendo on Saturday 23 March with a free open-air gig at the Guildhall Square. The lineup will be a representation of Southampton's eclectic music scene, ranging from the live hip-hop vibes of the majestic Route2roots, to the blistering energy of techno act FireFarm, who will be playing tracks from their new album Rave Against the Machine.
Saturday will also feature music industry panels in Mettricks, Guildhall Square featuring discussions, aimed at people wanting to know more about the gaining success in the music industry. Panels will include one on live music venues and another on the Power of Networking, while musicians are the focus of panel sessions on marketing, how to make money from original music and funding for musicians. The Orange Rooms will host a demo surgery where local artists will be invited to submit their music for professional appraisal by music industry professionals including local heroes, Band of Skulls and BBC Introducing Solent host, Steph Nieuwenhuys.
Panels will include one on Southampton's cultural heritage - anyone with stories to tell and any music memorabilia to share are particularly invited. Another panel session called 'Where's My Voice?' offers a space for women, BAME communities and other under-represented people in Southampton's music narrative to take a central role and help shape our musical futures'.
The festival comes to a close on Sunday 24 March with a drum clinic at NST City, featuring internationally renowned drummers sharing their wisdom, and showing off their drumming skills.
The lecturer leading the research project behind the SO:Music City festival, Martin James, Professor of Creative and Cultural Industries at Solent University, said: "Music is nothing without people, and we want people to come to Southampton to experience the wonderful and diverse music on offer here. We have a fantastic line-up of events, but the research will go on long after the music stops and we will be looking at the wider cultural and societal aspects of music. As Plato said, "Music is a more potent instrument than any other for education."
Dan Mar-Molinero, Senior Teaching Fellow and Head of Jazz and Pop at the University of Southampton, said:  "This initiative hopes to harness the plethora of talent and ambition within Southampton's music industries. Music at the University of Southampton are proud to be part of a large and vibrant music community working together to reinvigorate the scene and put the city back in the spotlight nationally as a Music City."
James Gough, Director of Southampton Cultural Development Trust, said: "Southampton's music scene has enormous potential for growth. We hope that by commissioning this research, we can better understand the challenges and opportunities facing the industry as a whole in order to develop a plan of strategy that secures Southampton's music culture for the future."
Website due to be launched soon!
Join the SO:Music City conversation on social
Instagram @somusiccityfestival and @somusiccity
Twitter @somusiccityfest
Facebook @somusiccity