Sports Journalism students experience Southampton FC matchdays
Solent's continued partnership with Southampton Football Club provides unique opportunities for students.
5th May 2023
As part of Solent University, Southampton's continued partnership with Southampton FC, BA (Hons) Sports Journalism and MA Sports Broadcast Journalism students have received the unique opportunity throughout the 2022/23 football season to experience multiple matchdays from a press perspective. These invaluable experiences provide students with real-world, practical opportunities to understand the industry and grow their individual portfolios.
Students were invited to each of the Women's 1st team home fixtures this season and were provided exclusive access to the press areas at each game. Within these areas the students were able to observe games from the press deck and tasked to write live match reports. 29 students in total benefited from these unique opportunities, gaining practical experience of a journalist's role on a matchday.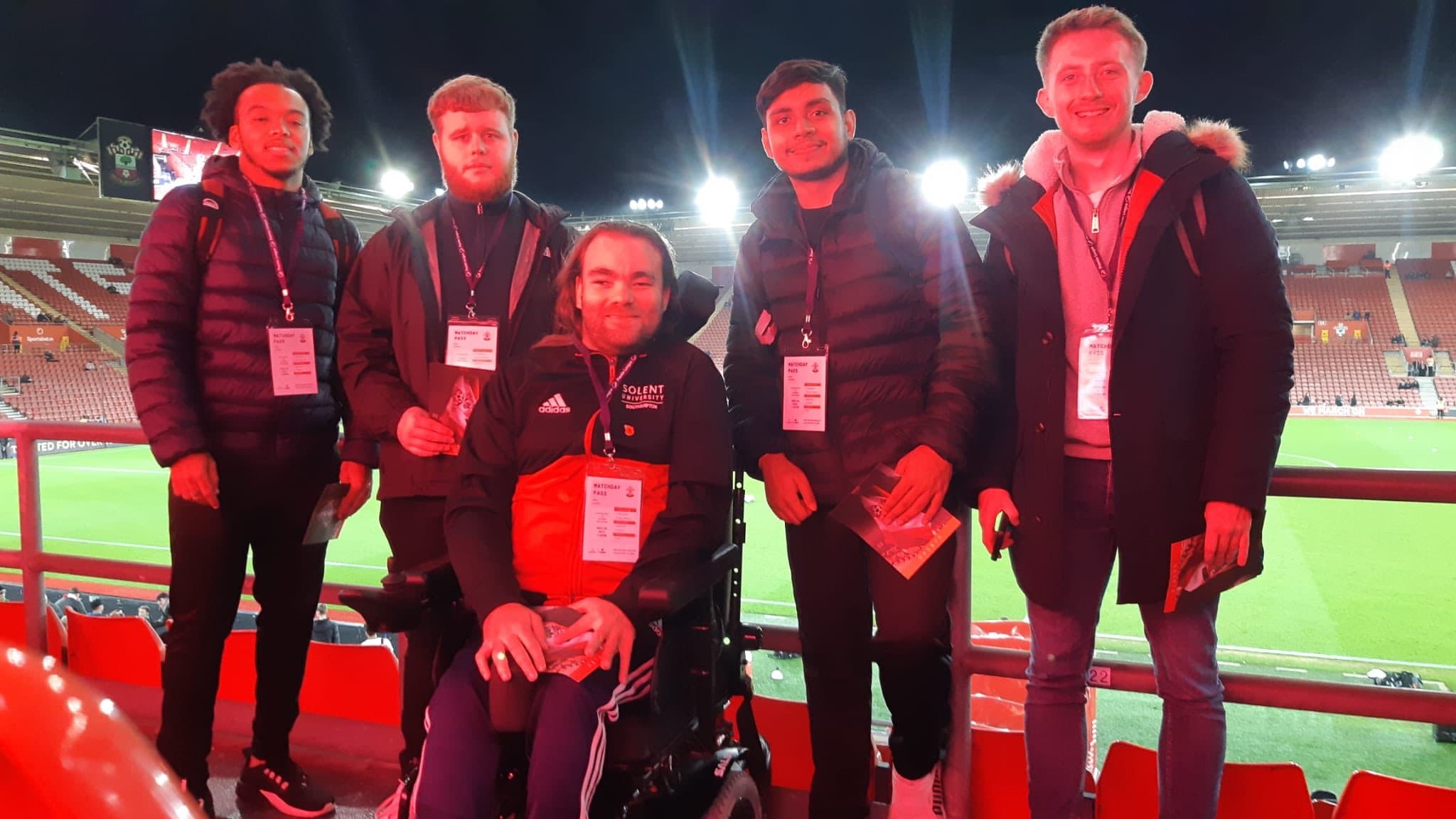 In addition, five students were also invited into the press area for the Men's 1st team Carabao Cup fixture against Sheffield Wednesday earlier in the season experiencing a senior Men's 1st Team matchday surrounded by the world's media. This was followed by access to the post-game press conference to observe the questioning of Interim Manager Reuben Selles from local, national, and global journalists. Such press conferences are usually only accessible to authorised journalists and the students were extremely grateful for this one-of-a-kind experience.
Course Leader Will Cope comments "We are extremely grateful to Southampton FC for providing exclusive opportunities for our current students to experience matchdays at both the Women's and Men's 1st team matches this season. These real-world experiences enhance our student's portfolios and will provide them with plenty of confidence when they enter the industry. I look forward to growing these opportunities with the club in the future and supporting our students on their journeys to be successful journalists."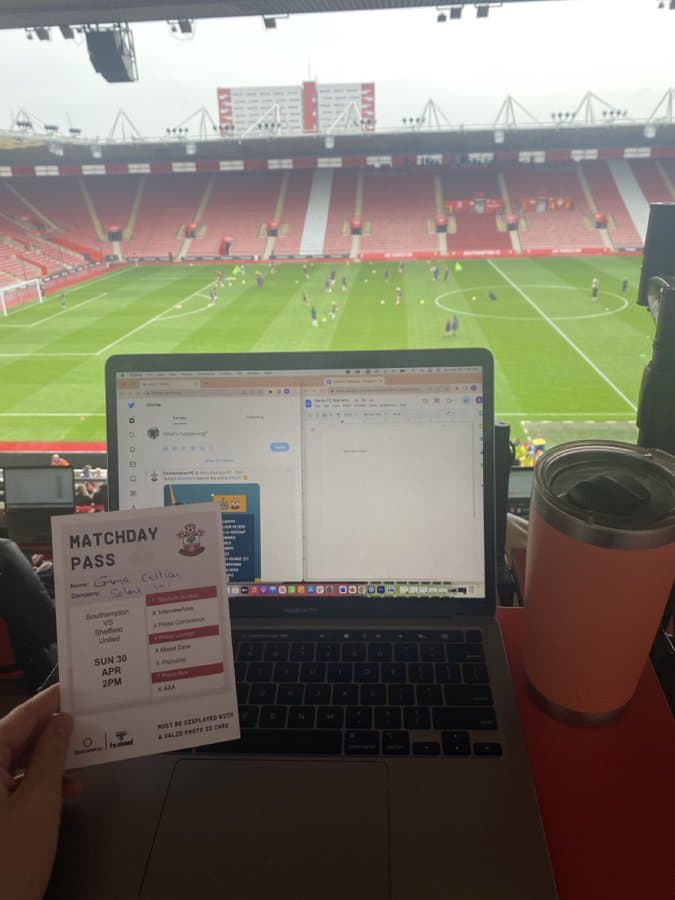 MA Sports Broadcast Journalism student Peter Langton tweeted after the Carabao Cup tie against Sheffield Wednesday "Had a great evening experiencing the journalism side of football matches. Thank you @SolentSportsJ for this amazing opportunity and for @SouthamptonFC for partnering up with @SolentUni to set this incredible chance for aspiring journalists."
In July 2021, Solent University and Southampton FC agreed to a strategic partnership which saw Solent become Southampton FC's official university partner. Within the partnership, it was agreed that students enrolled at Solent University will benefit from access to real-world, industry experience at Southampton FC.
You can find out more regarding the real-world opportunities our Sports Journalism students receive at Solent as well as success stories from our alumni by heading to @SolentSportsJ Twitter account.