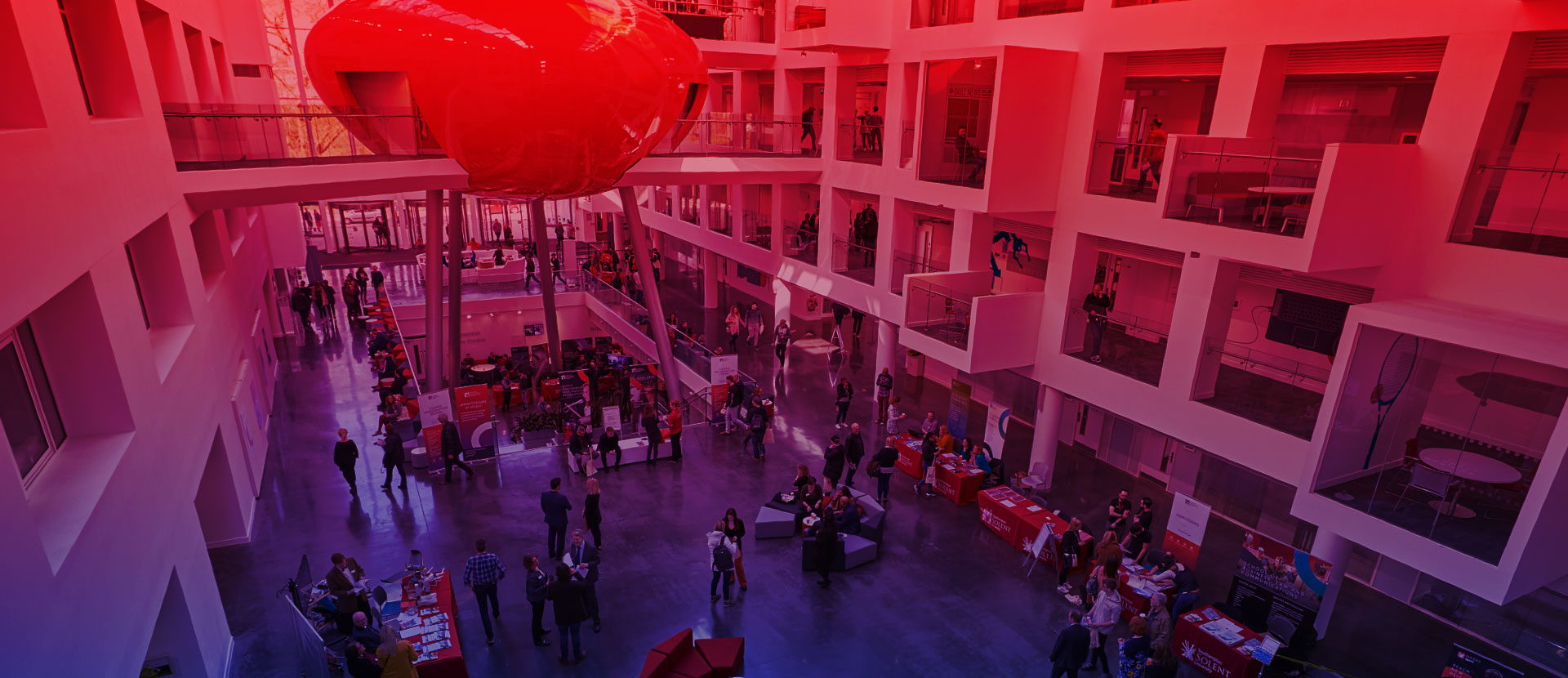 Student selected for DMA Talent Academy
First year BSc (Hons) Web Design and Development student Anushka Monteiro was recently selected to take part in a three day creative data academy.
24th April 2019

The academy organised by DMA Talent aims to show "the ins and outs of data-driven marketing by demonstrating the incredible things that can be achieved with data, as well as inviting you to explore the variety of roles you could find yourself in." 
We caught up with Anoushka to learn about her experience of taking part, and how it's boosted her confidence as a result.
Hi Anoushka, tell us a bit more about the talent academy.
The academy was organised by DMA Talent, who help provide a pathway into the data and marketing industry for individuals like myself who need to gain experience. DMA Talent only selects 30 individuals to take part in the academy and they're very popular. They attract applicants from around the country, and the selection process takes a couple of months. I wasn't sure about applying, but my course tutor Prins Butt encouraged me so I went for it, and after a two month wait, I received the amazing news that I had been selected to take part!
What did you get up to over the three days you attended?
On the first day I was introduced to other participants and allocated to a team. We attended a presentation on the trends in the Big Data landscape and we were given a brief by Code Worldwide on how to repeat purchases, and evoke brand advocacy.  
On the second day we attended a number of presentations on a range of topics from data analytics, to customer segmentation and targeting. We also had the opportunity to talk to industry experts - I found this very beneficial as it helped me gain more insights regarding the industry. 
On the last day we had to pitch our proposal for a Ralph Lauren brief we had been working on. I was nervous about pitching in front of a panel of judges and industry experts, but our team had worked hard and we had prepared a good pitch.
How would you sum up your experience?
Overall, it was an amazing experience where I got to meet lots of talented people and learn about the industry. Completing the academy has really boosted my confidence and helped me better understand the opportunities that are available.