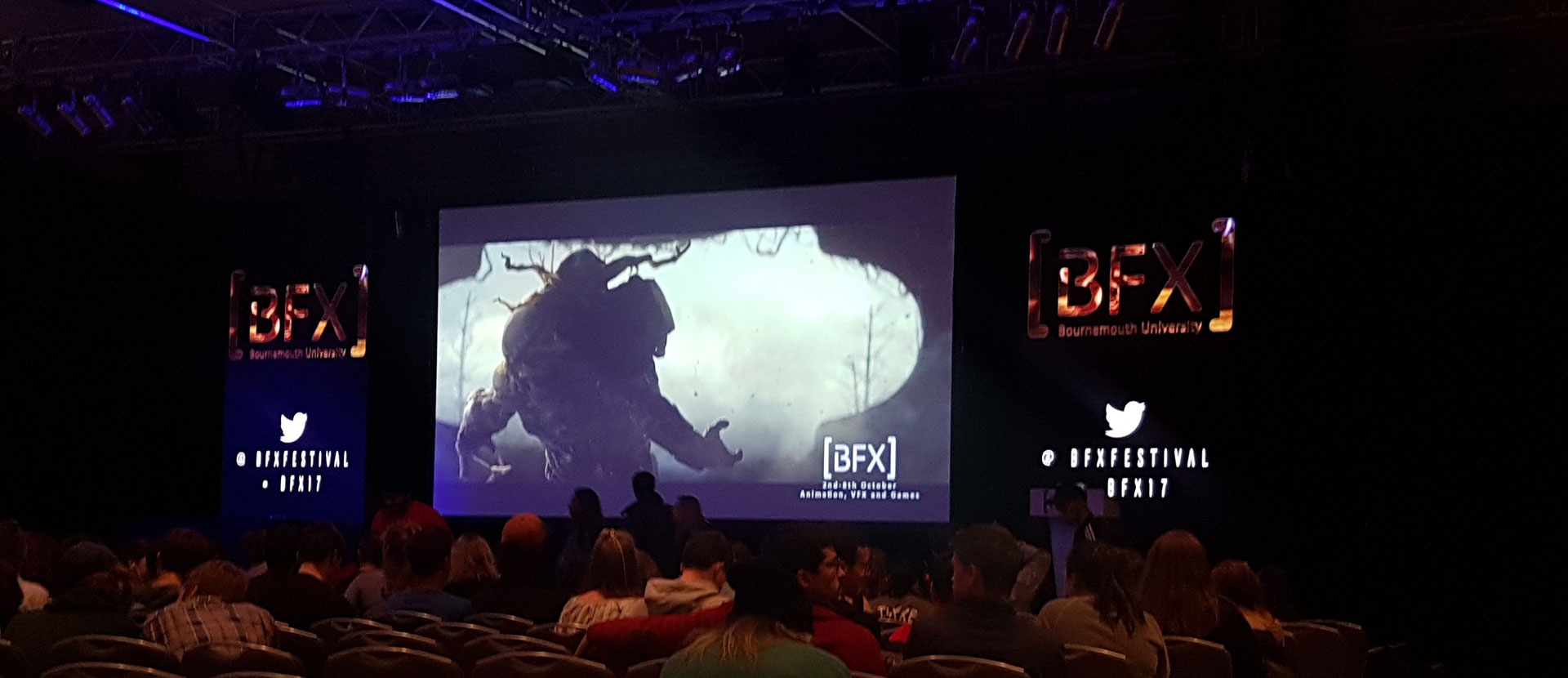 Students attend Bournemouth Visual Effects Festival
Computer games and digital art students had the opportunity to network with and listen to key industry speakers at the Bournemouth Visual Effects Festival.
7th December 2017
TV, film, media production and technology
Acoustics
Film production
Media film and tv technology
Media production
Sound
Television production
In October, computer games and digital art students attended the Bournemouth Visual Effects Festival (BFX). The festival showcases some of the best animation, video games and VFX from around the world, and was a great opportunity for our students to meet and network with high profile professionals from the VFX, CGI, animation, games design and other sectors in the games, film and design industries.
BFX lasts for six days, with each day covering different, exciting content. On the Thursday that our students attended, they listened to inspirational presentations from Double Negative, Walt Disney, Blue Zoo, Random 42, Jellyfish Pictures and Union VFX – all explaining the processes and techniques they used to create their content. These high-end industry guests were also available between shows to discuss knowledge and exchange contacts, allowing our students and staff to make great connections. The students learned invaluable tips and tricks on getting into the industry, building their careers, and developing their techniques for future work.
The festival also hosts an awards ceremony for a competition designed to give students direct exposure to cutting-edge practices and showcase their skills to some of the best supervisors, producers and artists in the VFX and animation industry. This fantastic opportunity is greatly beneficial to students on our computer games and digital arts courses, and could be something that's considered for next year!