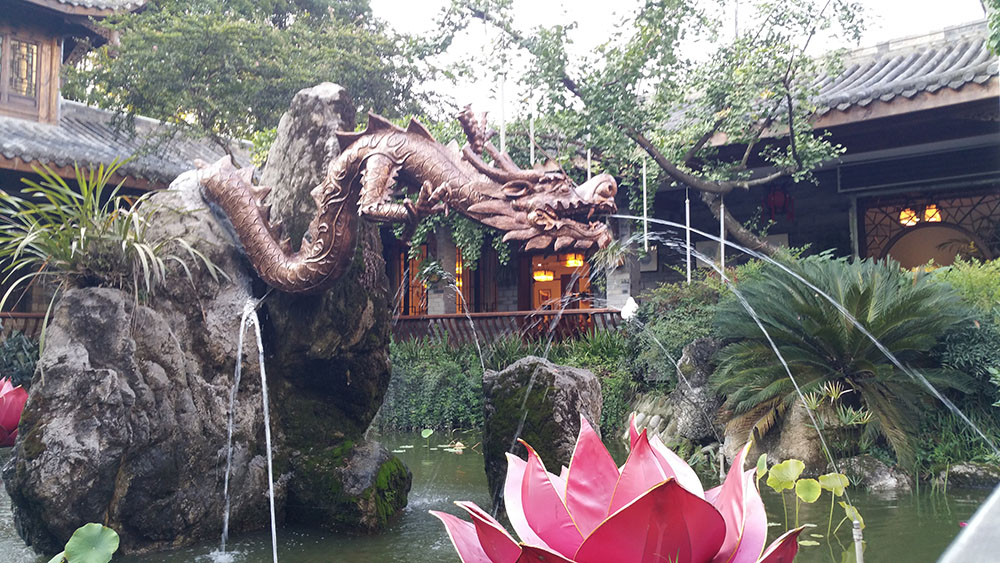 Students collaborate to coach sport and English in China
An innovative approach to international study
7th August 2017
Sixteen students from BA (Hons) Sports Coaching and Development and BA (Hons) English courses have gone on the road to deliver a summer school for one month in China, blending the benefit of sports education with English skills.
In this unique partnership, between Solent and Wang Fu School – which is part of the Chengdu Royal Foreign Language School – students are working with 70 young Chinese students aged 4-18 to deliver English language and culture lessons and football coaching.
Some of the students went to a kindergarten, where they offered insight into cultural differences and alternative teaching techniques as well as leading their own sessions.
Kelly Young, who graduated last month from BA (Hons) English and Media, has written a blog post about her trip so far. In it, she says: "It is refreshing how the children do not see us as foreign or strange, but instead a source of silliness, praise and endless stickers.
"I've even helped make dumplings with the children, and got told my dumpling-making skills are 'better than some Chinese people', which will be going on my CV when I get home!"
Dr Kevin Harris, Course Leader of BA (Hons) Sport Coaching and Development, is supervising the trip alongside Tom Fowler, Solent Press Coordinator. Kevin says: "I've been blown away by the students' ability to improvise and test themselves out of their comfort zone. They are a credit to the University and demonstrate the importance Solent places on becoming a global citizen."
Sue Liang, assistant to the principal at Wang Fu School, also praised the students: "We are very impressed by the students' serious, responsible and earnest working attitudes, and would like to thank the Solent leaders and teachers for their diligent work and efforts."
Kelly adds: "The Chinese staff and volunteers have been amazing throughout our stay so far – acting as both our guide and friend; ensuring we each feel settled and comfortable whilst remaining patient throughout endless translations. I am looking forward to what our next few weeks will hold."