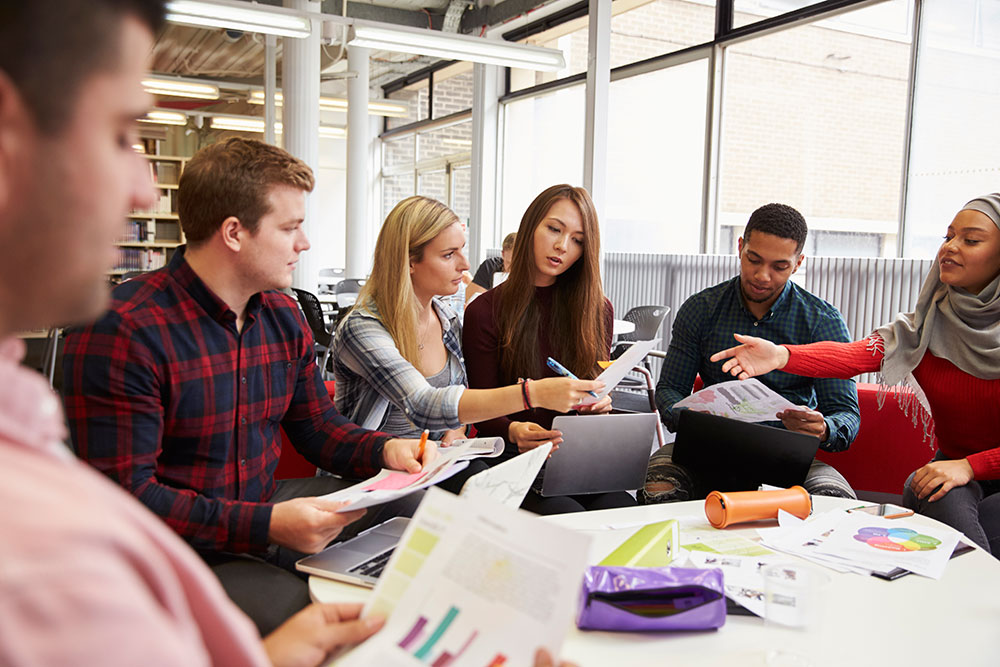 Students love the library
The secrets of our library's NSS success? Putting students first.
19th January 2017
In 2016, for the fourth year in a row, Southampton Solent's library and learning service again achieved its best ever student satisfaction level in the National Student Survey (NSS). We took a look at what makes the library such a fantastic resource for Solent students.
The NSS is one of the highest profile student surveys, and in this latest survey a fantastic 91% of students said that library resources and services met all of their requirements. Continuing a steady upward trend since 2010, the result gives Solent the ninth highest overall percentage score for library services across the country.
The key, according to Deputy University Librarian Graeme Barber, is listening to the students. "We are always looking to see how we can further improve our offering to maintain such a high level of satisfaction."
Just to give one example, student feedback on the difficulty of finding free computers is leading to a new, improved availability and booking system. "We've also introduced 24-hour opening during busy periods of the academic year," Graeme says, "to ensure that students have access to our services when they need them the most."
And those services are comprehensive. As well as providing students with access to over 138,000 printed books and a wealth of online journal articles and newspapers, the library also offers a group study area, bookable pods, and an assistive technology room. Students can choose to work from one of 450 modern computers in open access areas, or borrow one of 140 laptops available for loan.
The library's student-focused approach means it also offers a series of online tutorials in key academic skills. Known as 'Succeed@Solent' these free tutorials cover everything from project research, referencing and writing skills to giving presentations – supporting those students with some of the fundamental skills of university-level learning and study.
Students can also benefit from the library's team of dedicated information librarians, who are on-hand to help with accessing e-resources, developing effective search strategies, and advice on referencing, as well as providing guidance in many other areas.
The library service welcomes over half a million visitors annually, and recently received its fourth Customer Service Excellence (CSE) award.
Achieved by only a third of university libraries, the award recognises delivery, timeliness, information, professionalism and staff attitude, as well as overall user experience and satisfaction. Solent's library team must be doing something right.