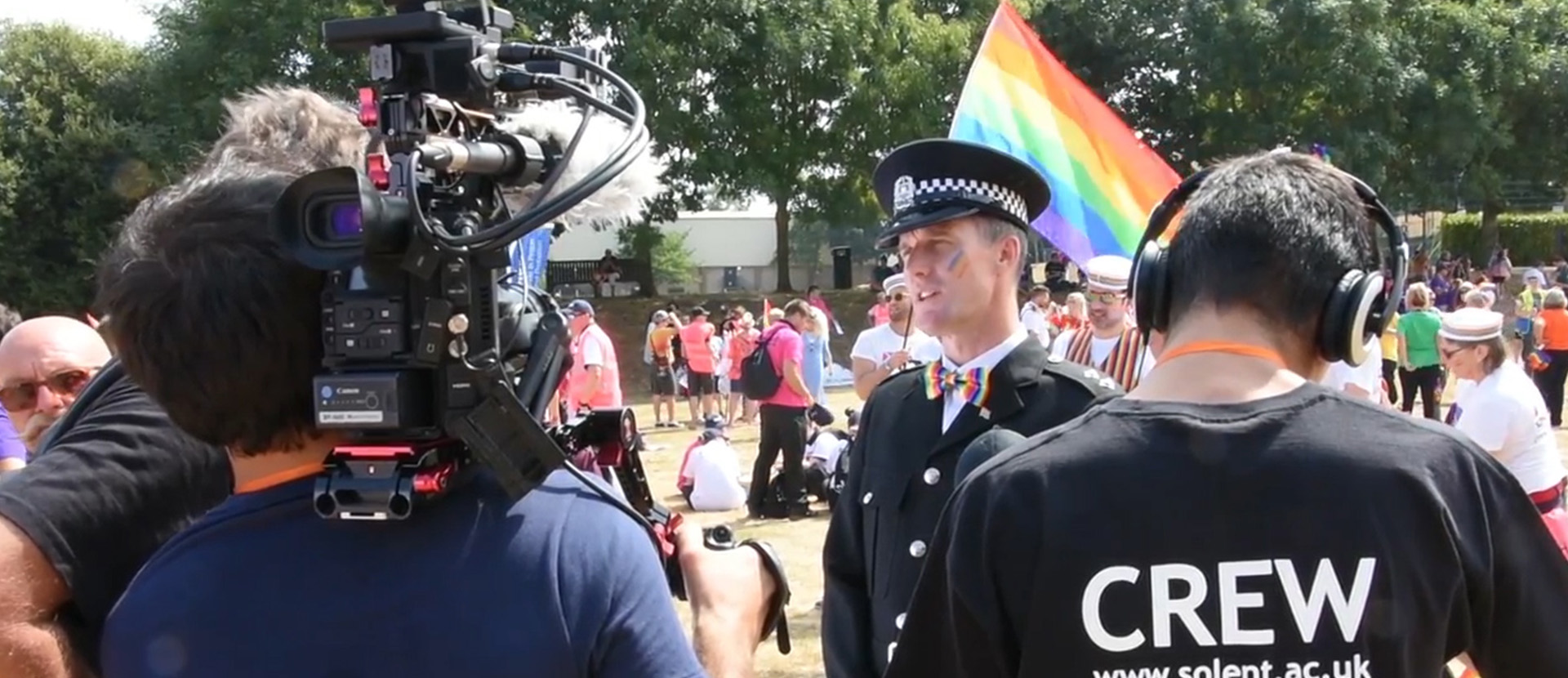 Students produce BBC documentaries
Solent University students, lecturers and alumni have been producing a series of documentaries for the BBC.
3rd March 2020
Students, lecturers and alumni have been producing a series of documentaries for the BBC.
Over the last two years, staff, students and graduates from the BA (Hons) Television Production course have been commissioned to produce documentaries for BBC South's flagship magazine programme Inside Out. 
Lecturers Tony Steyger and Kate O'Driscoll, who both have a background in broadcast television, have been working alongside BBC South's executive producer Ingrid Kelly to deliver broadcast quality films for the series.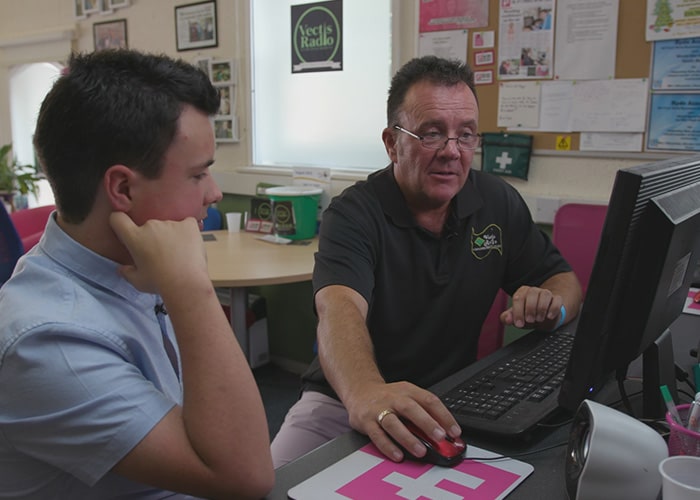 Their latest film, due to be screened on March 9, is about Vectis Radio's 4PS course - a service provided by Isle of Wight Council to help provide short breaks for parents and carers looking after children and young adults with disabilities and/or additional needs.
"Studying at Solent is all about students learning by doing," explains Tony. "There seems no better way to teach TV Production than by working alongside student and alumni teams making broadcast quality television. The evidence is plain to see that we create highly employable graduates year after year - and I'm very proud of that"
Previous films include Island Pride, a film giving a voice to the Isle of Wight's LGBT community, which was aired in 2018 and Tinnitus, a fascinating look at how a musician is using natural sounds from the island, his own music and his own tinnitus sounds to help ease the ringing in his ear, was broadcast last month.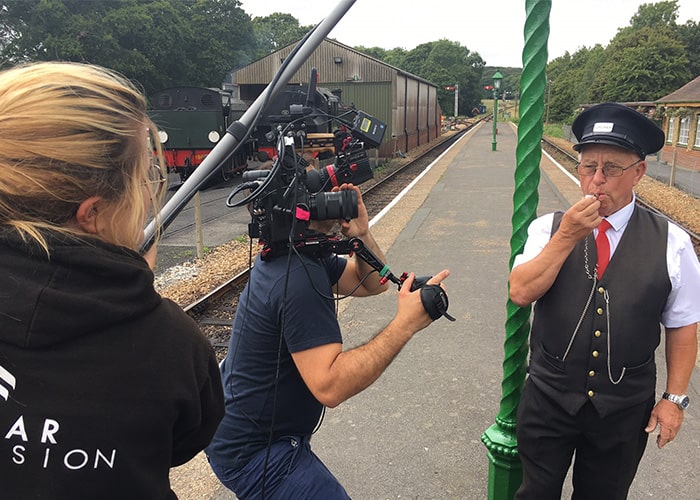 As well as providing invaluable experience for students, these real world learning opportunities are helping them find work in the industry.
"I now have a BBC credit, proof of working in a production team and more confidence to work with professional teams," says graduate and freelance media professional, James Roberts, who worked on Island Pride. "My CV is likely to stand out more now and I've made some really good internal connections that will help me to find work in the future."
Oscar Williams, who is in his final year has just been offered a job shooting for Sky News: "Working on the Vectis Radio programme made a really good talking point for me at my interview with Sky," he adds.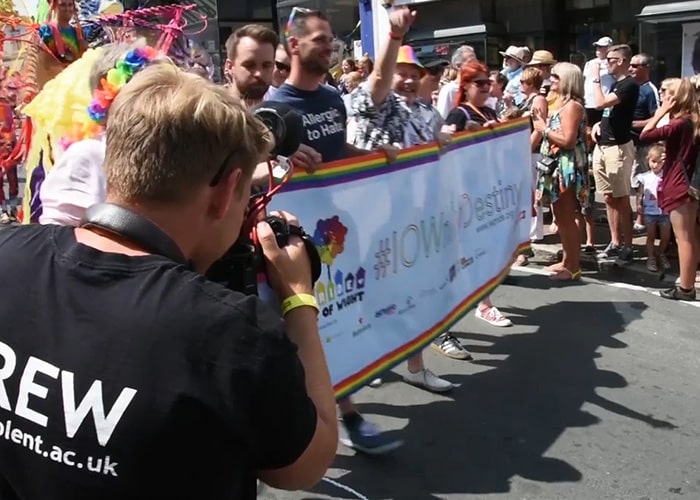 Akash Beri, who is currently studying an MA in Post Production in Film and Television, and worked on the Tinnitus documentary has just secured a place on a Screen Skills Traineeship, launching his career in editing.
Akash states: "The BBC project is a perfect example of how real-world learning can kick start a successful career in the creative industries."