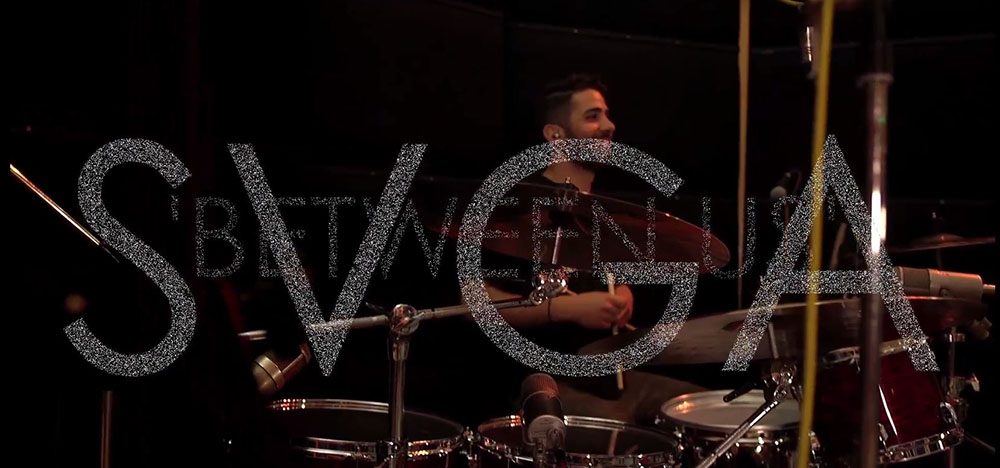 Students record at Abbey Road Studios
SVGA at Abbey Road
24th October 2017
For the sixth year running, a group of Solent's BA (Hons) Popular Music Performance students had the opportunity to record an original track at the world-famous Abbey Road Studios in London.
The students won the recording session as part of the course's annual competition, which invites students to write an original song and perform it live for their lecturers.
The band SVGA - pronounced sugar - took the top spot. Course leader and competition judge, Professor Pete Wilson, says: "SVGA was picked from a sizeable number of entries for the quality of the song, the superb performance, and sheer commitment of the band members."
Once at Abbey Road Studios, Pete helped shape and record the track, while also leading a production team of senior lecturers, with the support of top in-house Abbey Road engineers.
SVGA lead singer and recent graduate, Serrah Sillah, says: "The entire day was just amazing! The energy of the day, the team, and my band was brilliant. It's had another great impact on my introduction to the music industry so I am nothing short of grateful for the opportunity."
SVGA drummer, Alexandros Charalambous, adds: "It's been great to be able to record at Abbey Road and have this experience. The professionalism and vibe of the studio is amazing – you can really feel the history of the place!"
Plus, for the first time, a music video and behind the scenes short film have been created from the day. Leah Newman, in her third year studying BA (Hons) TV Post Production, produced the films with the help of her classmates Alex March and Faye Kelly. Take a look at their videos, below.
The course hopes to continue this tradition for future Solent students. Professor Pete Wilson says: "The whole competition and trip to Abbey Road has become something of an institution. Prospective students now tell us at open days that they're already wondering how they can win.
"It's a real privilege to be able to offer this opportunity to our students, and long may it continue."